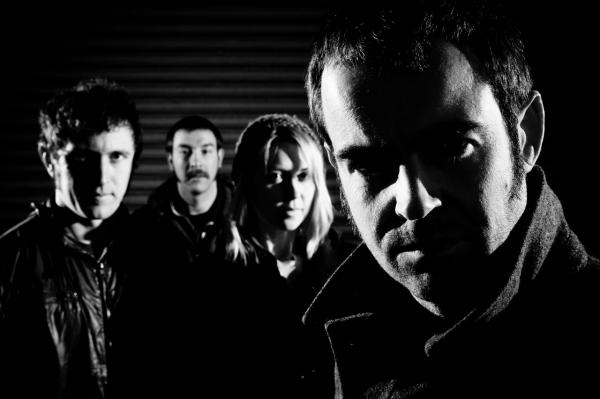 Via Future of the Left's official site:
On Sunday November 13th at 6.23pm the individuals known collectively as 'future of the left' left Abbey Road(*1) studios in London, England with a completed and mastered copy of their new long-form record, 'the plot against common sense'. It runs to 49 minutes and 40ish seconds and contains 15 rock songs presented in the following order-

1.sheena is a tshirt salesman
2.failed olympic bid
3.beneath the waves an ocean
4.cosmos ladder
5.city of exploded children
6.goals in slow motion
7.camp cappuccino
8.polymers are forever
9.robocop 4 – fuck off robocop
10.sorry dad, i was late for the riots
11.i am the least of your problems
12.a guide to men*
13.the mercy of crows*
14.rubber animals
15.notes on achieving orbit

*these are working titles. Well, I just made them up now so I could write this out and post it – sue me(*1). Hell, I needed to tell someone who wasn't in the band about this fucking thing that we made.

Yes. Done. Done'd. Dead. I can't speak for everyone in our (never red – I HATE red) practice room but I'm incredibly proud of this record. It's got everything I ever wanted in, on and through it. I'm also proud that we got here at all after all of the fruity fucking obstacles thrown in our way. (*2) We're working through artwork ideas as we speak. Excitement. Relief. Hope. Hats. We're hoping (well, it's pretty damn certain) for a release early next year – more information on this when we have it to give you.
Check out a track from the band's new Polymers Are Forever EP after the jump…