There's really no easy way of explaining Digital Release, a new project from RVNG Intl. founder Matt Werth and the dudes (Brian Close and Justin Tripp) behind the multi-medium duo Georgia. If the press release for their debut record (Positive Approach) is to be believed, the trio's experimental tracks are like "a tripped wire behind the mind's most distant wall. Think My Life In the Bush of Ghosts as if conceived by Chris and Cosey and you are almost there. Almost…."
Of course, you could always toss any easy reference points into the trash and just listen. That's how we see it, at least. Take today's #selftitledpremiere, for instance; as it slowly fades into view, synths and samples slither in and out of your speakers alongside phantasmagorical singers, wobbly bass lines, and the lingering sense that you've entered another dimension entirely.

Or as Werth puts it, "When we sat down at our separate sides of the table to commence work on this album, not a single expectation obstructed the idea of exchange at hand and play. It was an opportunity for three friends to casually communicate as we might in any other environment (not without an inside joke or two allowing some levity), but with music guiding our experience. 'Root 2 Health' was the first piece we worked on and is a fairly accurate representation of what each of us brought to said table. Rather than a feast, the roots of health."
"This track really showcases how each of us approach music making," adds Tripp. "I can hear very distinctly each person's ingredients while getting lost in the stew. I hear echoes of much music that's been important to us in our evolution as musicians, listeners and friends—DADAWAH, Codona to name two—familiar sounds and feelings coming together as something completely different."
Check out another cut from Positive Approach down below, and look out for the rest of the left-field LP on Drawing Room November 17th….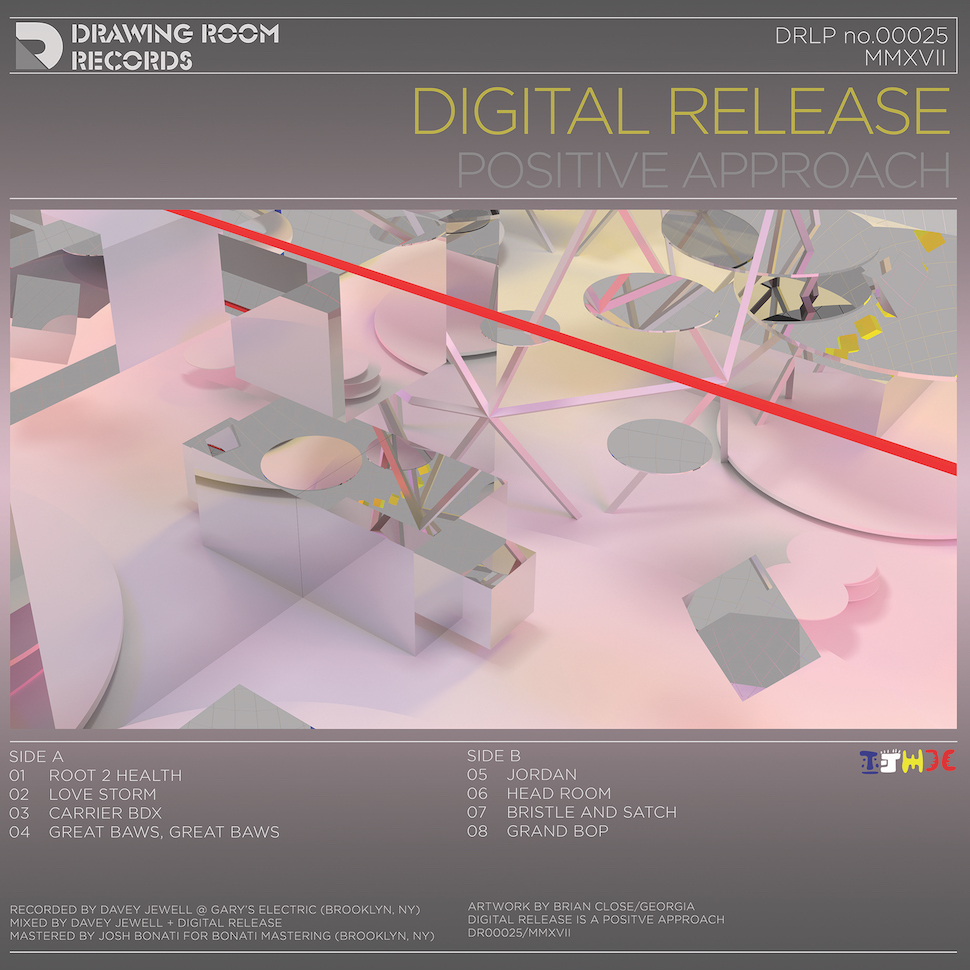 Digital Release
Positive Approach
(Drawing Room, November 17th)
1. Root 2 Health
2. Love Storm
3. Carrier BDX
4. Great Baws, Great Baws
5. Jordan
6. Head Room
7. Bristle and Satch
8. Great Bop