Hinds have revealed 2016's first bound-to-be-killer record: Leave Me Alone, the Madrid band's first proper long player. Due out January 6th through Mom + Pop, it features 12 tracks, including the recently shared "Chili Town" and newly leaked "Garden." Here's what the group had to say about it via SoundCloud:
okay, (big sigh) believe it or not, this is the announcing of our debut album. let's start from the beginning. garden is the first track of twelve songs. why? do you know when musicians say they hate their songs? we don't know if that's true, we only know it's not in our case.. 'cause we fucking love this song. and we knew it will open the album since the very beginning. please don't say it was a shitty decision.
we've been one year writing this album only while we were home, and you guys know that didn't happen very often. but the good part of having to write songs so separately in time is that we wrote about very different feelings we've lived. these songs try to represent the 12 faces of love we've experienced. it's funny 'cause we thought this album would be all party and cheerfulness but . SURPRISE. it's not!!!!! haha. feelings are more balanced, like in life. so suddenly we had a more sober -or even sad- album than we expected. please don't think we've turned into depressive people or something, we've always been humans, it's just we're now showing it to you.
hinds
Leave Me Alone is now available for pre-order via iTunes, including the immediate delivery of its first couple singles. Mom + Pop have also released an abbreviated compilation of previously released material that's streaming on Spotify and Apple Music. Or simply check out the song previews below…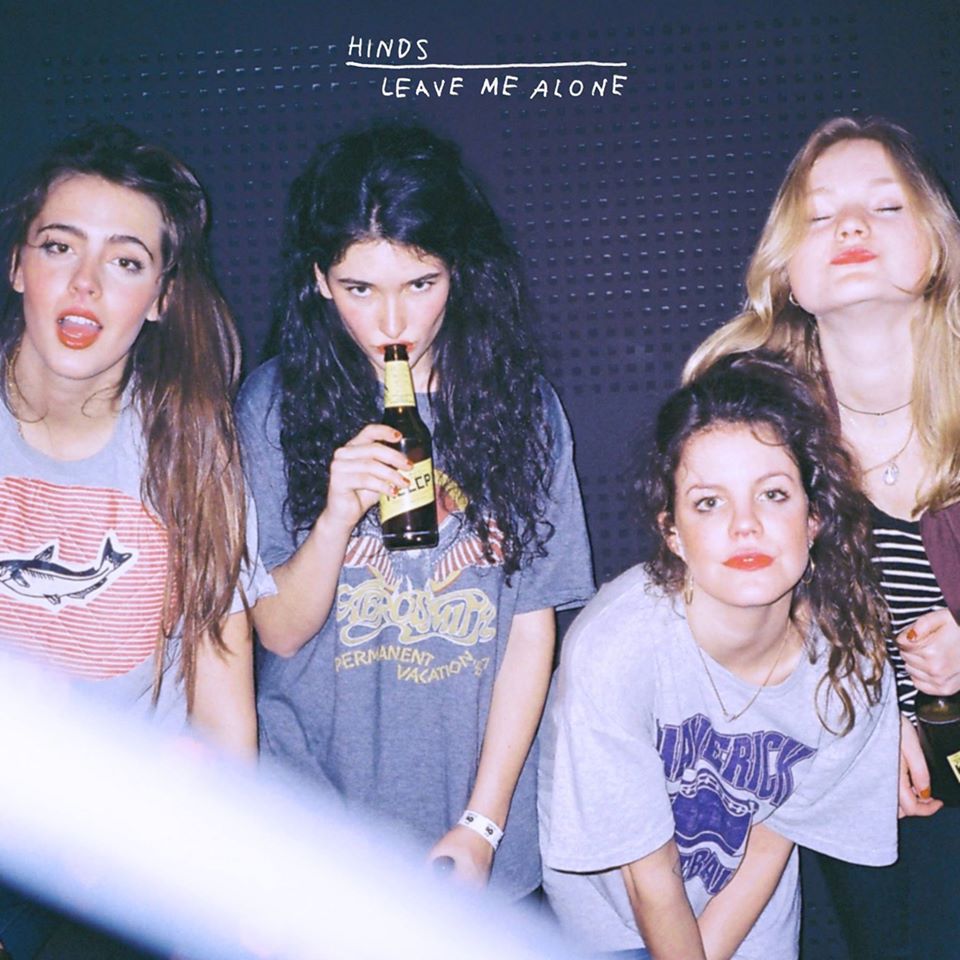 Hinds
Leave Me Alone
Mom + Pop (January 8th)
1. Garden
2. Fat Calmed Kiddos
3. Warts
4. Easy
5. Castigadas En El Granero
6. Solar Gap
7. Chili Town
8. Bamboo
9. San Diego
10. And I Will Send Your Flowers Back
11. I'll Be Your Man
12. Walking Home