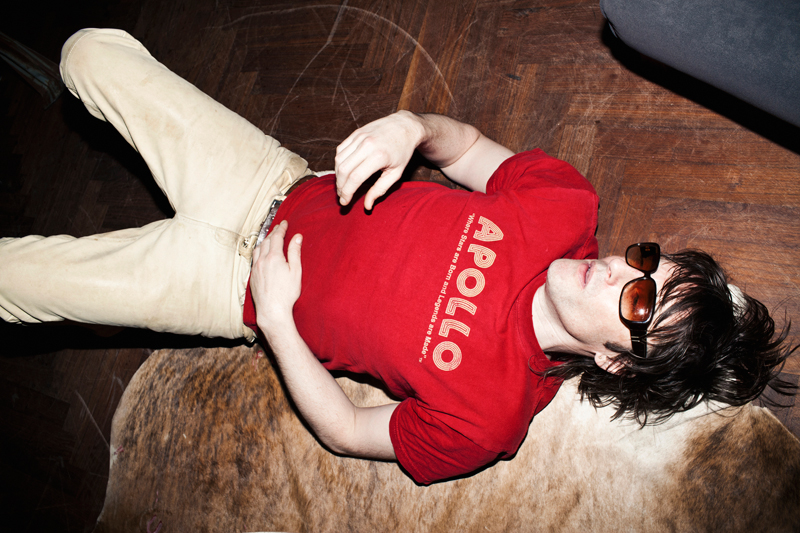 Photo by Aaron Richter
Interview by Robert Ham
I didn't really have any records when I was a kid. I think we had three records in the house. Stuff like the Australian Army Band album. I remember hearing stuff on Radio 2 that my mom really liked–middle-of-the-road music.
My lucky break came when I bought Raw Power. I have no idea why I bought it. I have a feeling it was on sale, which probably influenced my decision. When I heard it, I felt like I had a gem and I didn't want anyone else to know it.
My mum bought me a guitar. We didn't have any money so she bought it secondhand. An acoustic. he showed it to me ahead of time to see if it was something I'd like. Once I hit a few chords on that, I was hooked.
If you wanted to be a musician, you went to art college. It wasn't always for people who wanted to do art. It was for people who couldn't do anything else.
[Read this story and the rest of our new issue on your iPad here]