When he's not taking us on a visual tour of Burning Man, DJ Tennis runs the inter-continental dance label Life and Death. Their latest 12" is a two-track entry from Tigersushi's own Joakim, who had this to say about the single:
I met Manfredi (Tennis) through Luke Jenner (ex The Rapture) in NYC. When Manfredi has a few days off his busy touring schedule, he comes to my studio to work with Luke on their collaboration project. We usually talk about synths, food, DJ gossip and complain about espressos in NYC. About 6 months ago we were eating Korean fried chicken and Manfredi asked me if I'd like to do something for his label Life & Death. At the time I had a bunch of club tunes I started working on and somehow had a feeling some of them could be a fit for Life & Death so I played those and Manfredi very quickly picked one, 'Daemon'. I thought putting out something on Life & Death was at the same time kind of odd (and if you didn't notice yet, I like when things are unexpected) and totally appropriate.
Seeing as how he already revealed the title track, we've unveiled the next best thing in the video player above: a live ambient version, cut by Joakim's 67Yarc alias at Brooklyn's San Damiano Church Mission. According to the Parisian producer, "The setup combines analog audio synthesis and analog video processing through a modular synth. It is pretty much improvised. The video was shot and edited by NY based graphic designer and visual artist Danny Ruiz with the help of Graham Hill."
Check out more details below, along with another 67Yarc video….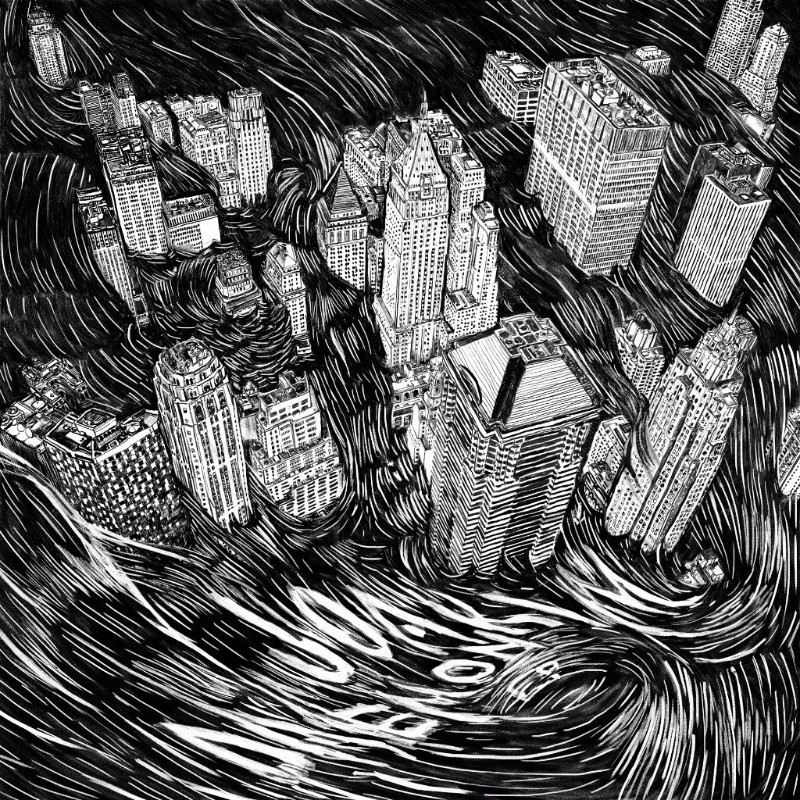 Joakim
Daemon EP
(Life & Death, October 7th)
1. Daemon
2. Would You Give Up?