Photos by Matthieu Lemaire Courapied
"Growing up in the '90s in New York, it was all underground," says L.I.E.S. (Long Island Electrical Systems) founder Ron Morelli, "whether you were a skateboarder and went to punk shows or you were a raver and went to Limelight. Most of my friends were into all that shit, all that subculture. A party is a party; you can wild out whether it's a punk show or some other shit."
While he may have felt that way about the music of the mid '90s, Morelli was more of a hardcore kid during high school, sticking to Sick of It All shows at CBGB's and avoiding the mega-club scene—hedonistic havens like Tunnel and Limelight—at all costs. That outlook changed dramatically once he moved upstate for college and discovered an alternate timeline of independent dance music through DIY-or-die imprints like the Hague's squatter-sparked Bunker Records.
"All of these [Bunker] guys would come to New York and play," explains Morelli, "and their music was crazy, not some cornball, sucking on a pacifier shit. It was totally punk—scuzzy and fucked up, 3/4 guitar music with drum machines, not college party jams."
"Scuzzy and fucked up…not college party jams" could really be L.I.E.S.' mission statement, what with the way the New York label's hit the ground running over the past three years, serving up everything from acid-splashed techno to atmospheric space jams through an impeccably curated series of 12-inches that seems to always be sold out at its source. As we sit down for drinks with Morelli and a couple of his artists—Willie Burns (Black Deer, Grackle, Speculator) and Luke Wyatt (Torn Hawk, Lossmaker)—at a Brooklyn bar, we ask Morelli if he's been hoarding L.I.E.S. singles and scalping them over at Discogs like many omnivorous opportunists seem to be doing these days. It's a joke, but the hard-working DJ/part-time producer looks appalled at the assertion that anyone would do such a thing. After all, L.I.E.S.' success thus far hasn't been a fluke situation by any means. It's benefited from the trickle down effect of small pressings—1,000 copies a release, tops—and old-fashioned, word-of-mouth excitement over a label that can't seem to stop releasing whatever the hell it wants on a regular basis. But that's driven more by the hustle and flow of basing such a small operation amid the skyrocketing, art-smothering real estate prices and of New York than any sort of business plan.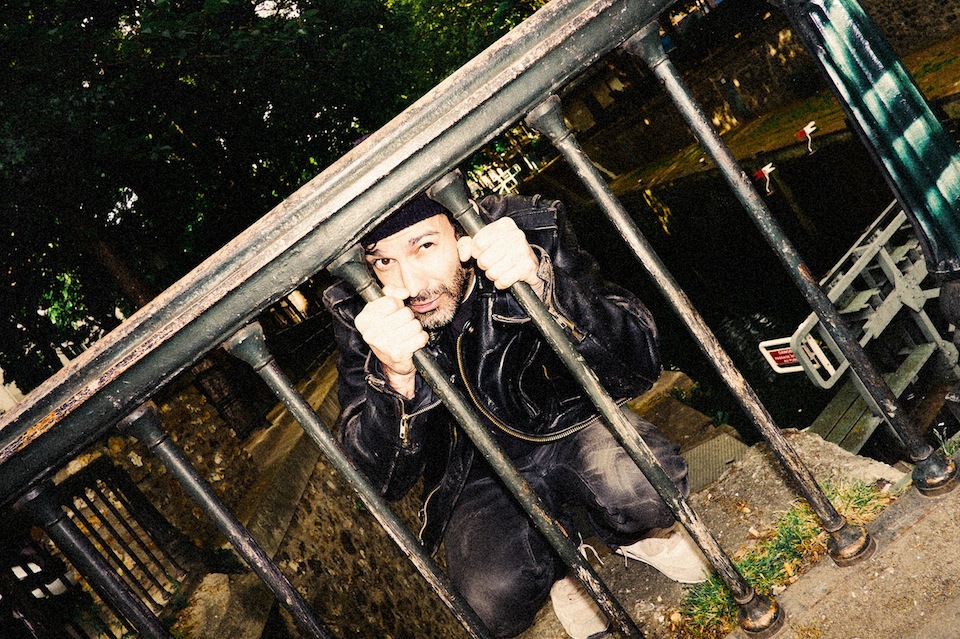 "It's like you have a gun to your head," says Morelli, when we ask him about the momentum-maintaining pressure one feels in such an unpredictable climate. "If you get displaced, it makes it hard to do what you do. And I feel like that could happen at any minute. That's why I'm cranking out records and doing as much as I can with everyone here—because things could go wrong at any time. It could just end at any moment. You lose your place and you're fucked."
That shouldn't happen with L.I.E.S. anytime soon, however, as it feels more like a growing group of friends with a support system only they truly understand than a traditional label. Or as Wyatt puts it, "It's a physical manifestation of a community of people. That's where those connections started. It's not some imposed thing; it's people who make each other laugh already."
Keeping up with the L.I.E.S. catalog is a nearly impossible feat, so we thought we'd get you started the best way possible—by sharing its flawless, genre-jumping American Noise compilation alongside Morelli's track-by-track commentary. Here's the breakdown, followed by more recent standout releases…
1. Jahiliyya Fields, "Servant Garden"
I hate to pick favorites, as all the releases hold a special place with me, each having their own unique story about how they came about. But this record coming together with a very old friend of mine was very gratifying to see develop and see the light of day.
2. Steve Moore, "Frigia"
Massive, massive track here, really perfect for some outdoor sunrise vibes. Was actually kind of big in Ibiza during party season a couple years back. True story.
3. Marcos Cabral, "24 Hour Flight"
A pretty killer long-form track from Marcos; this one took alot of people by surprise. A great late-nite excursion.
4. Legowelt, "Sark Island Acid"
This one turned out to be a classic for Danny [Wolfers]. A lot of nice melodies on this "acid" track.
5. Terekke, "Pf Pf Pass"
Terekke is the quiet storm and this is proof. So much subtle power here.
6. Maxmillion Dunbar, "Cassette Arabic"
An edit by Andrew [Field-Pickering]; this always gets the job done on the floor every time.
7. Bookworms, "African Rhythms"
Nik [Dawnson]'s switched up his style a bit as of late, but for this one he really flipped the samples in the MPC nasty.
8. Torn Hawk, "Shock Tape"
The way Luke works with piecing his songs together with numerous overdubs layers of drums and tapes of tapes sped up and slowed down really ends up being a unique end product. Often times he has five or six totally different versions of the same songs.
9. Two Dogs in a House, "5th Floor"
An older, more structured "in the box" track that we made in Jason [Letkiewicz]'s fifth floor apartment in Crown Heights. I doubt we'll ever work in this structured music format again.
10. Svengalisghost, "Deep Into Memory"
This track was made between 2004-2008; no one really remembers when, and it was almost completely lost when Marquis [Cooper's] computer died. Thankfully both PorkChop and myself had files on CD—I just found mine yesterday actually—that we were able to master off of.
11. Vapauteen, "Measure"
Shawn [O'Sullivan] made the roughest record to date for the label. He's one of the most knowledgeable techno guys I know and can talk to you about hardcore records from Holland that no one really knows about. Again a complete beast of a track.
1. Torn Hawk, "This Is Crime & Lace"
This track is clearly going to alienate people. When I heard it, I thought of Traxx beating this one out live. There aren't really drums on this but one can catch the rhythm and beat it into the mix.
2. Bonquiqui, "Sansovtime"
A short dark jam from Bonquiqui, a.k.a. Xosar; for me, this marked her moving into darker territories.
3. Legowelt, "Ferns From Draconis"
A great one from Danny; this caught my ear around the two-minute mark, where the bassline goes all NY Housing Authority.
4. Terekke, "Asidis"
Again it's all the subtitles that make Terekke's music so engaging and this track is a prime example.
5. Bookworms, "360 Waves"
Bookworms straight into the hardware zone, pretty much the opposite vibe of "African Rhythms," but nonetheless outstanding.
6. Unknown Artist, "Journey I."
A mega stoned-out jam session with a bunch of friends…this track was the end result.
7. Delroy Edwards, "Feelings
"Feelings" marked Delroy doing his Armani, Eric Martin, Paul Johnson, Tim Harper adaptations. Ben UFO opened his Fabric mix with this track, so thanks to Ben for that.
8. Xosar, "Tropical Cruize (Delroy Edwards Remix)"
Delroy was super into Sheela [Rahman]'s "Tropical Cruize" track so he got the stems and boom…here's the remix. Plain and simple.
9. Svengalisghost, "Untitled"
Another tripped-out Svengalisghost track from the archives, when he was known as "Below Underground." This one is waaay jacked.
10. Marcos Cabral, "Tio Rico"
A slow burn from Marcos Cabral. I think we were listening to alot of Profane records around the apartment when he made this one.
11. Professor Genius, "Alamut"
From the Hassan LP; love the live handclaps and crying synths. Jorge [Velez] is a master and when he immerses himself in a project, watch out!
12. Beau Wanzer, "Jail Lock"
Beau is a master of many different strains of electronix. Here we have him going Gristle, closing out the CD perfectly.
New + Noteworthy L.I.E.S. Releases
L.I.E.S.' Podcast Series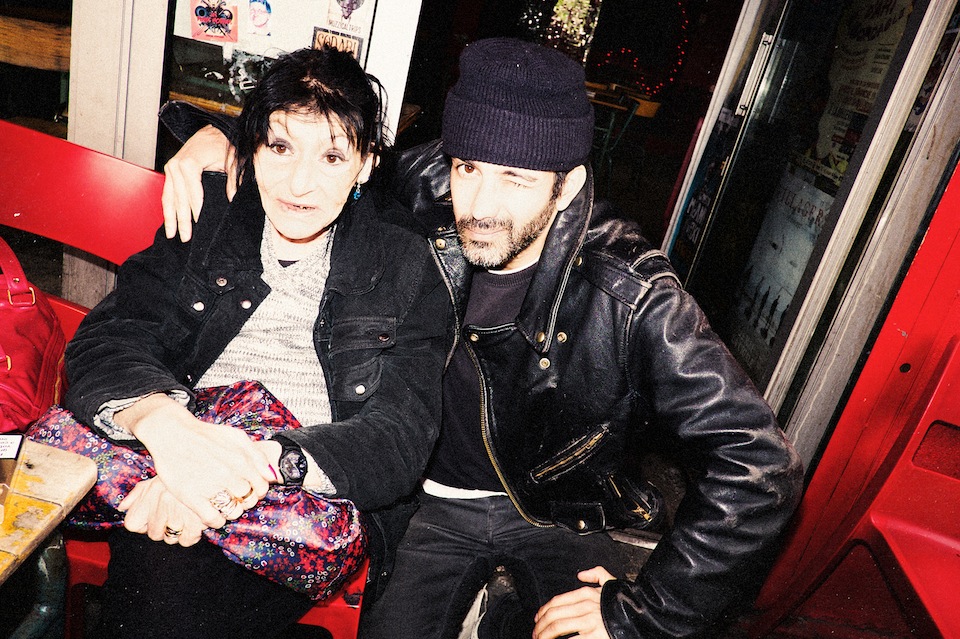 Ron Morelli's Label To Watch: Sequencias
"Regarding labels I'm into these days, there are few that actually carve their own paths and create something unique with direction and understanding. Right now—especially in NYC, where a lot of labels are status quo—the Sequencias label run by JM De Frias, has taken an interesting and more importantly, risky approach in its actions from the beginning.
While working with established names—which isn't always the most solid path to take—De Frias has managed to cull the alternate sides of the musicians he's working with. Be it Jamal Moss, Will Burnett, D'marc Cantu, the rather unknown Healing Force Project, or new signing Metropolis, he seems to push the artists out of their comfort zones yielding interesting results. Where as most labels would ask for dancefloor track after dancefloor track, Sequencias seems to work on the outside fringes of that formula with great success.
It will be undoubtedly interesting to watch as the label grows over these next years, and I'm personally hoping for more ambient and at-home listening records like that of the Healing Force Project or maybe even some Jamal Moss synth records."
—
Read Ron Morelli's essay about surfing from our current quarterly journal below…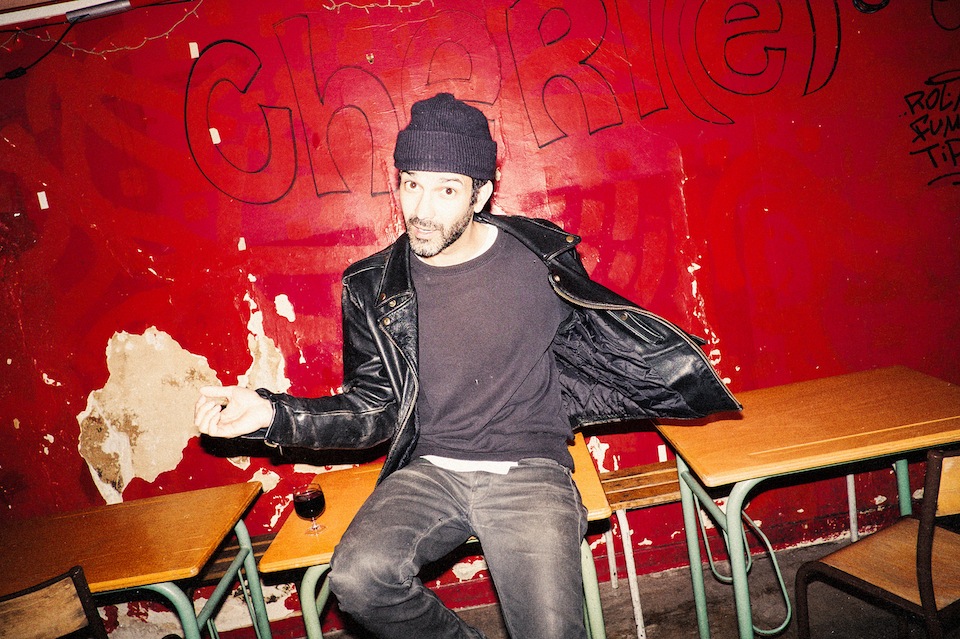 I grew up in Long Island, a gigantic suburb 40 minutes east of New York City. I was a product of what was around me at the time, directly influenced by the back pages of Thrasher magazine and the other contents within. During the early-to-mid '80s—when I was coming up in the ranks as a teenager—pop music was at a peak in certain ways, with hip-hop becoming a musical/cultural movement and Public Enemy and N.W.A. scaring the shit out of white bread America whilst crashing head-on with what was left of punk rock.
Dirtbags, guidos, metalheads, goths, punks, burnouts, skaters, and even jocks were all clued in on what was going on; you couldn't avoid it. Suburban revolution and teen angst was at its peak, with constant boredom always looming and healthy doses of LSD, weed, Rush and whatever else was around to kill time and keep the fire burning.
I started skating at around 8 or 9 years old. It's just what you did. I was never very good or serious about it, but Thrasher fueled my imagination. Looking at images of the Bones Brigade ripping on the West Coast, I often dreamed of California and the prospects of life 3000 miles away where the sun always shined and winter was a distant thought.
As I got older, I continued to suck at skating but kept with it—never gaining speed, flatland ollying up curbs, real pathetic shit. When I looked around, I saw the same things from my peers; they all sucked. No one could land a trick and it was hardly what I was seeing in the videos or in the magazines. At some point one cold winter I decided I was done with skating, though still picked up Thrasher when my subscription ran out, flipping directly to the back pages to check out the music reviews.
"We were going for it bigtime, surfing hurricanes and tropical storms before and after, things I would never dream of doing now"
One boring summer I got a call from a friend saying be bought his neighbor's surfboard, some gigantic 12-foot boat. I wondered what the hell he wanted that for. We used to go to the beach to check out girls, smoke cigarettes and body surf; that was that. We got a small crew together, chucked the board in the back of his mom's station wagon and got a ride to Lido Beach, which was 15 minutes away. That day we all took turns taking the board out in the water. Two weeks later I hustled up enough money to get a 200 dollar 6'4" Rusty. It was over.
The waves in Long Island suck until August, when hurricane season starts to brew in the tropics. The little knee slappers of summer were perfect to learn on and paddling around all day built up decent arm strength. We had a small and dedicated crew of four guys hitting the beach everyday no matter what the conditions.
By the end of the summer I was obsessed, buying every issue of magazine I could get my hands on and even going to the library to loan out back issues. It was hardcore, even buying full suits to go out during the winter, which were hardly warm enough for the tough Northeast conditions, but it didn't matter to us. We found out about all the best breaks talking to the older guys: Lincoln Blvd, Gilgo, Point Lookout, Ditch Plains in Montauk, the jette at Lido West, The Hotel, Lido Beach after the lifeguards left, Atlantic Beach, Robert Moses, numerous secret spots. The list could go on and on.
In the late '80s and early '90s, surfing was somewhat of a unique activity living on the East Coast, especially on Long Island. It was way more common to skate at that juncture. As young kids we were going for it bigtime, surfing hurricanes and tropical storms before and after, things I would never dream of doing now. It was the blind aggression and power of youth taking over any sense of caution.
I clearly remember a sneak-up set rolled in as we were paddling out after a hurricane. I was a bit closer to shore making the trek out and saw my friend Joe take a 15-footer square on the back of the neck as he failed to ditch his board or duck dive in time. Visibly shaken up, that was one of the last times he ever went out in the water again.
Unfortunately, due to a move to upstate New York for college and unexpected shoulder surgery in 1995, my days in the water came to an abrupt end. Music ended up consuming all of my time and my desire to surf, while still there, faded as the sport became more popular and the breaks of Long Island became more crowded with goons and seasonal enthusiasts.
The freedom of being in the water is second to none; any real surfer will tell you that. While time and location has limited my days in the water over the last 17 years it's always in the back of my head that one day at the end of the line maybe I'll be able to settle down by the beach and jump in the water again.