Words / Mix JEN MONROE + BRIAN SWEENY
Cover Art WHTEBKGRND
The diversity of Japanese pop in the 1980s is astounding. Something magic happened; whether it was the sudden glut of Western culture after Japan's strict isolation, the economic boom, the sudden availability of synthesizers, or a Japanese proclivity towards razor-sharp musicianship, the '80s were a singular time for Japanese music. At the heart of the explosion was one of the most influential electronic music acts of all time, Yellow Magic Orchestra. Their music is usually described as technopop, but Yukihiro Takahashi, Haruomi Hosono, and Ryuichi Sakamoto were all deft genre-benders, both as a group and as solo artists. They experimented with folk, funk, house, electro, disco, hard techno, new wave, exotica, surf pop, and Indian synth ragas. Unsurprisingly, the three left their fingerprints on all the best music that was made in Japan at the time. In assembling this mix, we found that almost everything we loved was one degree removed from YMO, be it through their production, songwriting, an instrumental cameo, a collaboration, or their imprint, ¥EN Records.
This is a mix of Japanese pop songs, most of them with a synth funk backbone. The most exciting aspect of this era of music, though, is how unafraid these musicians were to push the limits of genre: They loved Van Dyke Parks, Kraftwerk and Martin Denny, but they were never confined by any one sound, nor were they afraid to poke fun at western constructs of the "oriental" or Japanese fascinations with Western cultural novelties.
Track two of this mix, Miharu Koshi's "L'amour…Aruiwa Kuro No Irony" (yes, a tri-lingual song title) is built around a funk bass line, but sitting on top is a looping sample of a woman panting, rattling synth textures, layers of Koshi's airy vocals, and a sample of what might be an Indian electric banjo. Colored Music's "Heartbeat" sounds like a cassette that got melted in the sun, with a faraway pirate chant and agitated house beat shredded in half by an almost unlistenable piano meltdown. Minako Yoshida's "Tornado" is a showcase of achingly clever songwriting and wicked funk musicianship wrapped in a delicate marimba gauze. Sandii's "Zoot Kook" is a warped, lush, slo-mo rollerskate disco track. Elsewhere, we hear traditional Japanese drumming, jungly synth washes, oil-slicked city-pop, an orchestra, and new wave guitar, often stacked together in skewed ways with a sly sense of humor.
We hope that the recent resurgence of interest in this era will continue, and that more reissues will push these artists to become household names outside of Japan. The candy-coated appeal of these songs can't deflect from their progressive (and often deeply subversive) nature, and their importance in the global musical dialogue.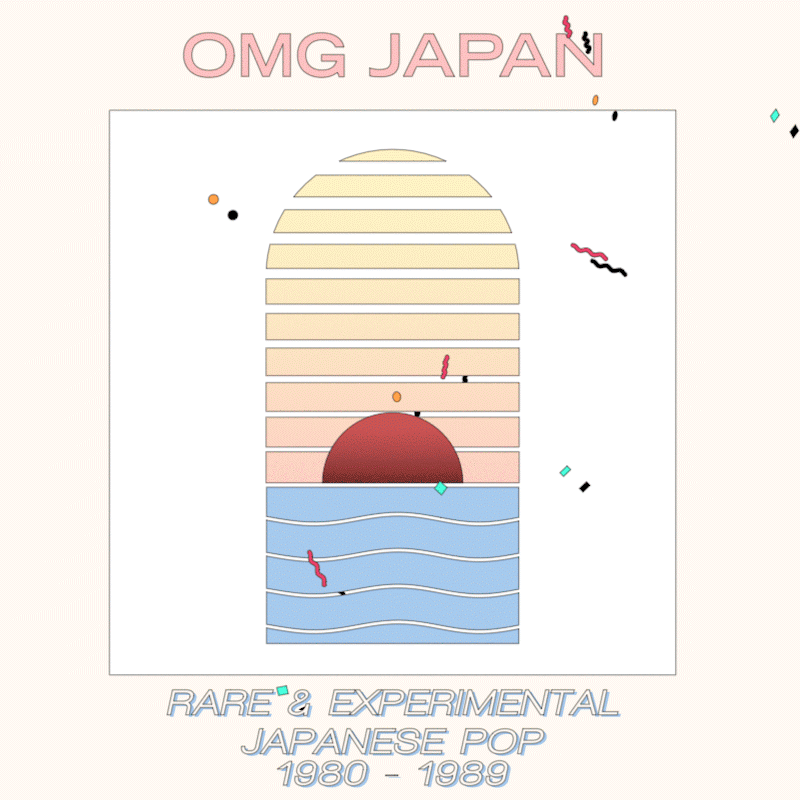 TRACKLISTING:
Chiemi Manabe – Untotooku
Miharu Koshi – L'amour…Ariuwa Kuro No Irony
Hiroshi Satoh – Say Goodbye
Colored Music – Heartbeat
Minako Yoshida – Tornado
Ryuichi Sakamoto – Kacha Kucha Nee
Mariah – Shinzo No Tobira
Yukihiro Takahashi – Drip Dry Eyes
Sandii – Zoot Kook
Haruomi Hosono – Ohenro-San
Osamu Shoji – Jinkou Station Ceres
Neo-Plant – Kisagari Koharu
Inoyama Land – Wässer
Aragon – Horridula
Asami Kado – Kagami No Naka No Zyugatsu
Tamao Koike & Haruomi Hosono – Automne Dans Un Miroir
Hiroyuki Namba – Hiru No Yume

Listen To This! is a Brooklyn music blog centered on resuscitating rare Japanese and New Age records. Dive down the rabbit hole—a dying breed these days—here.