Anthology's Surf Archive series continues this week with the soundtracks to two cult Andrew Kidman films. Released in 1996 and 2006 respectively, Litmus and Glass Love don't accentuate the obvious—the Mountain Dew-swilling, X Games-aspiring "surf and destroy" turn the sport took a couple decades back. They reach audiences on a much deeper level, going as far as showing the drug use that derailed some careers.
"Drug addiction is gnarly and I thought it had been totally swept under the carpet," Kidman said in a Surfer feature this week. "Litmus came years before people considered talking about how heavy that shit was. We definitely got grilled for putting that in. People said, 'How dare you put needles in a surf film?' It was confronting for people because it was bringing up the truth."
It's not all heavy, however; as pro surfer Nat Young once put it, "I wish that when [journalists] asked us, 'What is surfing?', I would have said it's a spiritual activity, and not just a sport, because that's what put us on the wrong track."
In the following exclusive feature, Kidman takes us on a guided tour of the equally avant-garde music he made alongside his movies, available through Anthology this Friday…
"IF THEY ONLY KNEW"
This is about Bob Dylan and Neil Young—how much they influenced me when I was kid with their lyrics and melodies. "If They Only Knew" is me imagining them one day realizing they helped some kid feel something in his life.
"MAMMA YOU'VE BEEN ON MY MIND"
This is a cover of my favorite Bob Dylan song. I changed the melody to suit the way I liked to sing it. The lyrics in this song are ever changing; I used to think it was about my mother, then I thought it was about my girlfriend, recently I thought it was about my daughter…. It's a radical song. One of his best I think.
"LIGHT INSIDE OF YOU"
This is about the light that burns inside all of us.
"MOONSHINER"
I have know idea who wrote this. It's a cover credited as traditional. Some say Dylan wrote it; some say its roots can be traced back to Ireland. Maybe someone out there knows? I'd love to know.
"FLOWERS IN THE WIND"
Nina Simone probably inspired this song; she used to sing "Wild Is the Wind." I was also listing to a lot of David Crosby back when this was recorded. I guess when we play music, we're always thinking we could sound like something. I love If I Could Only Remember My Name; it's still one of my favorite records.
"NARRABEEN"
This is a surf jam with some great friends. Brad Thompson and Milton Brown on guitars, Chris Pellen on Bass, Rory McKenzie on drums. We recorded this in Kings Cross, at this beautiful analogue studio live.
"THE DICE ALREADY THROWN"
One of my best friends died when I was in my early twenties. I wrote this for him. He was beautiful and brilliant. I still miss him.
"OPUS"
The keyboard line from "Narrabeen" played on the Rhodes by Ross Grierson.
"BLOOD ON YOUR SHADOW"
A song about putting your faith in love.

"RAIN"
Original Val Dusty surf Jam, with Mark Sutherland playing guitar, Rose Sutherland singing, Jon Frank on bass, and Kevin Baker ripping on the flute. All live, one take. I told everyone I wanted it to sound like a rainstorm is coming over; it hits and then it passes. I have always loved what transpired.
WAYNE LYNCH QUOTE / "GAPU"
Wayne Lynch chose this track for his surfing in Litmus. Yothu Yindi were a great Aboriginal band from the Northern Territory; Wayne loved their music.
DEREK HYND QUOTE / "MO WALKER"
Chris Pellen wrote and played this song about an older dude that used to speed walk around Avalon in pink shorts. Somehow it seemed to relate to Miki Dora.
"COW"
Chris Pellen and I used to live in the back hills of Byron. We used to drive around all day looking at cows. We wrote this stupid song about cows and played it at the first Val Dusty gig at the Bangalow Hotel.
"TIME"
This one is for Martha.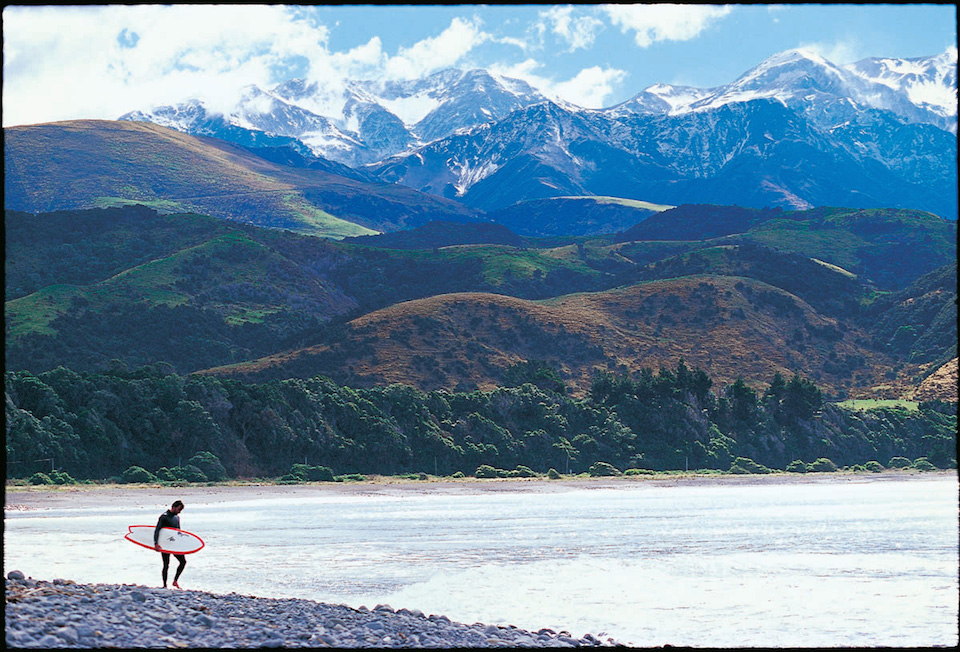 "BLACK IS THE COLOUR"
The Screaming Orphans playing a traditional Irish song in their lounge room in Budoran. Jon Frank and I recorded this when we were making Litmus. We used to watch them play in the bars around town—four sisters that were born to sing as one. They still make their living from music today, touring the East Coast of America and their homeland year round.
JOEL FITZGERALD QUOTE / "GREEN HORNET"
I wrote this song about a surfboard Dave Parmenter shaped me: the Green Hornet, a 6'3″ Stub Vector, sprayed army green. I took this board around the world when we made Litmus.
"FIRE JAM"
Tom Curren jamming at a backyard party in Torquay. Tom had been playing by a garbage bin with a fire in it for some time, when Jon and I decided we should try and record some of it on our shitty in-camera microphone. Tom was a friend, so this didn't seem weird, we ended up using his music to his surfing in Litmus, it made sense. It's still one of my favourite things about Litmus.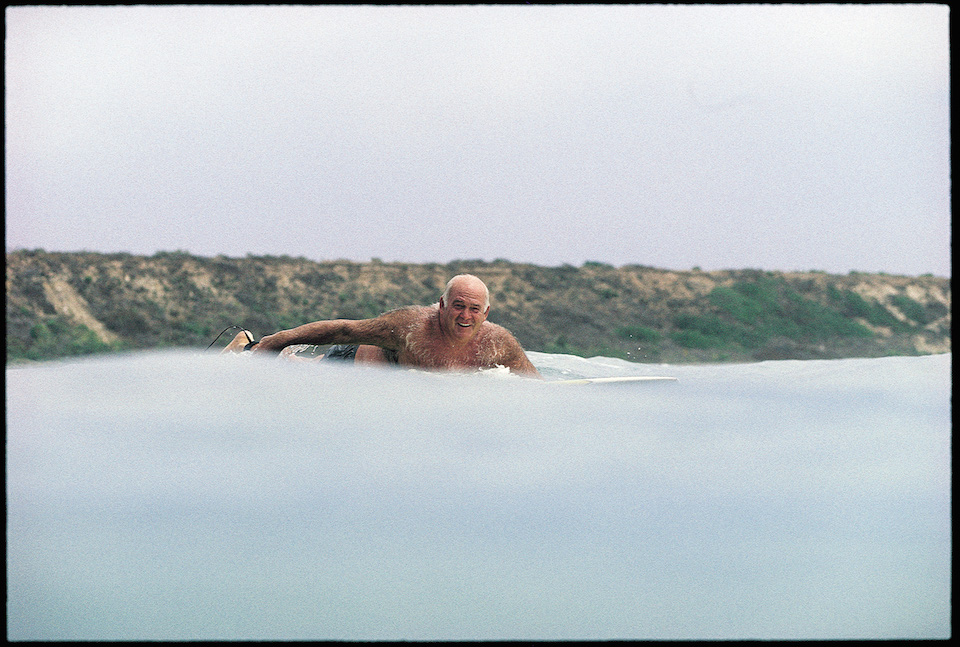 "ELIZABETH"
Rose Sutherland wrote and sings this song. Giles Allom plays the piano. It's a beautiful song. Rose gave Val Dusty a little class. We needed it.
"DUMP SWIMMING"
This is the class I'm talking about—Jon Frank singing "Dump Swimming." I'm not sure it gets any better.
HAWAIIAN SURF FORECAST / "RIDING THE WIND"
Kevin Baker wrote and performs this song. I believe it's one of Australia's greatest folk songs. When I first heard Kevin play it I was in awe over what he was writing about and proposing. Val Dusty sings the chorus; it was one take. We believed in everything Kevin was singing. He's a beauty.