Akis Sinos and Timos Alexandropoulous have released just three records since founding Hypermedium in 2015, but the pair's less-is-more approach—combined with its elusive catalogue, from the gqom-style "drum'n'drone" beats of Audioboyz to the manic rave music of EVOL—has led to no one being able to pin the 'Hypermedium sound' down. Or as the Athens-based duo put it in a Stray Landings interview, their north star is "contemporary electronic music; whether this be computer music, noise collages, more club-oriented sounds or excursions into futurism."
That's not about to change anytime soon, either, as Hypermedium cue up confirmed exclusives from Siete Catorce, Dave Saved, and NPLGNN. Here's a peek into their creative process—an exclusive Needle Exchange mix complete with a little commentary and a complete lack of tracklisting. Because what fun would that be? Fans back home in Greece should also look out for Hypermedium's Death of Rave party when it touches down at Temple Athens this Friday….
For this mix we used unreleased material by friends and allies, new music that we've been recently spinning and upcoming Hypermedium stuff.

A lot of people seem to be confused lately with the diversity of the music we choose to release. We hope that this mix will give them an idea of the way we think about music, making connections by clashing heterogeneous styles and concepts. Instead of thinking through categories and genres or striving for the continuity of BPM matching, we find it more interesting to explore the outside of those boundaries, trying rather to get inspired by the unexpected benefits of disruption and the cross-pollination of things.

We'd like to dedicate this short mix to our crew and friends in Athens for all the love and support during the last two years.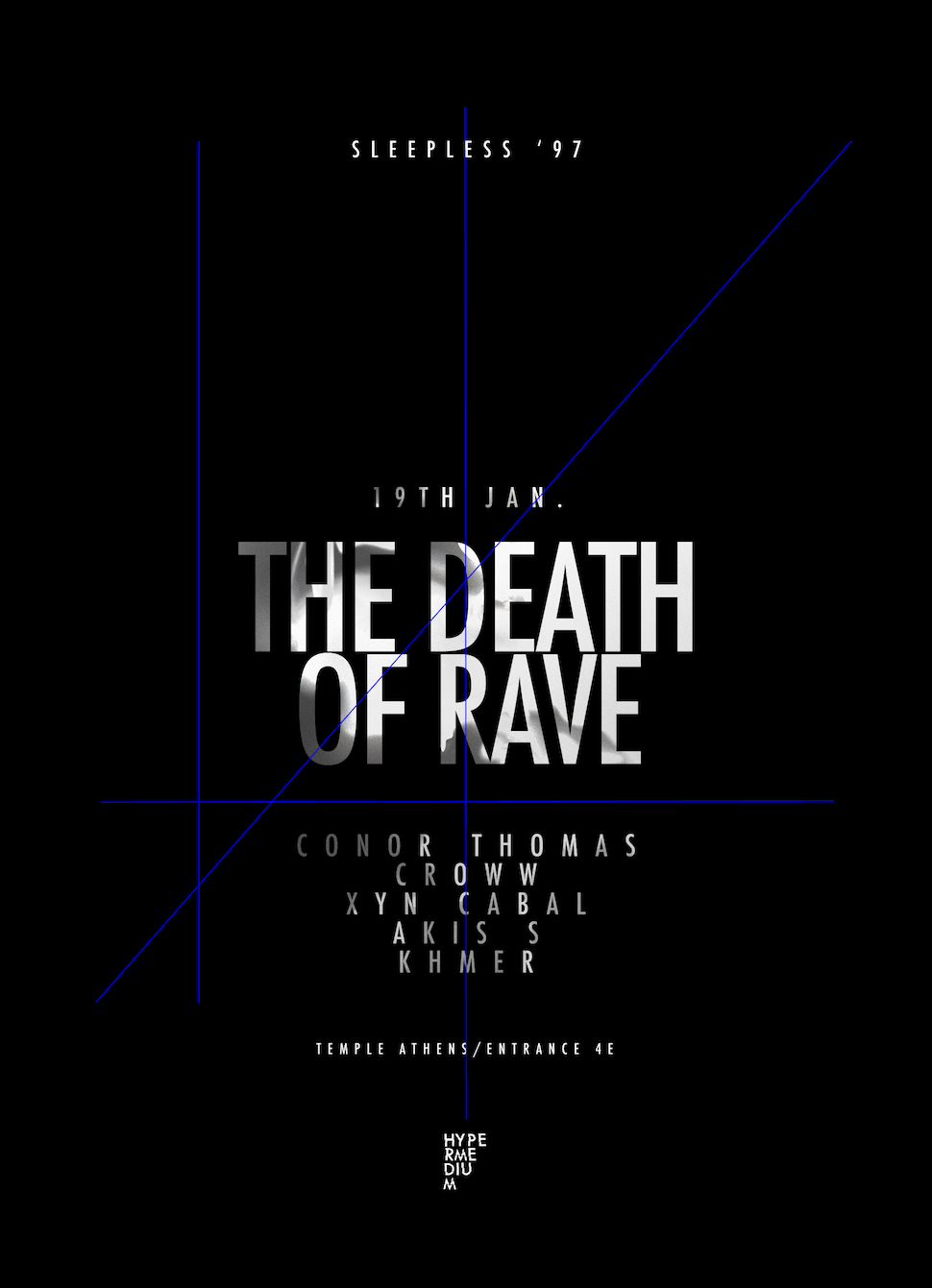 FURTHER LISTENING