Unlike the savage Damien Dubrovnik single Loke Rahbek shared with us over the summer, his new Editions Mego effort with Frederik Valentin (see also: the Posh Isolation project KYO) is laidback and lush—ambient music for a life aquatic. Due out tomorrow, Buy Corals Online is excerpted via an exclusive #selftitledpremiere below. Here's what Rahbek had to say about it….
We recorded 'Buy Corals Online' in Valentin's studio in Amager, close to the sea. Work days usually started with playing improvised organ with four hands and taking turns to be the feet, then going swimming. There is the sound of a football in this song; I think it happened at random, that a mic was open and we were playing whilst listening back. It's nice when things happen like that.
We never talked much of what the music was gonna be like, we talked about other things—people in the water, nightlife, crypto currency, etc. I think all that found its way into the songs.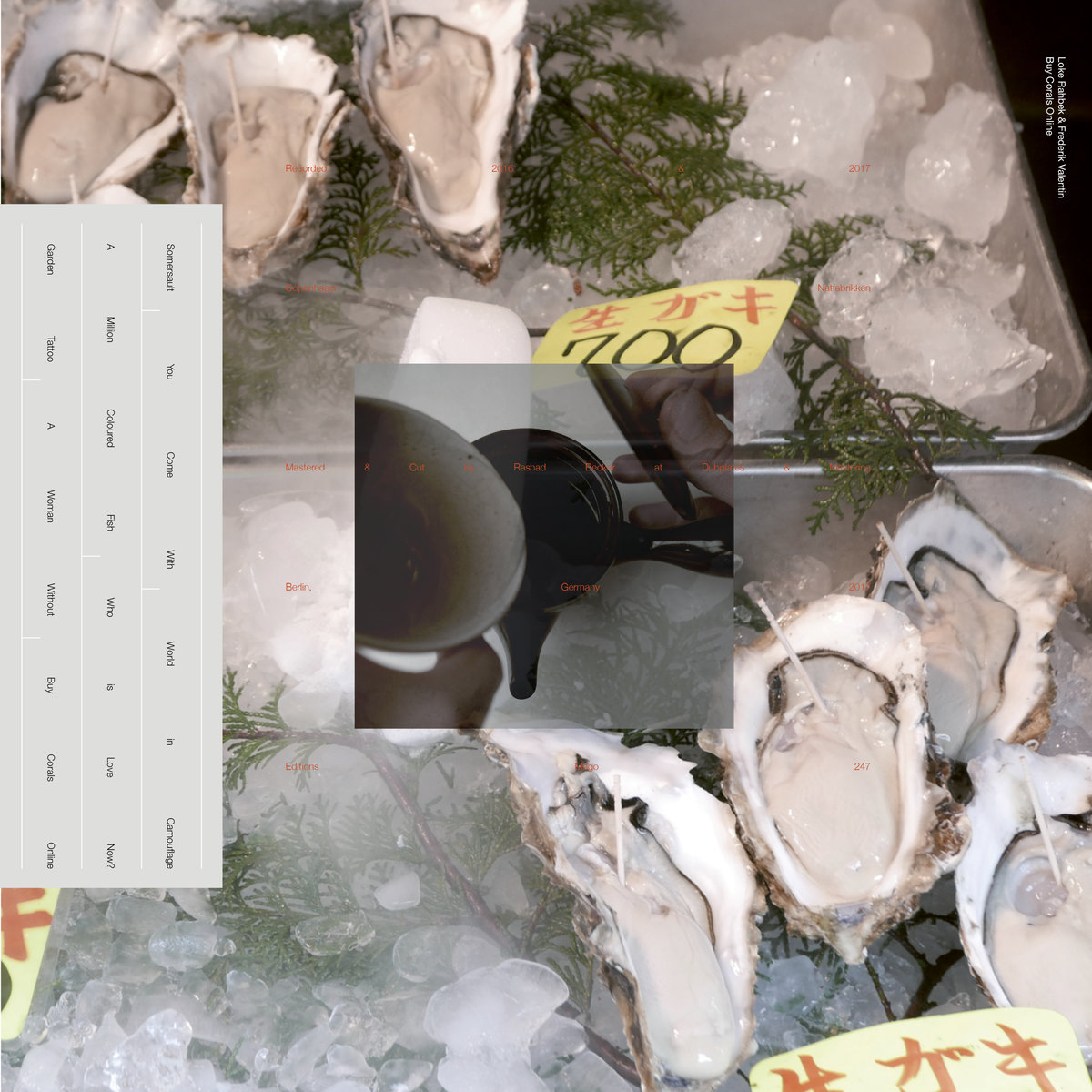 Loke Rahbek & Frederik Valentin
Buy Corals Online
(Editions Mego, December 1st)
1. Somersault 03:43
2. You Come With 05:24
3. World in Camouflage 03:08
4. A Million Coloured Fish 06:08
5. Who is Love Now?
6. Garden Tattoo
7. A Woman Without
8. Buy Corals Online