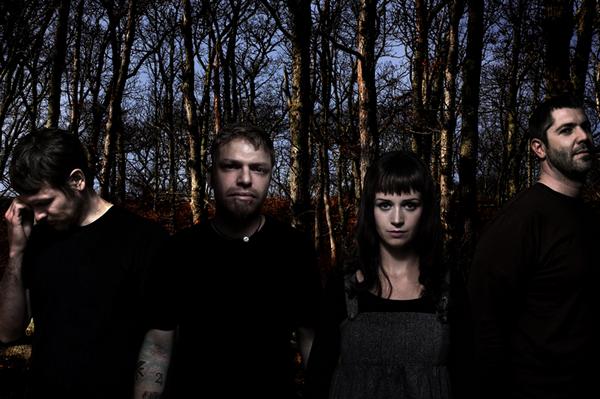 We hate half-baked countdowns just as much as the next cynic. That said, self-titled couldn't help but stare in horror as good but not great (Fleet Foxes at No. 1 and 2? Really?) albums top the lists of other publications. Here's one of 30 selections from our rundown of wholly recommended 2008 records …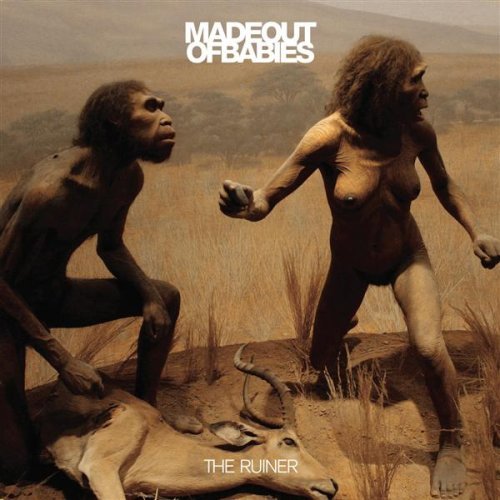 In a perfect world, Made Out of Babies would be this year's Baroness–a metal band pre-approved by Pitchfork and, thus, ready to pull rail thin cool kids into mosh pits they can't quite handle. Unfortunately, singer Julie Christmas (also the shape-shifting voice behind Battle of Mice, who released a solid split with Jesu earlier this year) has a teaching gig that kept her from supporting The Ruiner with a proper tour.
What this means is we'll keep pushing this LP until enough of you peek past its questionable Seldon Hunt sleeve and discover the combustible cuts within. At its blackened heart, MOoB's third full-length is a showcase for Christmas' tightly-woven tales and incredible range. Easily one of the most dynamic voices in extreme music (that includes her testosterone-heavy counterparts), she's capable of being tantalizing one second and terrifying the next–as if Björk was actually transformed by the death-metal collection of her beau Matthew Barney.
MOoB matches Christmas' every move with a brainy but ball-busting backing track, too, confirming the group's claims that this is their 'experimental' record. Egocentric intentions aside, just listen to the song samples in the link below and tell us they don't make you want to set everything ablaze and dance on 2008's ashes.
FURTHER READING AND LISTENING: