Free Association is a recurring feature where we stream a new record alongside a complete track-by-track commentary, kind of like the DVDs that are collecting dust in a corner of your parent's basement. Here are the stories behind the widescreen ambient songs of Michael Vallera's 'All Perfect Days' LP, which hits shops through Denovali tomorrow….

"ALL PERFECT DAYS"
I chose this for the first/title track because I felt it was equal parts of all the various moods of the record condensed into a single piece. It has the most content in terms of various instruments and overall takes that make up the recording. I particularly love the ending of this, which was done on a huge sounding Hiwatt half stack in the B room at Electrical Audio.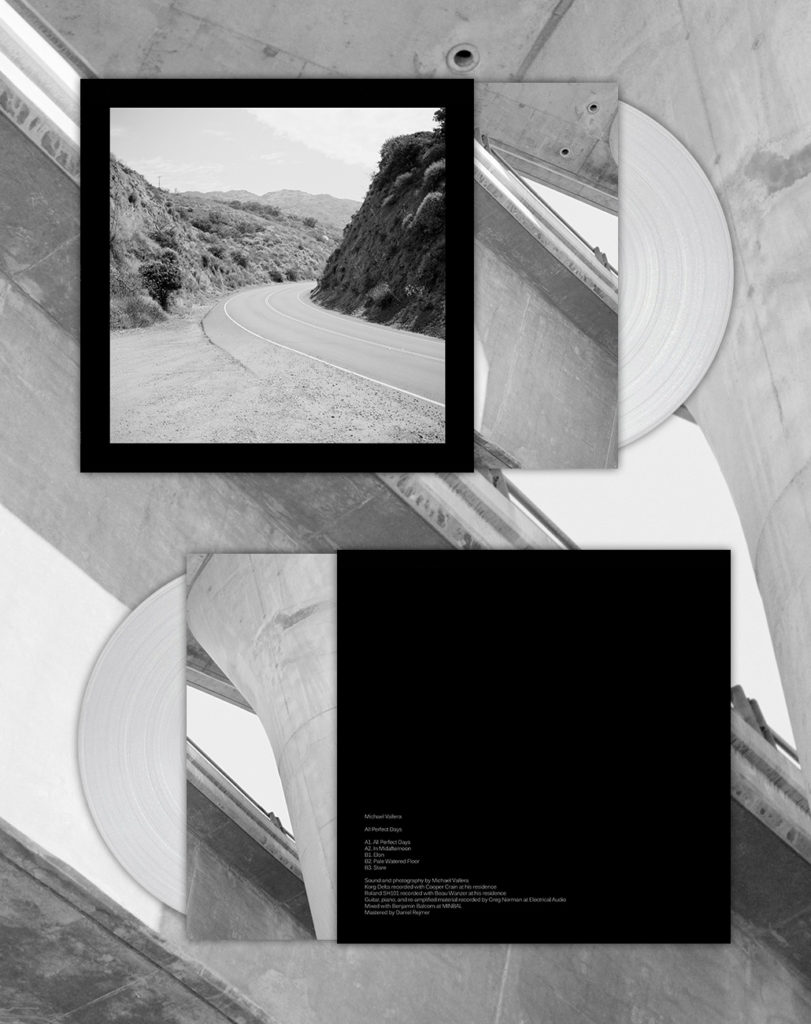 "IN MIDAFTERNOON"
I think this is my favorite song on the record. The intention was to capture a particular time of day, which is also referenced on the record's cover. This track is meant to be the embodiment of that moment and always takes me back to that day I took that photo heading down to the ocean from the canyon road.
"ELON"
I made this for my good friend Elon Katz, whose music and artistic practice is something I respect highly. When it was coming together, the beginning texture reminded me of something he would employ, so the rest of the piece was formed as a kind of portrait.
"PALE WATERED FLOOR"
I wanted to have a durational, very stark piece on this record and "Pale Watered Floor" is the result. The recording is mostly controlled amp feedback and piano, along with a sequence I had made on an SH101 that had never been used from a previous recording session. This one feels the most filmic to me, and conjures up a lot of late-night driving.
"STARE"
I love classical Indian music and have been especially attracted to the slower Alap sections in those compositions. "Stare" is my interpretation of that kind of pacing and melodic improvisation. I felt it worked really well as the track to close the record, as it seemed to have the mood of an evening fading into night.