Photo CASEY CATELLI
Sometimes all we need is a little escapism. Or in the case of the last couple months, a lot. Enter Ted Feighan, whose Monster Rally project has spent the past six years shaping alternate universes from his growing record collection. Next month's Mystery Cove LP is the producer's most ambitious story arc yet, the sort of thing that oughta be playing in the background of your favorite tiki bar as one too many Zombies take the night down a dark road indeed.
Here's what Feighan had to say about today's #selftitledpremiere, followed by album details and a few other previously shared singles:
'Mystery Cove' is a soundtrack to an imaginary film in which a young couple depart on a grand vacation to a strange and beautiful island. However once they arrive, they quickly discover that things are not as they seem and danger lurks around every corner.

I've tied of parts of my other releases together with loose narratives (which were mostly in my head), but this record is the first time that I really sought out to tell a cohesive story with a full album. I had sampled some soundtracks to old made-for-TV movies, which inspired me to craft one of my own. I already had the name of the album before I started making any of the tracks and I knew that I wanted to be about this exotic place, Mystery Cove.

The track "Moonlight Chase" in particular comes at a point in the story where the couple have gotten lost after a visit to a local tourist trap and are being chased along some cliffs by an evil witch doctor.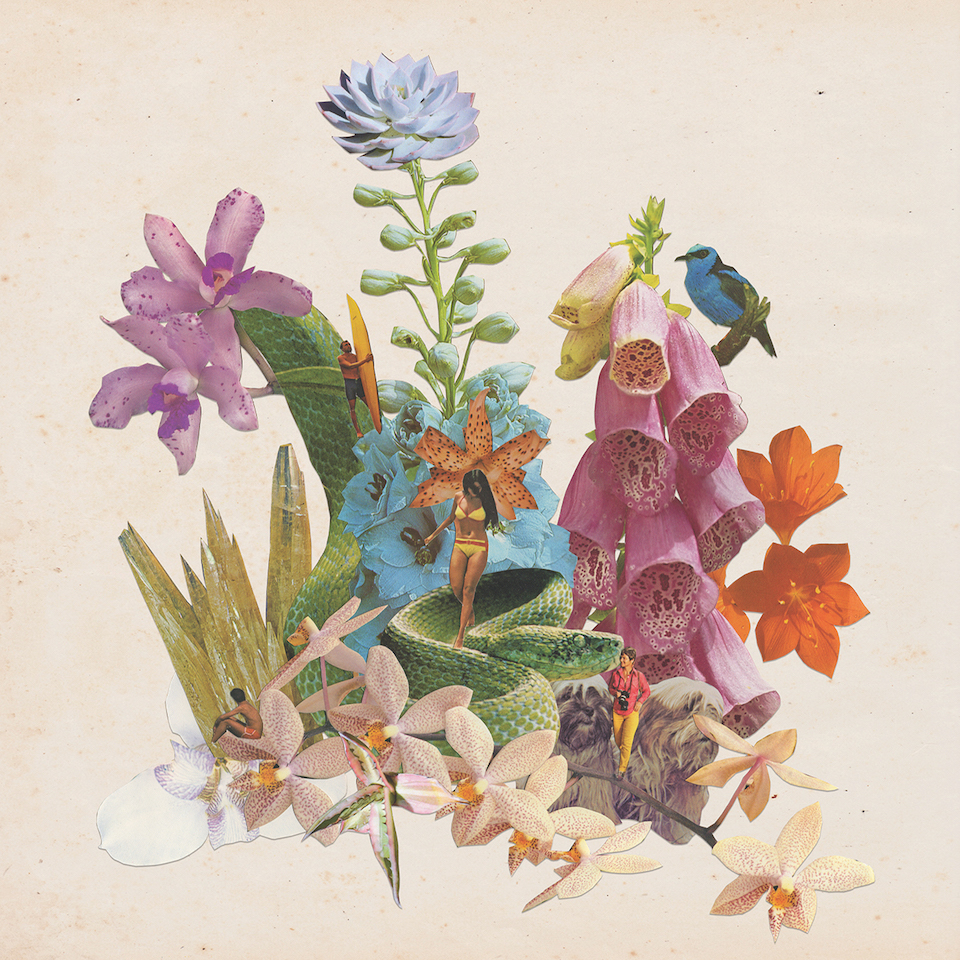 Monster Rally
Mystery Cove
(Gold Robot, November 11th)
1. Washed Ashore
2. Full Sail
3. Pelicans
4. In The Valleys
5. The Birds Pt 4
6. Island Romance
7. Banana Bread
8. Mystic
9. The Island School
10. In The Canopy
11. The Big Surf
12. Tourismo
13. Moonlight Chase
14. Moondog
15. After Hours
16. Burning Citrus
17. The Tiki Room
18. Smokey Cabana
19. Little Buddy
20. Misty Sunset