Photography MARC KRAUSE
Much like her dizzying Planet Mu debut—the recently released U Feel Anything?—a Ziúr mix is a master class in contrasts and ignoring the rules that hold so many other musicians back. In the following exclusive, the Berlin-based producer shares an exclusive set and some of the stories behind her left-field LP….

You came into music from a punk background; how has that translated into your work as an electronic musician?
What mostly carries on in my work is a general punk attitude and having a DIY approach to things. With electronic music these days, you don't need much more than an idea; everyone with access to a computer can basically rip a software and start making a beat. In the end, this leaves you and your creativity, which I think is beautiful. Thinking back to when I was young, the kids with the fancy guitars only knew how to pose, not how to play.
What were some of the inspirations behind your debut album? Did anything unusual go into the making of it? And how did your collaboration with Aïsha Devi come about?
The album is basically me dealing with my understanding of how the universe works. Not that I'm any smarter after writing it, but I believe the answer to all questions relating to the universe might lie within us, and my idea is that if I am sensitive and open enough, I might at some point figure it out.
It's also about emotional intelligence and trying to see the bigger picture. Egos often seem to overshadow everything, so one of the important and unanswered questions with this album is "how big is an ego compared to the universe?"

I don't think anything unusual went into making of the album, since I believe that modern club music gives you all the freedom to use any kind of material to make a track pop. The possibilities are endless and it's definitely more than beautiful to explore them.
I met Aïsha in Berlin. I really love her music and since we had an instant vibe, I asked her to collaborate on my album. Even though my voice is taking up space on the record, I really wanted to work with vocalists who would give certain tracks a new direction. Especially the one with Aïsha; it changed quite a bit due to her input and it feels like we both elevated each other creatively.
Peaches has described your music as "super fresh and dark," but the album has a soft side to it too. Could you talk about these different moods/contrasts?
I love all things—the harsh and the soft—so playing around with these poles always interests me. I believe that both sides feed off each other; the dark side makes the bright one shine and vice versa.
I once recorded a phrase off a TV show to play in my DJ sets that says "sorry, I don't know why I brought that up, but genuine emotion sometimes makes me feel uncomfortable." I actually think this phrase is on the absolute opposite side of where I see myself and my music; I use it ironically. It's funny to me that people think I said it.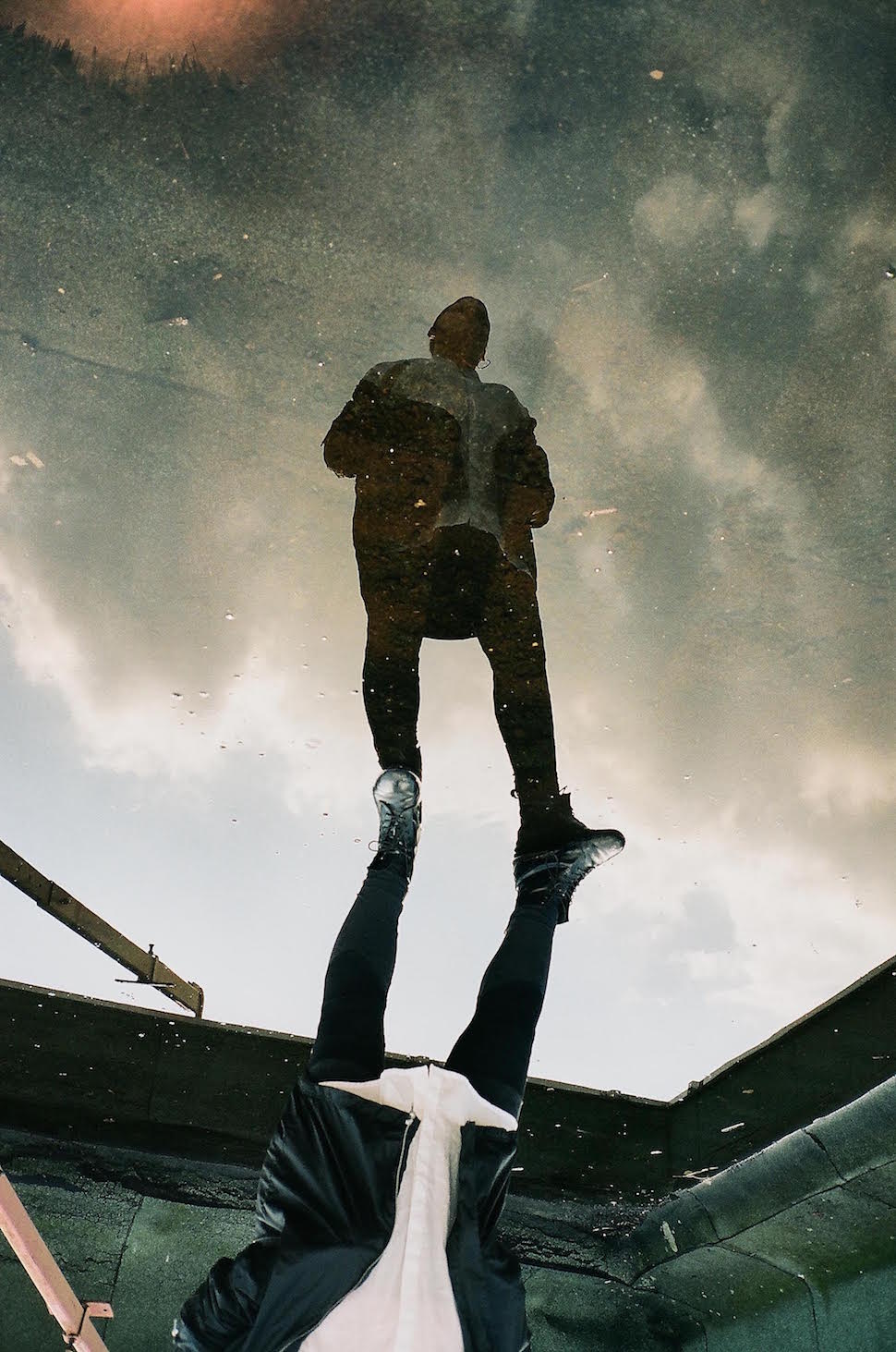 Your music falls so far outside the establishment of Berghain/Hard Wax techno in Berlin. What is the day-to-day scene there like for you? Is your Boo Hoo night still running?
Funny enough, my last Berlin show was at Berghain and my album release party will be there as well on November 30. It's interesting to see established environments like Berghain open themselves up to new forms of electronic music. They even started a new floor especially for that.
The scene that's inspiring to me is not Berlin specific; it's a weird sorta micro-niche scene that happens to connect through the internet. I believe it's a global thing, not a local one.
I believe the scene is constantly changing, which is beautiful and challenging. You can't sleep on your stuff; otherwise you won't survive. I believe there will be some sorta purge moment soon when we'll see who is gonna make it to the next stage and who's gonna drown in their car crash sounds.
Boo Hoo took a lil break since we were quite busy this year and some dates we wanted to do didn't work out, but we'll be back December 29th.
Your self-titled mix and your live DJ mixes in clubs both pull together a diverse range of music. You've said there's "no rules" before—that your sets are "hard to digest". So we're curious; how did you choose the music for this mix? And how does it relate to how you would approach to playing a club set?
I love "no rules". I love that certain spaces these days allow for music to be seen with no filter of how things are 'correct' and whatnot. Maybe it's the punk thing again.
My sets are probably hard to take in since listeners are more used to a straight narrative and once you challenge the framework of what's possible, it gets to a point where people have a hard time digesting things. Generally I believe people hate to be challenged and I find this indeed very problematic on a global scale. Many things translate to this.
I have a slightly different approach on how I put together mixes and how I play out. With mixes, I can be way more abstract and experimental and allow music to unfold in a different way; when I DJ, I'm way more fast-paced, since I definitely am interested in keeping a dancefloor alive. My DJ sets are more like "don't try this at home" [laughs].
We've read you're doing music for theatre. Could you talk about this and any other plans for the future?
I am working on a performance piece for a friend at the moment, and I've done similar things in the past. It's nice to step out of the zone for a bit and work on different things.
On the other hand, I really can't wait to get back to writing material for a new release. I'm gonna play live at my release party so people should come by. Also the line up is fab!
There will be two videos coming very soon! Stay alert….