There's two ways of looking at how nasty underground techno has become over the past couple years—as a slash-and-burn response to the knucklehead-ness of EDM, or as a welcome trend that's utterly transcendent in the right hands. We asked Andrew Bowen and Dimitri Poumplidis about the latter when approaching them about a Needle Exchange mix and the AnD co-founders had a simple response: "Every time we play or make music is a meditation."
The proof is in their productions, which aren't just muscular takes on left-field techno loops. They're ways of working things out on a deeper level, of better living through circuitry, and finding common ground in waves of distortion and sawed-out synth lines. In the following exclusive, we discuss AnD's last couple records for Speedy J's Electric Deluxe imprint (2014's Cosmic Microwave Background LP and a recent pair of remix-driven EPs), the emotional side of extreme music, and what brought the pair together in the first place, right alongside a new mix that starts with Muslimgauze and Charles Manier and works in everything from Aphex Twin's Caustic Window alias to Andy Stott. If that's not enough, the duo also contributed a crucial entry to Electric Deluxe's own podcast series a few months back. Have at it here.

Let's start by talking about the two remix records you recently commissioned for Electric Deluxe. How have each of the artists involved—Justin Broadrick, O/H, Sleeparchive and Black Rain—impacted your own work in the past, creatively and/or personally?
All of the artists that were asked to remix the album are people who have creatively inspired us for a long period of time. Each artist has constantly been pushing things forward in their own realms of electronic music for years, and have always had a futuristic vision. Something we admire and aspire to.
Cosmic Microwave Background is the debut album you spent years working towards. How does it feel to relinquish control over some of that material and see how your peers hear it in a different light through their own remixes?
To have the remix packages for the album has been really refreshing and also extremely interesting to see how each artist has interpreted our ideas into something completely new. We are extremely happy with all of the remixes; each one has its own unique sound and character!

Now that some time has passed since the release of your album, is there anything you would change about when given the chance?
Cosmic Microwave Background album was made how we wanted it to sound and look, so we wouldn't change anything on it. It is what it is and we are proud of it.
How do you see the next round of AnD material comparing to it?
We are always trying to push ourselves in the studio, using new equipment or trying out new ways of processing sound. So we will be looking to develop our sound, rather than just repeating things that we have already done.
You've been very prolific over the years. Let's say someone is new to your work and wants a crash course in AnD beyond the last album. What are a few records you'd recommend they check out and why?

Esoteric Systems 12" (Repitch Recordings)
This record is a good indication of our sound across the board from techno to experimental, and also more ambient sound design, on one of our favorite labels.

Ard Core Krew 12" (Ann Aimee)
This record was released on Delsin's sub-label Ann Aimee. The three tracks we made for them are a true representation of our dancefloor sound—distorted, aggressive and groovy.
Do you still feel like the best music is produced in four hours or less because of the raw feeling that usually captures?
Yes, we would definitely say that when when you get your ideas out fast you capture the true idea that is in your head. Sometimes when you try to overwork things they get confused from your original concept.
Has the growing popularity of harder/heavier techno music over the past few years been a mixed blessing in some ways? On one hand, it must feel like a form of validation to find other artists on a similar path sonically, but it also can lead to the scene being saturated in some ways.
We have always loved heavier music so for us it is nice that people have been enjoying these sounds too. Everything in life goes in cycles so you never know what people will be onto next. It is just really great that at the minute people really seem to feeling the energy and the passion in the music.
Have you always been drawn to more aggressive music? What are a few records and/or live experiences that showed you what a release aggressive music could be early on?
Early on—around 1996—we went to see people like CJ Bolland, Speedy J, Dave Clarke, Jeff Mills and DJ Rush, so techno at that time was a lot heavier and faster than what it is now. This spirit and energy always stayed with us; we like to play fast when we DJ as it feels more fun and natural. Also seeing people like Aphex Twin, Godflesh or Mika Vainio live also had a long lasting effect on us. All of these artists know how to take you somewhere in their performance and its very powerful on your body, mind and senses.
https://youtu.be/0nvos57PDu0
How about seminal records or shows that exposed you to the power of techno when you were younger?
Watching [Richie] Hawtin back in 1996 doing his decks and EFX show was always really special; same for Dave Clarke at this time! You always came away with your mind blown, from the tracks to the mixing skills—raw and relentless.
Is the appeal of aggressive music and techno similar to what draws some people towards drone records—how they all induce trances in listeners and performers alike?
Yes of course; more aggressive music always give people energy and that feeling of raw power, when you feel the frequencies on the soundsystem. It has a way of finding you and grabbing your attention.
Bringing things back a bit when did the two of you first meet and what were your first impressions of each other?
We both meet nearly 10 years ago now, through a similar group of friends and also we both went to the same music college for six months. We had got to know each other quite well through running into each other for over a year in different places, sSo it was obvious that we had similar tastes in music and other things.
When did it become clear that you needed to work on music together?
We both gave each other a CD of some tracks we had made, and after this we decided to meet to go the studio together. We made our first track in a couple of days and that was it, we have made music together ever since. It was never really discussed we just knew that we had to keep making music and working together.
How long did it take for you to arrive at the AnD sound?
We think we are always developing more into our sound so we never really know if you ever arrive there?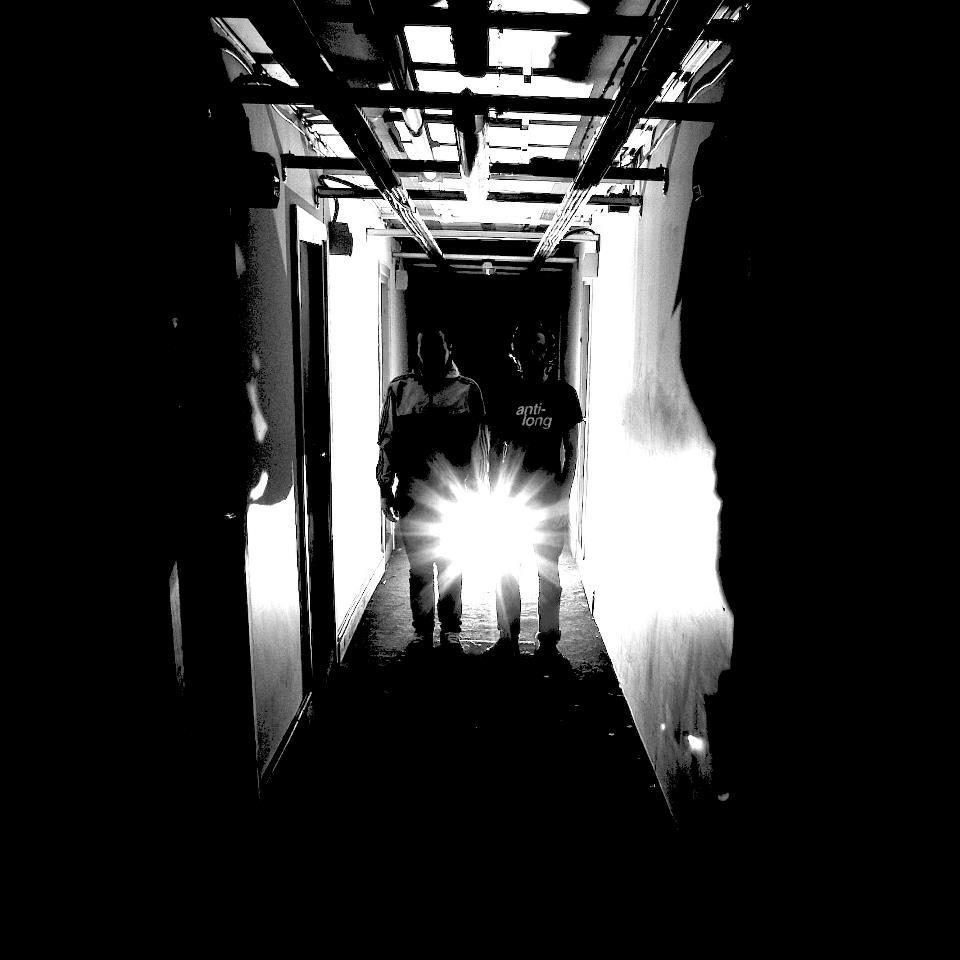 How would you describe how the AnD of 2009 compares to the AnD of 2015?
We have gained a lot of knowledge, experience and equipment between 2009 and 2015. We always have been true to ourselves and written the music that we wanted to write at the time. So for us the attitude and the approach is the same but we have been working really hard to be the best that we can.
What are some qualities that set the two of you apart from one another, both creatively and personally?
Quite a lot actually. We are both really similar in some ways but we are both very different too. It's good as we both have different skills but we also both know exactly what we want in the studio creatively and also personally too. When you work in a duo it's good to have different personalities; you spend so much time together it's more like family than friend.
Are you split between Berlin and Manchester at the moment? If so, how has that influenced the way you work, and what are some of the similarities and differences between their music scenes?
Berlin and Manchester are both hugely influential cities for music! Both have had such a long clubbing history and both have produced seminal bands and movements across the world. It's only natural when you live in these places to feel excited and inspired by the energy that has been created. For us living in a different city as been a learning curve. We had to work out how to work best with distance, but we have things running smoothly now after a period of readjustment.
We send each other stems, parts, ideas, recordings and work on music this way.
What are some recurring non-musical influences in your AnD work?
Science, the Illuminati, spiritualism, symbolism and nature.
How about some records you've bonded over that wouldn't be obvious to a casual AnD listener?

Bass Communication v Muslimgauze, "Three"
We are both massive fans of Musilimgauze, but we both discovered him at the same time. This track is one from the album he made with Bass Communication.

Wu-Tang Clan, Enter the Wu-Tang (36 Chambers)
We are hip-hop fans as well, and this is one of the best hip-hop albums ever. We have had many a laugh to this record. Also we couldn't say it better ourselves: Cash Rules Everything Around Me!

What are your plans for Inner Surface in the months ahead?
We have just released Inner Surface Music 009 from Eomac, with an Ontal remix included too. We have been getting a really great response to this record. Next up we have the tenth release on the label and we plan to do something special for it, so you will have to keep your eyes peeled over the coming months.
We have also started a monthly podcast series, inviting artists and friends of the label to showcase themselves how they like. We don't ask for a dancefloor or experimental mix; we just let each artist choose for themselves.
How about your live set as your records continue to incorporate both experimental and club-oriented material?
Our live set is totally dancefloor and we like to keep the energy up in the club. We are more than happy to go fully experimental too; we love to explore all areas of sound. To do an experimental live set with no beats at 5 a.m. in the morning isn't really most people's idea of clubbing though, so for us it is better to play specialized events to go as experimental as possible rather than compromise in either situation.
Do you have any plans for releases under your other aliases soon?
Yes.
Finally, can you tell us a little bit about the mix you made for us?
When putting together a mix we always like to include a mixture of old and new tracks. We feel it is important to have a reference point between the styles and sounds. The mix is a good balance between techno and more broken material that we like, also distortion and melody.

Tracklisting:
Muslimgauze – Azzazin untitled 13
Charles Manier – Wasps
Marcos Cabral – Mans Job
Unknown Collective – 003 b1
Caustic Window – Italic Eye
Sleeparchive – Senza Titolo Three
Faetch – Wraetch
Stave – Circle Pit
Esplendor Geometrica – Necrosis En La Poya
Mothboy – Becoming Solar (Monrella Rmx)
Byetone – Helix
Gaja – Traccia
Andy Stott – No Surrender
JK Flesh – Posthuman
AnD – New World Order
Container – Remover
DJ Shufflemaster – Innervisions
Surgeon – Scorn
AnD – Valid Point
Monolake – Lilith
Ascion – Carnival
User487363530 – 2 Pcp2 unreleased