When we heard Åmnfx had a new digital EP of extended dance edits to give away this week, we thought we'd ask the Russian producer to pair it with a crash course on Eastern European music from yesterday and today. The left field-leaning Opal Tapes / 100% Silk alum knocked his assignment straight out the gate, offering up one of the most compelling mixes we've had the pleasure of hosting this year. It doesn't have a tracklisting, so don't ask, but Åmnfx provided us with some clues in the commentary below….

Otryad Imeni Valeria Chkalova is a Russian duo from 1983. They recorded an experimental album called BBC. The main song from this album can be heard in the cult Soviet movie Assa. It's basically a rock record, but with many electronic experiments.
Nozh Dlya Frau Muller is a hardcore-punk band from the late '90s who eventually got into sampling and electronic stuff. Very funky and chill music.
Alexey Rybnikov composed a great soundtrack for one of my favorite Soviet sci-fi movies (Per Aspera Ad Astra). I strongly recommended watching it. I don't know if there are subtitles, though.
Nikolay Kopernik is a Russian band. Mostly Russian rock music, but you'll find a beautiful experimental post-punk tune in this mix.
Valentina Ponomareva is a Russian singer, performer of romances, and a jazz vocalist. I love her experimental style.
Brati'a Po Razumu is an experimental New Wave band. They recorded the first ever Soviet rock album using samples.
Eolika is a Lativan pop ensemble from the 1960s. They mostly recorded disco and pop.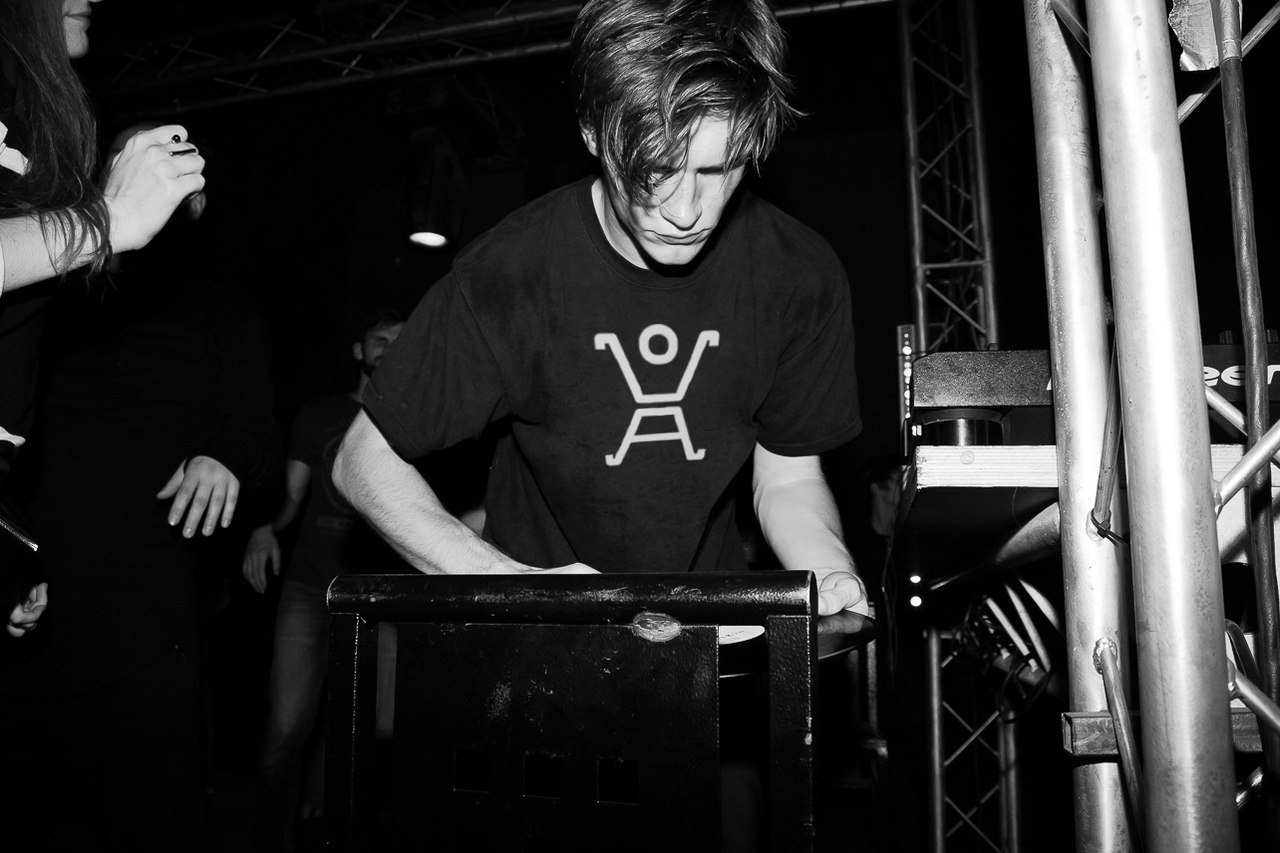 F.R.U.I.T.S. is an experimental electronic project of Alexey Borisov and Pavel Zhagun.
PTU is a Russian duo, originally from Kazan. They make warped techno. In this mix you will hear one of their earlier works.
Wnimanie is a project of my friend Gosha; he is a very talented individual. He moved to Germany a few years ago. He records his pieces in old castles and forests. It sounds strange, but I've been there.
TBA is an alias of Georgian composer Natalie Beridze. Very beautiful IDM music from the 2000s.
FURTHER LISTENING