Photo SIMON PARFREMENT
Sleaford Mods have revealed some details around their debut album for Rough Trade, English Tapas. Due out March 3rd, the record arrives hot on the heels of the airtight TCR EP that dropped last October. Here's what singer Jason Williamson had to say about the effort:
In a separate press release, Williamson explained the album's title: "[Producer] Andrew [Fearn] walked into some random pub and saw 'English Tapas' scrawled on the menu board. Underneath this beautiful coupling of words were its components, half a scotch egg, cup of chips, pickle and a mini pork pie. It says everything about this fucking place. It's comedy, it's make do, it's ignorant and above all, it's shit."
Pre-orders (including a super-limited tape run with a bonus performance from Banksy's Dismaland exhibition) are available here. A rock doc by director Christine Franz is also on the way early next year. Watch a clip from the aptly titled Bunch of Kunst below, right alongside some tour dates and previously released rippers from the British duo….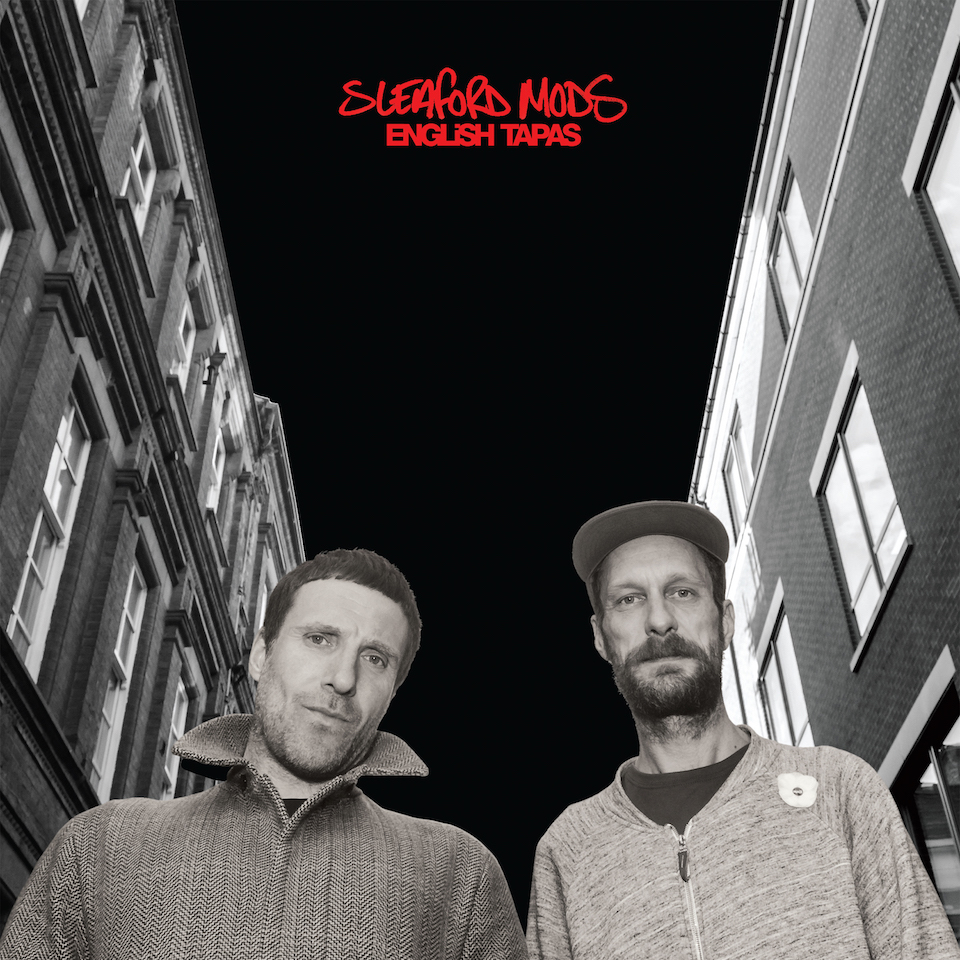 Sleaford Mods
English Tapas
(Rough Trade, March 3rd)
1. Army Nights
2. Just Like We Do
3. Moptop
4. Messy Anywhere
5. Time Sands
6. Snout
7. Drayton Manored
8. Carlton Touts
9. Cuddly
10. Dull
11. BHS
12. I Feel So Wrong

Sleaford Mods tour dates:
3/30 Brooklyn, NY – Warsaw
4/1 Toronto, ONT – Lee's Palace
4/3 Chicago, IL – Double Door
4/5 Seattle, WA – Neumo's
4/7 San Francisco, CA – Slim's
4/9 Los Angeles, CA – The Echoplex