As followers of his Bandcamp page may have noticed, Odd Nosdam has been on a gnarly nostalgia trip as of late, excavating a wealth of welcome material from the past couple decades for old fans of Anticon, cLOUDDEAD and more. Lost Wigs of Ohio is the latest archive clearer from this ongoing campaign, a limited tape / digital LP that features 40 previously unreleased productions from the post-Y2K era. Due out June 1st through Nosdam's own Alpha Pup-distributed Burnco imprint, it's described as "versions and leftovers from his first Anticon solo album No More Wig For Ohio, cLOUDDEAD's catalog, and the one-off Why? collaboration, Reaching Quiet… mostly extracted from dusty DAT tapes and old hard drives, bringing forth his sonic contribution to Anticon's foundation."
Check out an exclusive listen to the record's lead single below, along with thoughts from the beat conductor himself, who can be found in the mix for self-titled (with a special ambient set, no less!) here….
During the early '00s, the majority of my peers avoided everything '80s when digging for records to sample. Most were on DJ Shadow's trail, hunting for obscure psych rock, Krautrock, funk LPs, etc., while myself and OG Anticon affiliates Restiform Bodies (Passage, Bomarr, Telephone Jim Jesus), were all about jacking '80s sounds. No one else was on that kick, at least no one that I was aware of. Fast forward to now and that '80s thing is all too common, which is a nice advantage for 'Lost Wigs'.

"Werdo" was produced on an MPC2000 in 2003, right around the time I put the music together for cLOUDDEAD's "Velvet Ant", a song on our second album, 'Ten'. ("Werdo" was considered for use on 'Ten', but we passed on it.) The samples were sourced from a compilation of musique concrète recordings: primitive synth sounds that I slowed, looped and layered. Drums were sampled off an '80s synth-pop LP. Back then I was big on looping and chopping drum machine breaks, which can be found all over LPs from the '80s. The title is a play on the word weird, because I thought the tune was too weird. In today's times, though, not so much.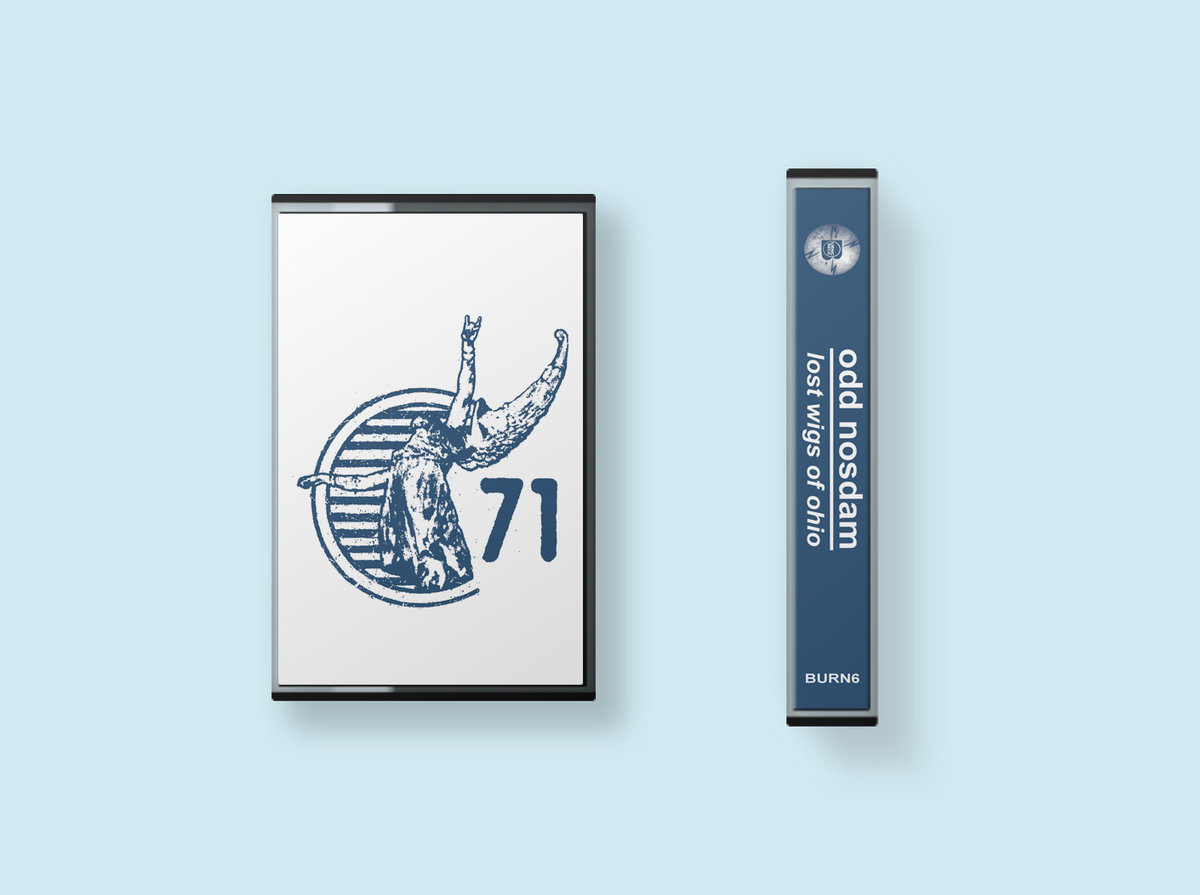 Odd Nosdam
Lost Wigs of Ohio
(Burnco Recs, June 1st)
1. Uhuh
2. Earner
3. Direct
4. Swing
5. Sammy OG
6. Magnus OG
7. Hollow
8. Pants OG
9. Keep It Raw
10. Hollow OG 2
11. Nopes
12. 28 Left
13. Merica OG
14. Facer
15. Wigsmash OG
16. Crunchy
17. Labs
18. Cleener
19. Flowers
20. Paige
21. Hollow OG 1
22. Dirt Fives
23. Werdo
24. Stressor
25. Ripp
26. Pomp
27. Burp
28. Vapes
29. Noiser
30. Stomps
31. Olders
32. Dennies
33. Brucer
34. Pramo
35. Phazy
36. Yo Girl
37. Broke
38. Highest
39. Bnj
40. Lost