Six years ago, self-titled sent our art director to Atlanta to chronicle the most killer moments at promoter Damon Hare's annual Mess-Around festival. The results were as advertised—messy…. very much so. We don't expect anything less today and tomorrow, as the following rock 'n' roll animals (presented in playlist form by Hare himself) leave The Earl and 529 in tatters once again.
[youlist pid="PLlxVAExh_bYaA5cqZAumyna_51n6hPwCC" width="620″ height="349″]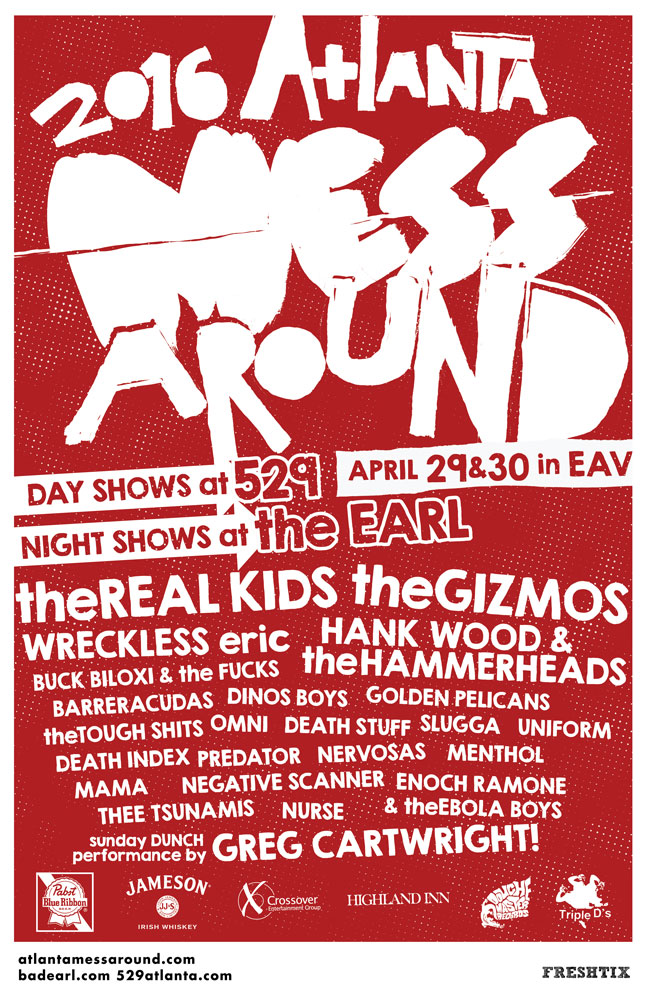 P.S. Follow our Twitter and Instagram feeds for stage left reports all weekend.