While it's easy to get cynical about Record Store Day—we're pretttty sure no one needs a coke bottle vinyl edition of Sugar Ray's "Fly" single or a pic disc pressing of Disturbed covering Simon & Garfunkel—there's always a handful of heavyweight exclusives set aside for the industry's special day. DJ Spooky's first proper LP in five years was one of 'em last month, a distillation of dancehall that kicks off with a soundsystem-inspired Walshy Fire collab that was co-produced by Apple Juice Kid.
"Phantom Dancehall celebrates a love of rhythm," explains the illbient icon-turned-art world darling. "The way you think about hip-hop, techno and dubstep—all the styles that are the bastard children of reggae—it's all about patterns. The whole album is political. It's about the politics of sound and the way it influences how you think about everyday life and the way you think about sound."
Tracks like today's #selftitledpremiere ("Enter the Fire") are also pretty club-friendly. Or as Walshy Fire puts it, "a wicked journey across of dancehall reggae and funk and EDM." Have a listen down below, right alongside some more thoughts from Spooky himself….
Enter the Arena is a song that's mainly a "party rocker". You put it on, the party gets started. That's the basic vibe.

Jamaica is the land of 1000's of soundsystems; this is a track inspired by that. I've done so much in the world of dub with Trojan Records, this is the update. Greensleeves records and VP Records are huge influences on my style, and all DJs should be able to get a sense of that—whatever style you play. Body Rock 2018 and beyond!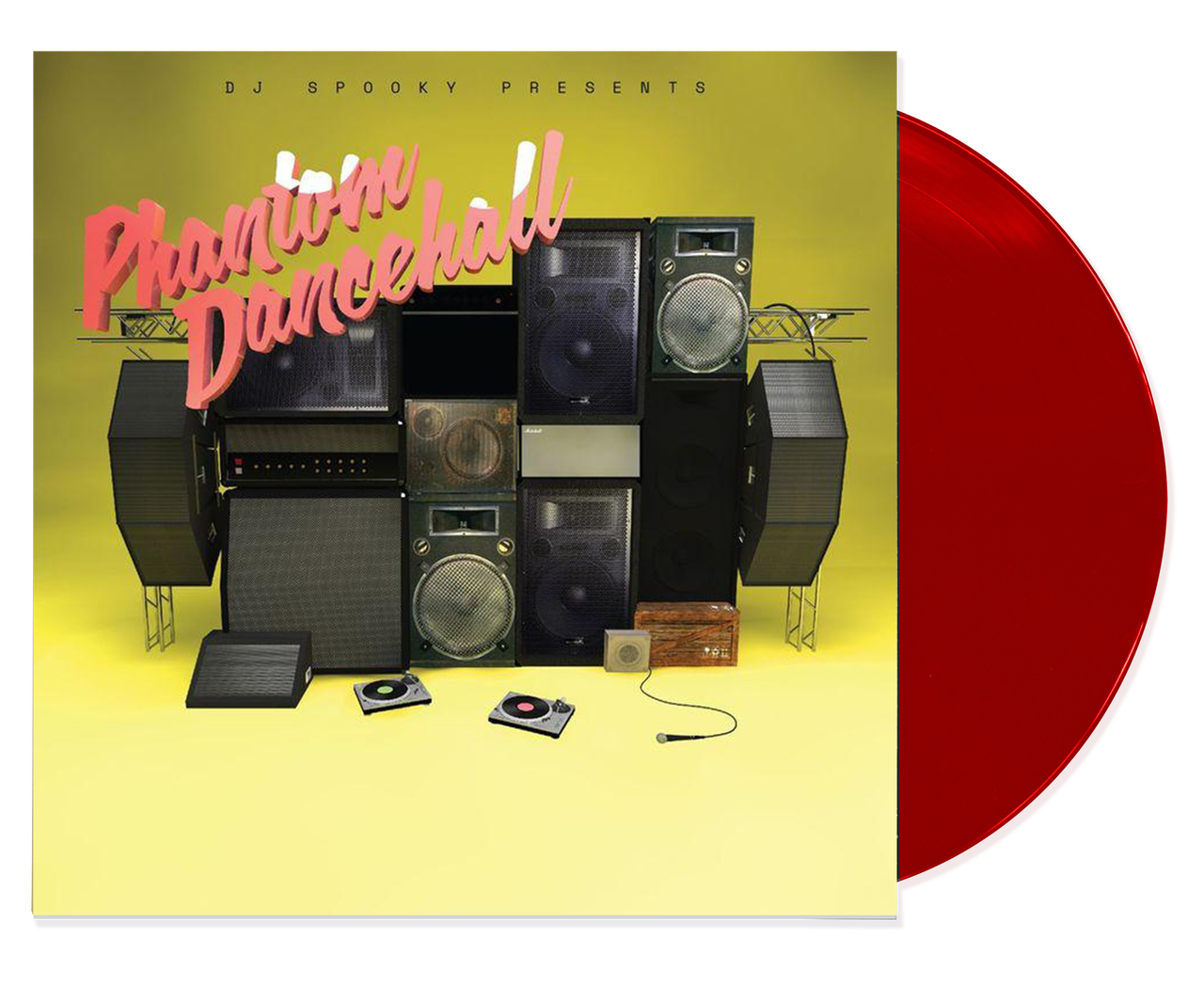 DJ Spooky
Phantom Dancehall
(VP Records, June 22nd)
1.Enter The Arena (feat. Walshy Fire)
2. Hot Gal
3. Dash It In The Mirror (feat. Sanjay)
4. Why I Come
5. No Return
6. Music Of The Time
7. Phantom In The Dancehall
8.Showtime (Dynamite Selection)
9. Jah Dub