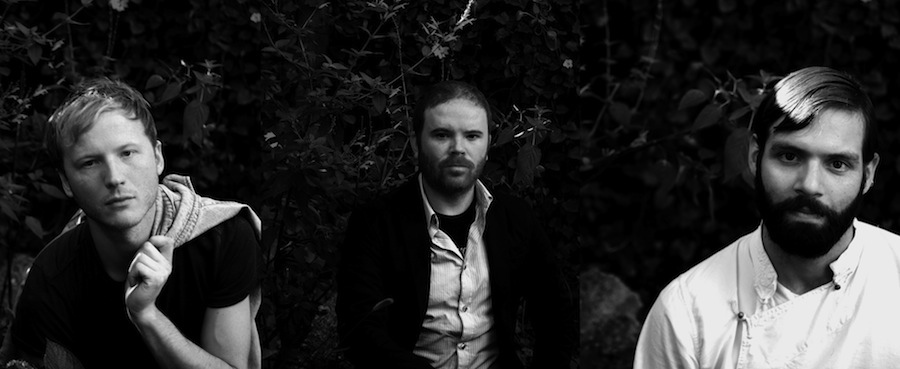 So we stumbled upon some rather interesting news via Jonas Reinhardt's Soundcloud page the other week–aside from having a Not Not Fun album (Music For the Tactile Dome) on the way this spring, the Kraut-y collective recently tracked a 12" and double LP with one of space-disco's leading cadets, Prins Thomas. Wondering what's really up with all of these sudden releases, we went straight to the source: frontman Jesse Reiner, who can also be found dropping a synth-laced Needle Exchange set for us here.
Check out what he had to say–along with a free Not Not Fun MP3 and a streaming version of Reinhardt's first Prins Thomas record–after the jump…
How did you and Prins first hook up?
We were fans of his stuff and got in touch late last year about working together. We also have mutual friends on his label (Internasjonal). We had recorded a bunch of tracks and thought they would be a good home for them. It turns out he really liked our last record, Powers of Audition, and was excited to work with us. We kinda took it from there.
Did he let you do your thing and simply work behind the boards, or was he more hands on in terms of ideas and everything?
He's definitely been hands on. We've been sending tracks back and forth, working out arrangements and overdubs together. He even plays some instruments here and there. At the end of the day, we're choosing the final mixes, but it's been much more of a collaboration than I thought it would be which is great.
How would you describe working with him in general?
He brings his well honed dance music sensibility to the project. He knows what works for DJs but like us, comes from a more experimental music background. It's been great to see how he approaches song construction. Also, thank god it's 2011! This project wouldn't have even been possible five years ago. Our studio is in San Francisco and his is in Norway. The fact that we can work together seamlessly on the album is pretty amazing.
Prins' last solo album was really Kraut-y compared to his past work. Is he still in that headspace, hence why you guys hooked up in the first place?
It's hard to speak for him but I think like us, he's interested in pushing boundaries–playing with rhythm and experimenting with electronic music in a way that reflects the ethos of those German groups. I wouldn't say we focus too much on that style, though. Our influences are pretty vast. We've been listening more to weird obscure disco or early British synth-pop than Faust or anything.
The Not Not Fun record is more experimental, right?
Music for the Tactile Dome is designed for people sitting down with headphones to listen to the album from start to finish. We spent a lot of time on mixing, getting the sounds just right and the concept down so it all flows together in a way that's compelling. We're doing a really nice vinyl pressing with great album art. So, it's a bit different than designing tracks for a dancefloor or an iPod. I don't believe one is inherently better than the other. It's just a different approach.
There's a little more of the sensibility of the first record perhaps. I can see the synth heads being pretty into it. We're really happy with how it all turned out.
Has the band's lineup changed at all since your last album?
The band's lineup has always been fluid. The nature of the collaboration between everyone tends to change over time but fortunately, the crew of people remains the same.
Anything else you'd like to add about what you have on the way next?
You're only hearing the tip of the iceberg, really. We've got a big stockpile of material. The creative energy of the group is tough to keep up with, release wise. We're lucky in that there seems to be an eager audience for this type of music now in a way that maybe there wasn't a few years ago. In addition to these next two releases, look for more collaborations coming soon. We'd also like to get more into soundtracks and scoring–it'd be great to work with a filmmaker or two in the near future.