Photo HEIKO PRIGGE
Fresh off his recent overnight performance of Sleep, Max Richter is readying a welcome reissue of his breakthrough 2003 album The Blue Notebooks. Due out in its standard edition this Friday through Deutsche Grammophon, the 15th anniversary set includes newly commissioned remixes from Konx-Om-Pax and Jlin, redesigned cover art, a previously unreleased piece, and new arrangements of compositions written at the same time as the album but cut direct to tape earlier this year at Air studios. It's that's not enough for you, a Super Deluxe Edition tacks on a brand new track ("Cypher") and a literal notebook for anyone who still owns an actual pen.
As for why The Blue Notebooks is so important, its moving, richly orchestrated "meditation on violence and its repercussions" couldn't be more timely in these deeply uncertain, often disturbing times. "I wanted to invite the listener in," explains Richter, "allowing them space to reflect, rather than be beaten into submission. The world is tough enough, and I don't want to add to the brutality. Over the years, I've realised that there's a balance to strike, and that actually, as our world spins into something quite threatening that's increasingly based on loud and vicious rhetoric, I want to talk about quiet protest."
Check out an exclusive early listen to Jlin's remix below, along with a complete rundown of Richter's various reissue packages, tour dates, and a couple related videos. For more on Richter's entire career, check out our extensive feature on the composer here. Oh, and if you're in the UK, you probably want to attend the weekend-long series of events Richter and artist Yulia Mahr curated at the Barbican….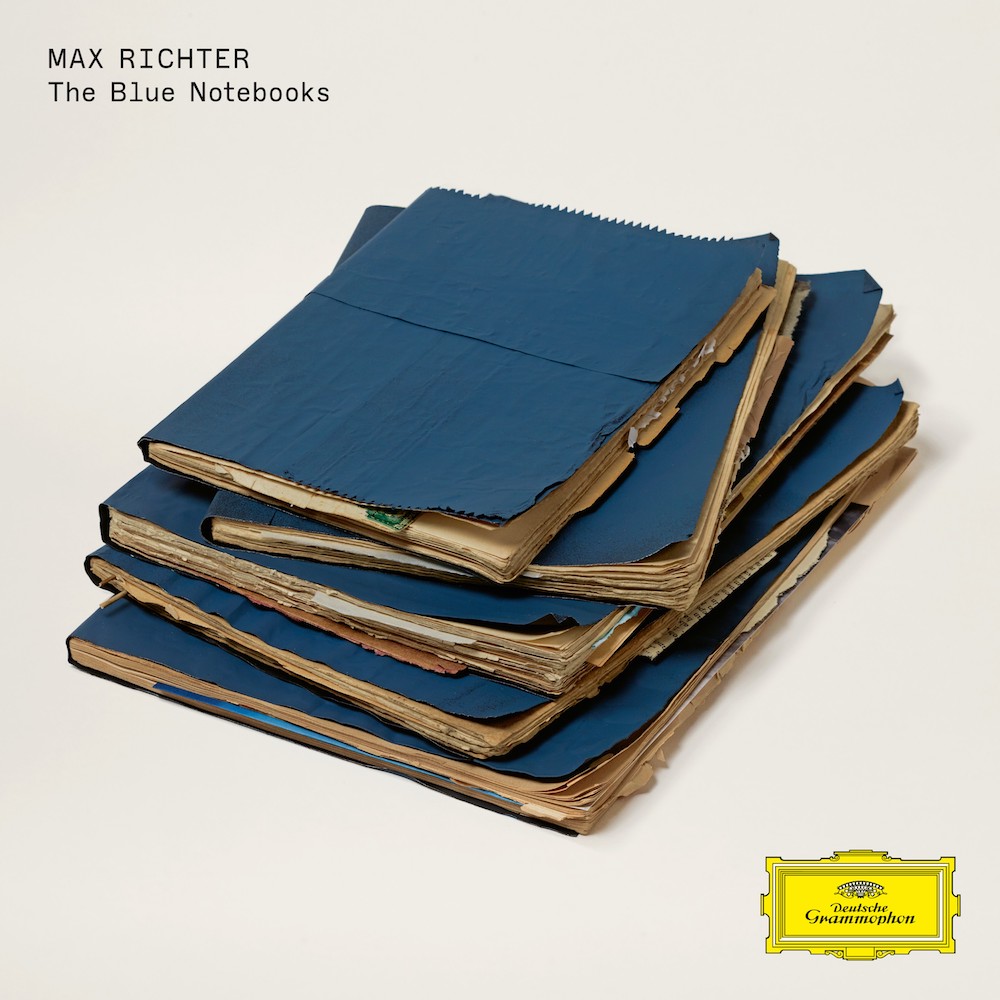 Max Richter
The Blue Notebooks Reissue
(Deutsche Grammophone, May 11th)
DISC ONE
1. The Blue Notebooks
2. On The Nature Of Daylight
3. Horizon Variations
4. Shadow Journal
5. Iconography
6. Vladimir's Blues
7. Arboretum
8. Old Song
9. Organum
10. The Trees
11. Written On The Sky
DISC TWO
1. A Catalogue Of Afternoons (previously unreleased recording)
2. On The Nature Of Daylight (Orchestral Version)
3. Vladimir's Blues 2018 (new arrangement)
4. On The Nature Of Daylight (Entropy) (new arrangement)
5. Vladimir's Blues (Jlin Remix)
6. Iconography (Konx-Om-Pax Remix)
7. This Bitter Earth / On The Nature Of Daylight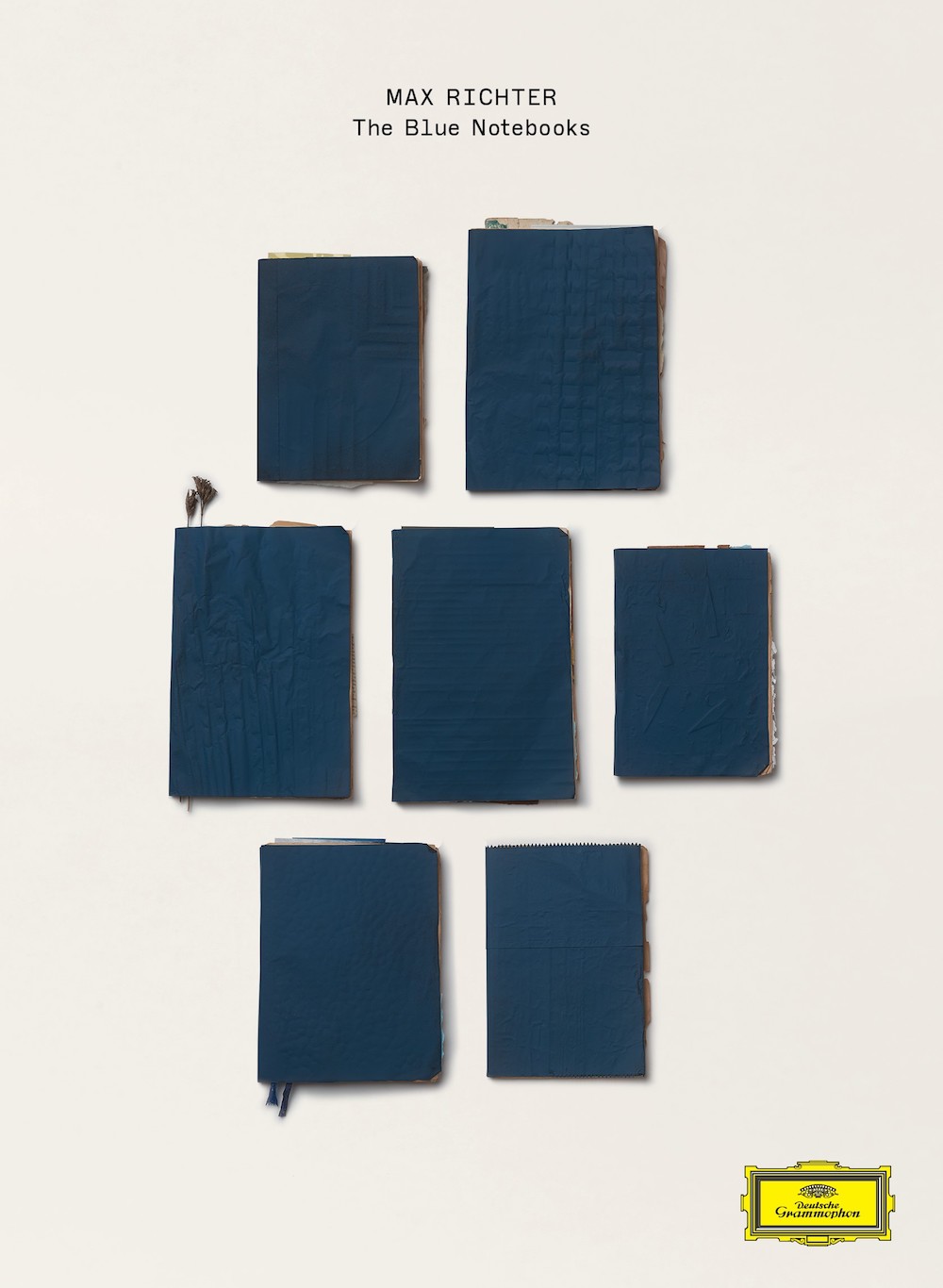 Max Richter
The Blue Notebooks Super Deluxe Edition
(Deutsche Grammophone, June 29th)
DISC ONE
1. The Blue Notebooks
2. On The Nature Of Daylight
3. Horizon Variations
4. Shadow Journal
5. Iconography
6. Vladimir's Blues
7. Arboretum
8. Old Song
9. Organum
10. The Trees
11. Written On The Sky
DISC TWO
1. A Catalogue Of Afternoons' (previously unreleased recording)
2. On The Nature Of Daylight' (Orchestral Version)
3. Vladimir's Blues 2018' (new arrangement)
4. On The Nature Of Daylight (Entropy) (new arrangement)
5. Vladimir's Blues (Jlin Remix)
6. Iconography' (Konx-Om-Pax Remix)
7. This Bitter Earth / On The Nature Of Daylight
8. Cypher (brand new track)
Max Richter tour dates:
11th – 14th May 2018 – London, The Barbican
'Sounds and Visions: A weekend curated by Max Richter 'and Yulia Mahr'
4th June 2018 – Berlin, Berliner Philharmonie
5th June 2018 – Frankfurt, Alte Oper
6th June 2017 – Bremen, Die Glocke
8th June 2018 – Düsseldorf, Heinersdorff Konzerte
9th June 2018 – Hamburg, Elbphilharmonie