Last year, Detroit's Mountains and Rainbows got quite the Metro Times nod: Best Band That Doesn't Have a Record Out.
"Herky-jerky rhythms and occasionally quaking vocals might have you thinking New Wave," the alt-weekly wrote, "but if anything, they act as a stellar update to the art-punk of mid '70s Midwestern bands like the Mirrors, X-X, or the Electric Eels. Seriously, they're that great."
Guess who else is in the group's corner? Thee Oh Sees frontman John Dwyer, who was so taken aback by their live show ("[they] go all over the place," he says) that he signed them to Castle Face Records. Particles is the double LP we've all been waiting for. Due out May 20th, it's prefaced by the #selftitledpremiere below, which frontman Matt Ziolkowski describes as follows:
Spending your time is about change, being present, and self-acceptance. By spending your time with someone else it is possible to see yourself more clearly as we are all a reflection of each other. The more awareness we have the more we become aware of the human condition. Every moment is always the same like never before.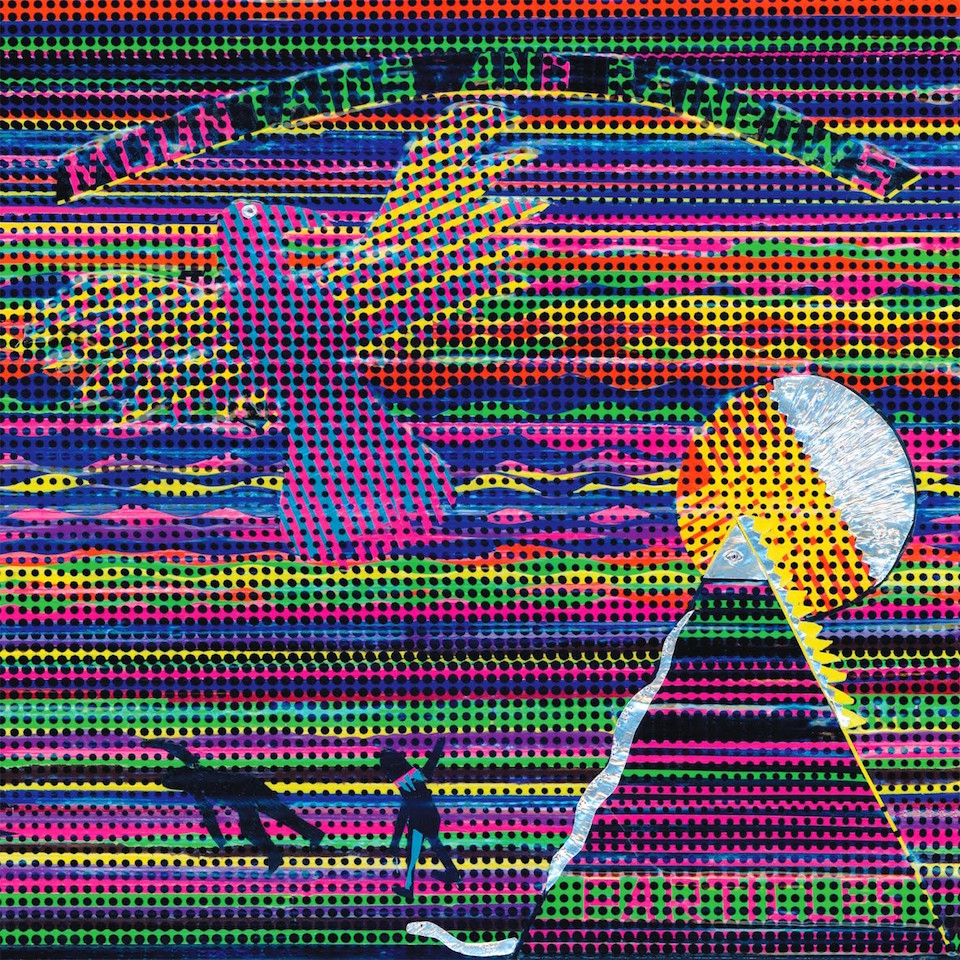 Mountains and Rainbows
Particles
(Castle Face Records, May 20th)
1. AM 580
2. See How They Run
3. How You Spend Your Time
4. Treat Your Mind
5. Sycamour Tree
6. Dying To Meet You
7. With Beefheart
8. Particles
9. Fancies
10. Beach Jam #1
11. Ma'am (I Like Your Daughter)
12. Beach Jam #2
13. Dad Rock!
14. Vision of Sanity
15. Beach Jam #3 – Kingston '67 (Take Me To The River)
16. I'm A Peaceful Man
17. Faulter
18. Beach Jam #4