The slow drip of singles from Roland Tings' long-awaited Cascine debut continues today with "Slow Centre." We'd place a poetic description of its awesomeness here, but the Melbourne-based producer already did a hell of a job sharing the following bit of free associative commentary:
A 7-minute ride in cloud. The sound of being hit by lightning. An ode to the pioneers of hypnotic minimalism. A lo-fi computer generated image of a Xylophone rendered in eye splitting high definition.

Yep, that's about right. Have a listen below to it all below, right alongside some EP details and upcoming tour dates with Clark and Com Truise. Look out for Each Moment a Diamond in full bloom this Friday….
Roland Tings tour dates:
5/1 Santa Ana, CA – Constellation Room @ The Observatory
5/1 Santa Cruz, CA – The Catalyst Atrium
5/4 Portland, OR – Holocene
5/5 Vancouver, BC – Imperial
5/6 Seattle, WA – Neumos
5/7 Eugene, OR – Wow Hall
5/9 San Francisco, CA – Mezzanine
5/10 Santa Barbara CA – Soho Music Club
5/11 Los Angeles CA – The Regent Theater
5/12 San Diego CA – The Belly Up
5/13 Santa Fe NM – Meow Wolf
5/14 Denver, CO – Bluebird Theater
5/16 St Louis, MO – Firebird
5/17 Nashville, TN – Exit In
5/19 Washington, DC – U Street Music Hall
5/20 Boston, MA – Together Music & Arts Festival
5/21 Hamden, CT – The Ballroom
5/23 Baltimore, MD – Ottobar
5/24 Philadelphia, PA – Coda
5/25 Brooklyn, NY – Warsaw
5/26 Montreal, QC – Theatre Fairmont
5/27 Toronto, ON – Velvet Underground
5/28 Detroit, MI – The Shelter
5/30 Cleveland, OH – Rex Theater
6/1 Indianapolis, IN – The Hi-Fi
6/2 Cleveland, OH – Grog Shop
6/3 Chicago, IL – Concord Music Hall
6/4 Minneapolis, MN – Fine Line Music Cafe
6/5 Omaha, NE – Slowdown
6/6 Kansas City, MO – Record Bar
6/7 Dallas TX – Trees
6/8 Houston TX – White Oak Music Hall
6/9 Austin, TX – The Mohawk
6/10 Mexico City, Mexico – Sala Corona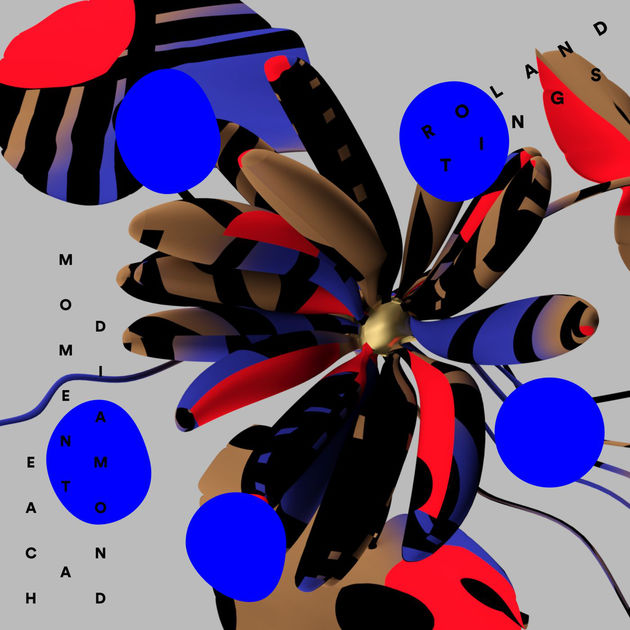 Roland Tings
Each Moment a Diamond EP
(Cascine, March 10th)
1. Turn Your Face Towards the Sun
2. Hedonist
3. Slow Centre
4. Higher Ground (feat. Nylo)
5. Garden Piano
6. Monument