Photography KLARA JOHANNA MICHEL
Born in Russia, raised in Tel Aviv, and now based in Berlin, Mary Ocher is an artist's artist, someone who exists on an entirely different plane than the rest of us relatively normal people. Or as Karen O once said, "Mary Ocher gives me the chills; she frightens me with her feral soul. Her sound is of a true outsider artist, immaculately self-possessed…. Time to set her loose on the world. I'm so happy she exists. Set me free Mary!"
The Yeah Yeah Yeahs singer isn't the only musician who's found solace in Ocher's sonic experiments. King Khan recorded her Eden album at his Moon Studios compound in 2013, and Faust co-founder Hans Joachim Irmler produced/pressed the new LP (The West Against the People) that drops on his Klangbad imprint this Friday. Have an early listen to that bewitching effort below, right alongside some videos and Ocher's own commentary….

"FIRSTLING II"
"Firstling (I)" was a minimal composition of a poem by the Baroness Elsa Von Freytag-Loringhoven for a compilation of her dada poetry for the Greek label Fytini. I then stretched the vocals into abstraction and discovered I like the new piece much better.
"TO THE LIGHT" (FEAT. YOUR GOVERNMENT)
This was the first track Mats Folkesson and I worked on together, then we had a few different drummers join in. We wanted to keep that old shamanic feel; perhaps this is the closest track to last year's album with Your Government.

"ZAH ZAH: PART I" (FEAT. YOUR GOVERNMENT)
I love African funk recordings from the 1970s and this is the closest I ever got to imitating one. Alright, there might be another funky piece in the double anthology of (dirty) home recordings from 2015.
"MY EXECUTIONER" (FEAT. YOUR GOVERNMENT)
I took a very long time writing the lyrics to this one; they had to be just right and very short. It took us a very long time to arrange as well, being as minimal as hell. It also sounds incredible live, but it was a bitch to figure out.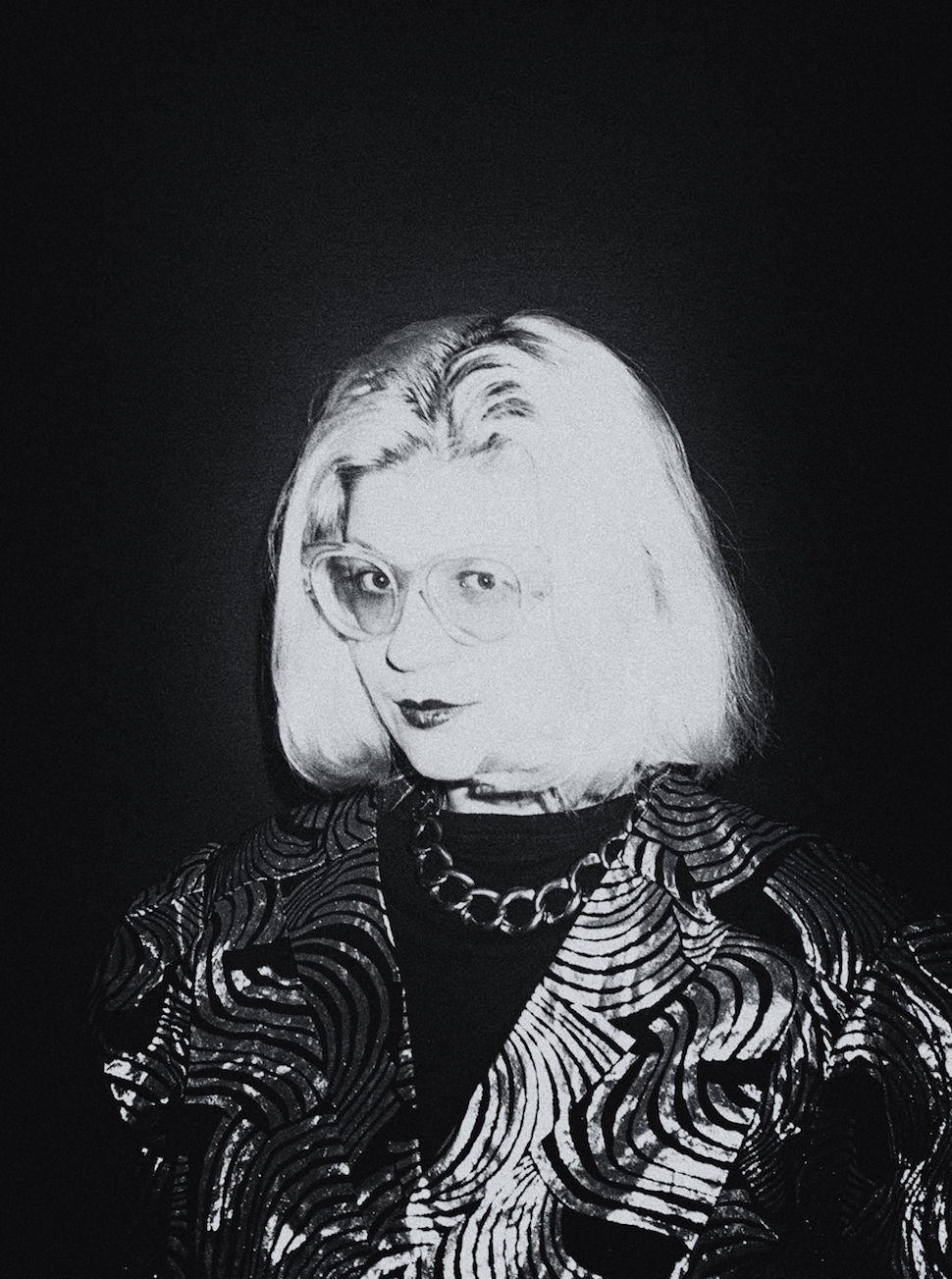 "AUTHORITY'S HOLD" (FEAT. YOUR GOVERNMENT)
Another track that we spent a significant amount of time arranging. There was a certain "jungle fever" drum part created by a drummer that was not part of the recording sessions that we could not get right. This song was later re-recorded with Mats and Daniel Schröteler in Berlin, in an attempt to recreate the original drum part.
"THE IRREVOCABLE TEMPLE OF KNOWLEDGE"
If you wonder what the hell is that flute sound, it's a recorder—the instrument I cursed for five years while playing Baroque music. If my teacher then thought the music I liked was garbage, I dare not think what she'd make of this track.
The original demo contained an incredible part that was never recreated (you can hear parts of it in the first album "making of" video).
"ARMS"
The closest I ever got to Eurotrash (fucked up, underground, and with certain pacifist undertones).
"TO THE LIGHT (PIANO VR)"
The home demo without any drums sounded great and there was a piano in the studio…. I thought we might as well give it a go.
"THE ENDLESSNESS (SONG FOR YOUNG XEONOPHOBES)"
(Psst…. I think I must have used the same initial settings in "Thunderbird/Eden", but please don't tell anyone.)
"WASHED UPON YOUR SHORES"
A token folk number. I always think of Odetta when writing folk pieces. This time I was thinking of Odetta and a mixture of the news and the wave of hate coming from relatives who have no idea what some people choose to go through in an attempt to come to Europe and live a life similar to what some take for granted.
"THE BECOMING" (FEAT. DIE TÖDLICHE DORIS)
Wolfgang Müller handed me four rare recordings with DTD and a complete freedom to work with them. I've kept the original score nearly untouched—perhaps with a little chop here and there, and a big reverb—and wrote a spoken word piece to it. It has this particular vibe of Beat poetry that was very exciting to toy with.
"ZAH ZAH: PART II"
A piece that would have never been possible live, but with the magic of the studio and fantastic engineers, came to life.
"WULKANIA" (FEAT. FELIX KUBIN)
Felix sent me several recordings from the vaults—from various times and origins—and I've been layering and moving them around, cutting and filtering to match. The result is a puzzle with the majority made of his pieces, additional recordings I've made at home and some other archive material I've had lying around. It reminds me of long forgotten experimental albums from the late '90s/early '00s that I was listening to back in high school.
FURTHER LISTENING