Photo HAL HOROWITZ
Guitars aren't the only thing that's heavy on Bubblegum Brainwaves, the latest ripper from Weird Owl. As you're about to hear in today's #selftitledpremiere and the album's previously released "You (Sometimes Not You)" single, it's a rallying cry and a reality check. Or as a press release puts it, "the darkness and uncertainty of psychedelia poured into consumable song formats and structure."
Here's what the band had to say about "War." Look out for the rest of Bubblegum Brainwaves on October 13th, and a record release show a week later at The Kingsland in Brooklyn….
"War" is our second three-letter song title on heavy topics. Last record we had "God", so maybe the next will see a song called "Sex" to complete Weird Owl's Trilogy of Mankind.

In any event, we're interested in how the act of war—like the music industry—has become democratized so that anyone with an idea and a will can take part. It used to be that only nation states waged war against one another following prescribed rules, but now individuals can bring the fight to anyone, anywhere, anyhow. It's like our band (and many others) who are releasing music outside of the corporate structure in order to bring direct expression of creativity to the people.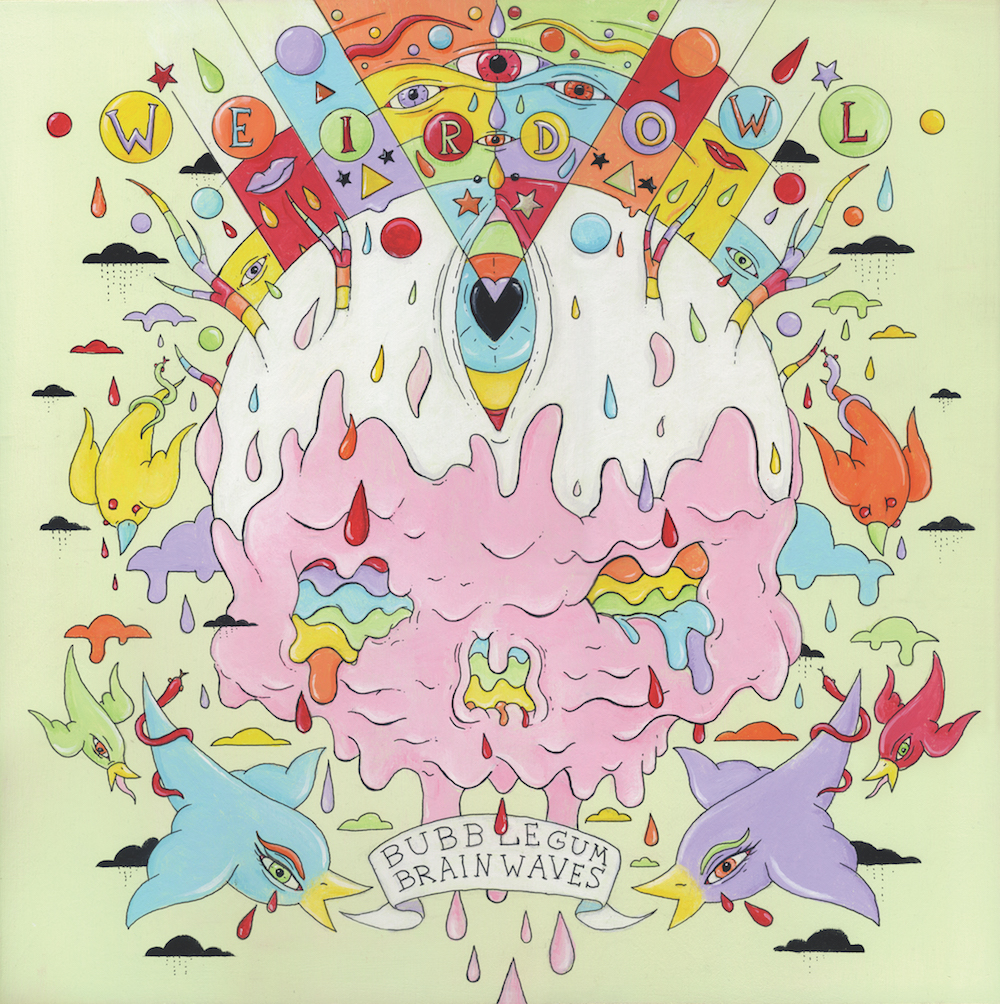 Weird Owl
Bubblegum Brainwaves
(Whistling Dwarf Music, October 13th)
1. Invisibility Cloak
2. You (Sometimes Not You)
3. Black Never White
4. Such A Myth
5. The Lizard & The Owl
6. War
7. Bartholomew Iris (featuring Genesis Breyer P'Orridge)
8. Many Things I Saw in the Coffin
9. Tired Old Sun