To ensure that Conrad Schnitzler will be remembered on record for years to come—not just in Needle Exchange mixes—m=minimal launched a series rooted in the Krautrock icon's vast archives a few years back. Having already seen entries from Andreas Reihse and Borngräber & Strüver, Con-Struct turns to Pyrolator and the Hamburg label Bureau B for its third entry. Available to stream in full below alongside Kurt Dahlke's track-by-track commentary, it finds the former D.A.F./Der Plan member in top form, turning Schnitzler's original pirate material into slightly aggro techno anthems.
"My prime objective was to present a side of Conrad which I had always heard in his music but one which often goes unnoticed: a darker, technoid side," explains Dahlke. "In my opinion, Conrad has always been one of the great pioneers of classic Berlin techno music.
He continues, "The material I used on this album were six folders with single tracks, transferred from 16-track recordings. They were not meant to be used as a multi-track recording. They are unique sounds for live performances. So I was free to choose and to use them however I wanted. Therefore, this was not a remix; it was the possibility to rearrange, and to construct the tracks into something new."

"289-8''
The first piece uses 16 different chords, which I sliced and rearranged the pauses in between. I added quite a huge amount of reverb and added a second track out of the same session, which makes the grinding sounds in the background. Then I analyzed the chords and doubled them with one of my favorite synthesizers, the U-He Zebra.
"288-1''
Out of tape 288, I used three different tracks. The main one is a drone on which I used a side-chain effect, which makes this pumping sound in the offbeat. The second one is a track with kind of destroyed percussion sounds. Here I used only a few bits played as samples. The third one is the track with Conrad's voice saying "love", which I left as is. And I added a dull bass drum.
"289-5''
This is the track I treated the most. I love Conrad's original recording and couldn't resist. Actually I didn't change the composition; the track itself is fed through a filter bank and I was using different bandpass and notch filters on it. But I realized that this could be going further. So I analyzed his sequence and it is played parallel by three different synthesizers, which fade in and out using an Omnisphere synth and again two Zebras. Then I added a drum machine (using FXpansion Geist with my own samples), which I also filtered a lot. There are at least two more tracks of Conrad in this piece: strange percussion hits, on which I used a lot of reverb, and a synthesizer which sounds like modulated FM to me. It comes in after about the 2:30 mark. I think this is my favorite track on the album; I used a remix of it for the video.
"287-14''
The tempo of the track I wanted to use was quite high (180 BPM), so I tried to get a strong halftime feeling in there. I used three tracks of Conrad and left them, except for a lowpass filter that was left nearly untouched. I added a computerized drum and a kind of nasty dubstep synth to get this halftime-feel into the track.
"296-16''
The raw material on this track was so strong; I had to make some strong decisions too. I used three tracks of Conrad, using the first one only in the off-beat, added bass drum and snare from a drum machine and a bass synth with a lot of effects. I also added and cut some stutter effects.
"316-2''
I used three of Conrad's original recordings. I cut the main track in many pieces and used it as recycled files (REX) for samples and played the bits and pieces on a keyboard and filtered it. You hear this in the first 30 seconds of the track playing alone. The second track is the bass and the third one fades in after about 1:30 and plays these metal sounds, which I made in a huge room. And again, I added a drum box and some vinyl noise from a record playing in an empty endless-groove to give it an even more ancient atmosphere.
"316-1''
This is the first track I did for the album using only one of Conrad's tracks. I treated it with a sampler called "Iris" where you can filter the frequencies in a spectral manner, so what you hear is always only one aspect of the whole track.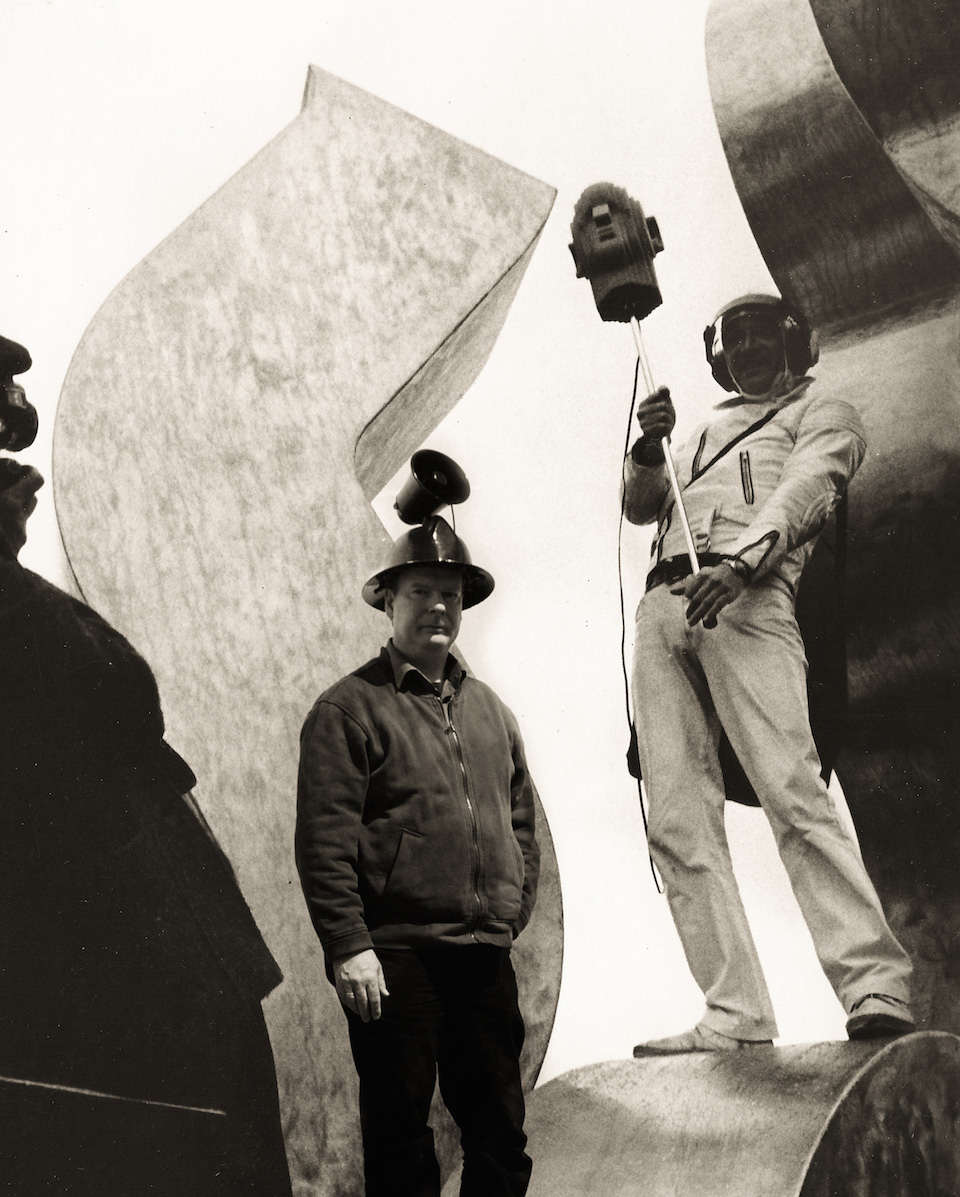 "287-13''
This was simple: It's only one track of Conrad from start to end—with two breaks in between—that's been treated with filters and stutter effects. I also added a drum machine and a bass. This was so much fun to make, because the basics were so clear and everything was already there. It took the least time of all.
"296-2''
Sometimes I look at a waveform of a track and I know it's going to be a dense track. That's what happened with this one. I used two tracks of original material; the first one is so rich and full, I decided to filter the mid-frequencies between 200 and 900Hz to get room for something else. The second track is a beast as well; it sounds like a fast LFO with overlapping hi-hats. Sometimes you hear them, sometimes not. I left this track untouched, but I added a drum machine and toms, which I treated with a pitch shifter as the bass of the piece.
"289-2''
The original material was quite strong again, but this time I left the whole track as it is—no edits, no filter. I added two more tracks of Conrad, the first with a drone-y melody, which I really like. The other one with bass impacts, which I sampled and made the bass with it. I also added a drum machine and some glitchy percussion.
"316-16''
Nobody will believe that this trance sequence is the work of Conrad. I still laugh when I hear the source material; it sounds like a preset in this Nexus synthesizer, even the tempo. The first thing I did was add one of those pumping bass drums used in trance, but I immediately thought, "I can't do this; nobody will believe me when I tell them that this is the work of Conrad Schnitzler." Actually the sequence of Conrad has strange pauses in between, so I cut them away, then I analyzed the sequence and added two synthesizers (Zebras again), which play exactly the same sequence but fading in and out. But I couldn't resist adding some percussion, and after 2:15, a drum machine, but I didn't make it as loud as in trance-techno music. Still laughing about my fears…
"289-9''
The last track on the album is also the last one I did. I wanted to find a kind of peaceful ending with this project, but I didn't expect this to take so long. I took three different harmony parts which I liked from the composition—all about 30 seconds long, of a more quiet piece of Conrad's—and tried to find out what he really played there. It was not easy to analyze, so I more or less interpreted the harmonies which he used and played them in parallel with three synthesizers. After 1:15, one of those famous noisy LFO tracks blend in and out, and the second part comes in, again disturbed by the noisy track.