Rizzla revealed the details surrounding their long-awaited debut album today. Due out July 6th through Kingdom's Fade to Mind imprint, Adepta is described as "an adjustment to their position within and without 'the club', [fueled by] an overwhelming desire to share stories that cannot be politely articulated, the chronicle of a gradual process of personal apocalypse."
While the subtext of its 11 songs may sound oppressively heavy—there's really no way around it in this mad, mad world—the KUNQ co-founder hasn't lost sight of the floor-obliterating hooks that have long fueled their underground productions. Case in point: the Odile Myrtil collab "Be a Boy," available below alongside a digital-only bonus track and Rizzla's thoughts on the record, which was developed between dimly lit streetscapes and sun-bleached wide open spaces. Another as-yet-unnamed project—"a chance to express some rougher ideas I've been working on quietly for a while"—is set to hit shops this fall….
I left NYC to live in the middle of nowhere, New England, for a while, but urban life always calls you back somehow. There are a lot of experiences and creative influences you can only get in a city, though 'Adepta' began to take life long before I left a year ago.

Being able to work on 'Adepta' in more rural environments was liberating. Driving back roads through the woods, listening to mixdowns with Kingdom is an experience I wouldn't trade for anything in the world.

Music can't fix everything; the fetishization of it as some form of fail-proof salvation is beyond problematic. It's only accessible to a very small group of very talented and/or fortunate people. Sometimes you need stability, sobriety, medicine; SoundCloud doesn't come with health insurance. No one prepares you for the experience of life-altering illness in the club, of being sick around people who only care for hedonism and aesthetics.

To me, 'Adepta' is the accumulation of hazy memories of the past few yeas as a DJ, the liberation of country life, and the always-online nature of my new work. I fear the coming decade will bring dramatic suppression of individual liberty, the subversion of freedom of expression, and the manipulation of the language of social justice by the engineers of white supremacy. 'Adepta' is my own attempt to face those fears and acts as a moment to study before war.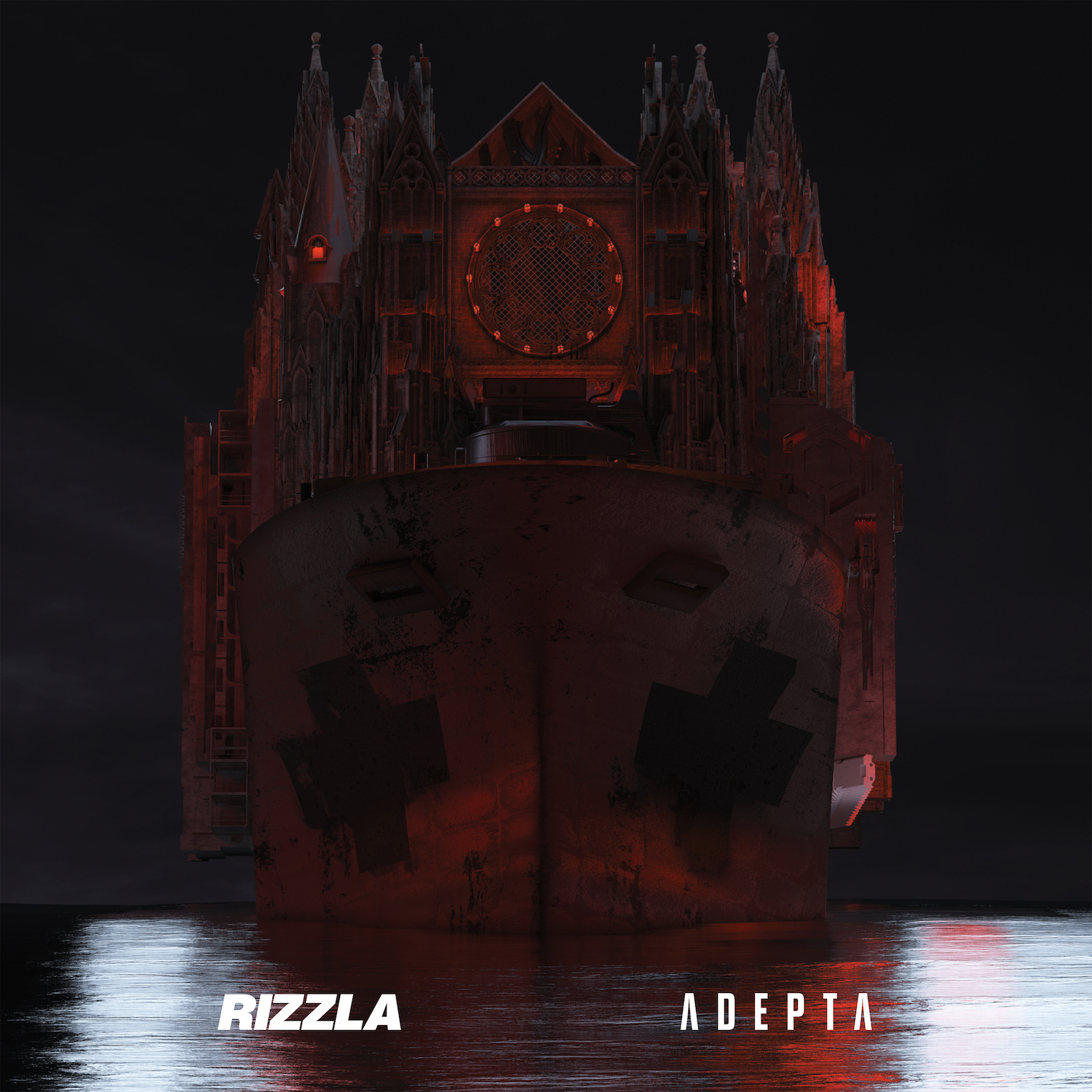 Rizzla
Adepta
(Fade to Mind, July 6th)
1. Full Body Realized
2. Be a Boy
3. Adepta
4. Black Eye
5. Link Me Up
6. Space Hulk
7. And Stay Down
8. Inquisition
9. Test Man
10. Dewdrop
11. Be a Boy (feat. Odile Myrtil)
12. Dewdrop (feat. Kat Chr) #
13. Chainsaw #
14. Fall of Cadia #

# digital bonus tracks
FURTHER LISTENING