Photography ESSENTIALS CREATIVE
Beau Devereaux isn't about to share every last detail surrounding their new Samantha Glass album, the experimental yet engrossing Nine Memories Between Impression & Imprint (now available through Holodeck). We can't really blame them, either. Better to leave that part up to listeners, so as to not spoil the storyline within.
Here are some hints, however….
"DANCING AGAINST REALITY"
Wake up world; people need to be treated better. Everyday walking is a dance against reality for some and this track is dedicated to those who struggle but keep strutting forward with agile, angel-like precision.
"CARRIES OF THE WIND"
Even those that fly rest on/within the ground.
If you can name the vocal sample at 2:45, I will send you an LP for free. Write mysamanthaglass@gmail.com.
"PUTTING THE MALE TO REST"
Expressive sounds and lyrics surrounding suicide, how to see the other side, and struggling with who and what you are. Text to programmed voice at the end was pulled from the novel Suicide by Edouard Leve.
"CRUEL ANXIETY"
Simple enough: Sometimes anxiety stops us all from moving freely, and I wish it didn't.
"FROM BEHIND OUR WINGS"
My ultimate (at this time) dedication piece to what self-expressive journeys and scars we all have behind our wings.
"ADDICTED TO SWEATING"
Shout out to exercise in and out of the bedroom, as well as all of those who are making the world a more sex-positive place by listening and talking. Communication is key.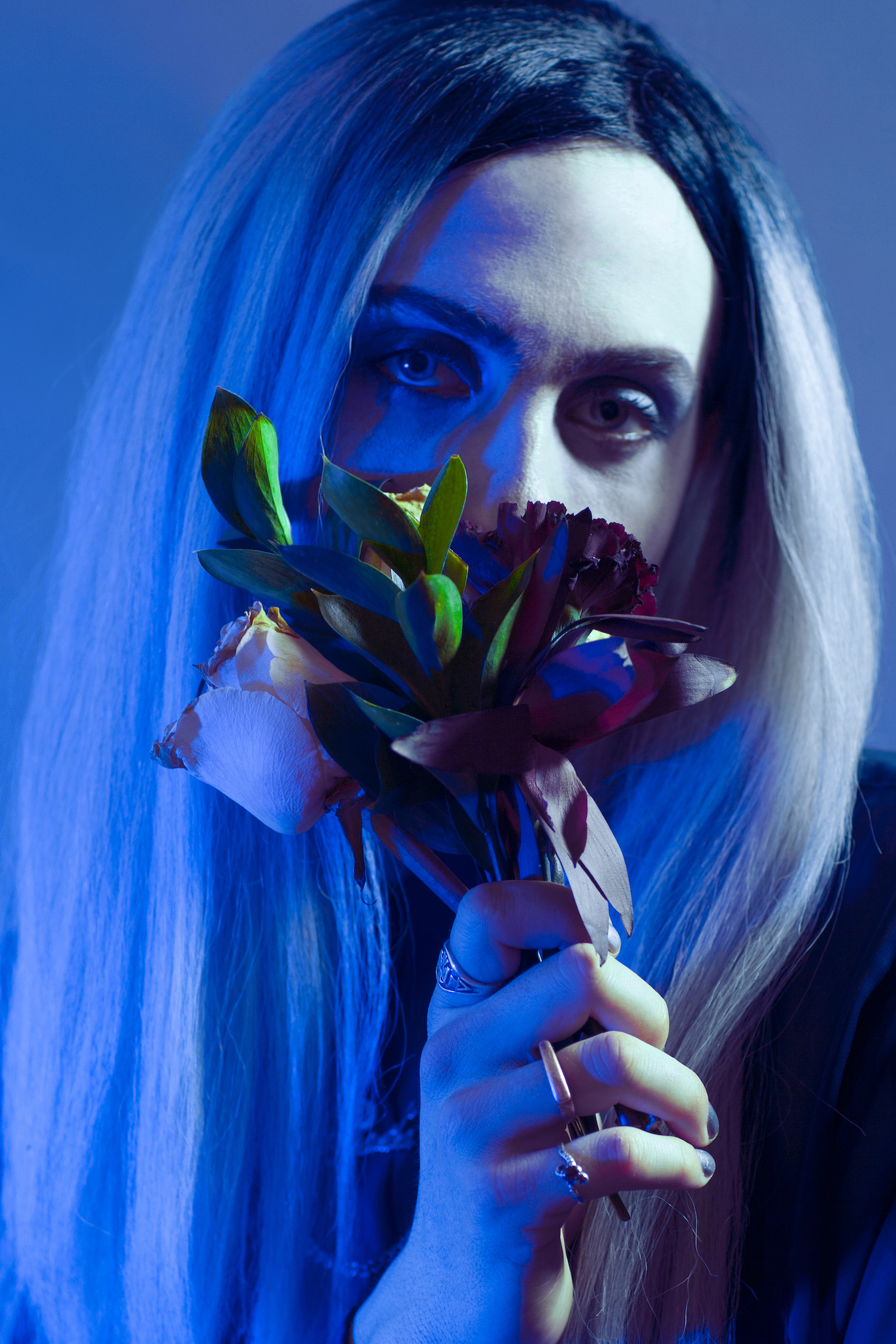 "DISCREET & PERFECT FOR TRAVEL"
No comment, as this one's for the few that already understand, but if you can name the vocal sample at 4:22, I will send you an LP for free. Again, it's mysamanthaglass@gmail.com.
"THE CARPENTER IN US ALL"
A multifaceted song that stems from a very strange and challenging moment when a crush I had was obsessed with drugs…. The track bloomed into a heartstring puller about how we all build walls around certain emotions. The instrumental part of the song was written in one night during the winter, and I wish I had more like it that were flowing naturally from me, but maybe that's what makes it so special.
FINAL NOTES
I hope this doesn't spoil too much. If you're listening, thank you. XOXO.