Milan's Parachute imprint mines its manic roots next Friday, October 14th, with a lovingly remastered reissue of Sinistri. Originally released way back in 1994, Starfuckers album is a brain scrambler that brushes spare musique concrète sequences up against dashes of No Wave and raw art-rock. Imagine Stockhausen, Xenakis, and John Cage playing a guitar trio gig at CBGB's in the early '80s and you're about halfway there.
Revisit the record in full down below, along with a photo essay that features some crucial background commentary from the Bologna-based band….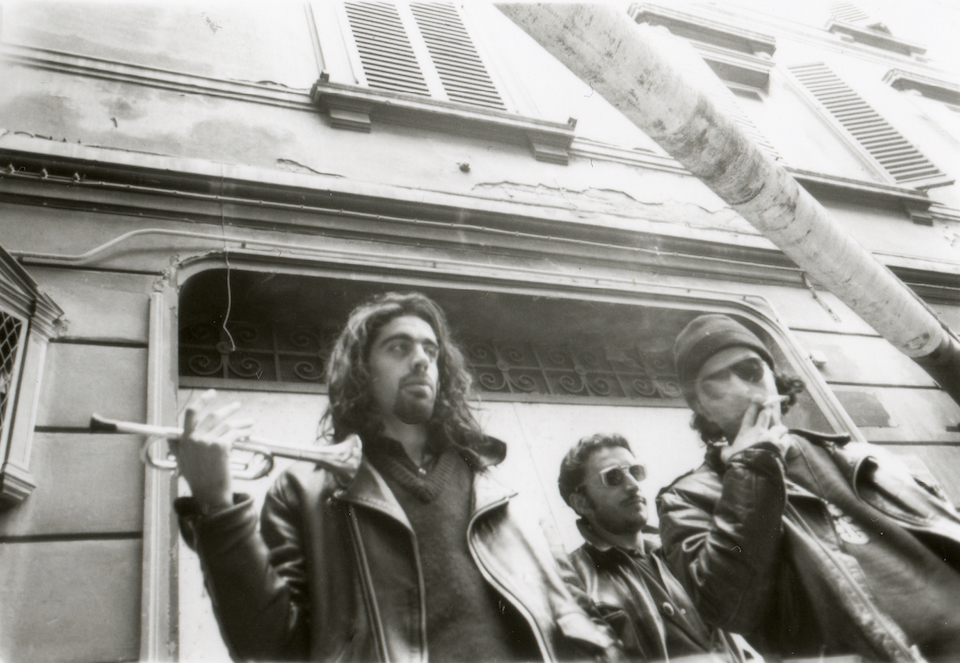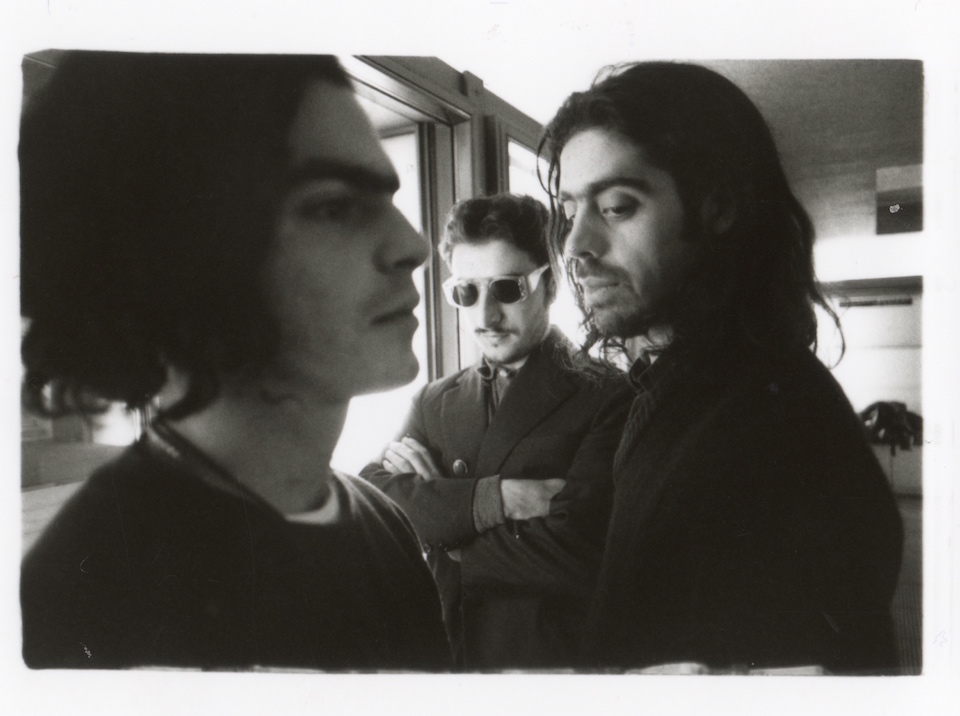 These two photos were taken between 1993 and the start of '94 by movie director Paolo "Fiore" Angelini in the streets of Bologna, in the squatted housing area of Via del Pratello where we used to live. Most of the physical pictures we took went missing when the units were cleared; that's why many of the photos we have are digitized copies.
During the first phase of the [housing] occupation, the residents of the area showed solidarity towards the squatters and this hairdresser named Marilena kindly allowed us to shoot in her beauty salon. Our friend Mauro Rigoni—who collaborated on the record with us—was the one who suggested we'd shoot in Marilena's beauty salon. This was before tensions started rising with the residents of the area.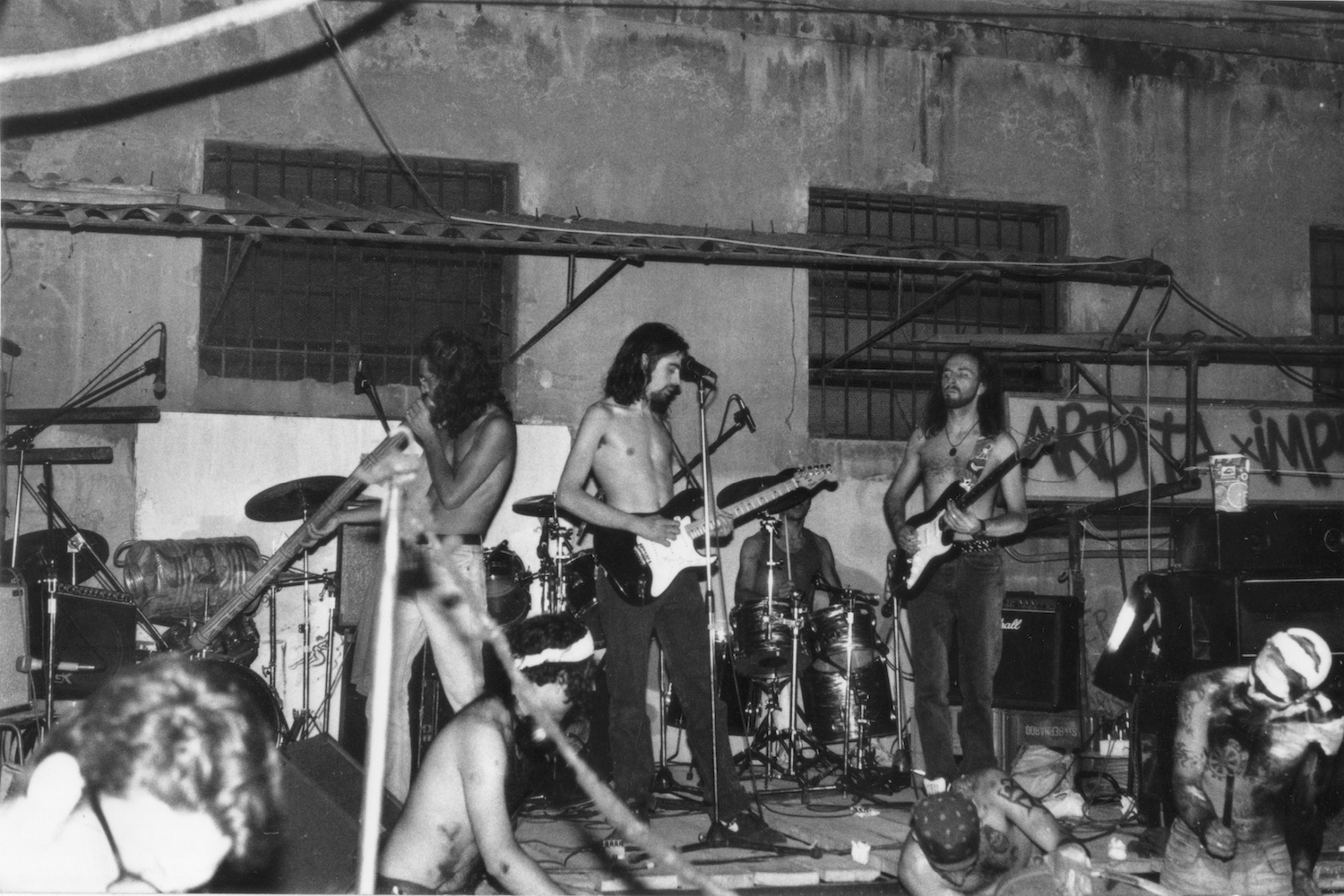 This is a shot of a concert we played in the courtyard of one of the occupied estates in June 1993. Francesco Cervi—one of the first people to bring piercing culture to Italy—is playing the didgeridoo. Just below the stage were Le Zazzamite, a group of percussionists that added a level of wildness to the concert. We feel this is a picture that depicts that tribal and confused atmosphere that was so prevalent in the occupied estates at the time.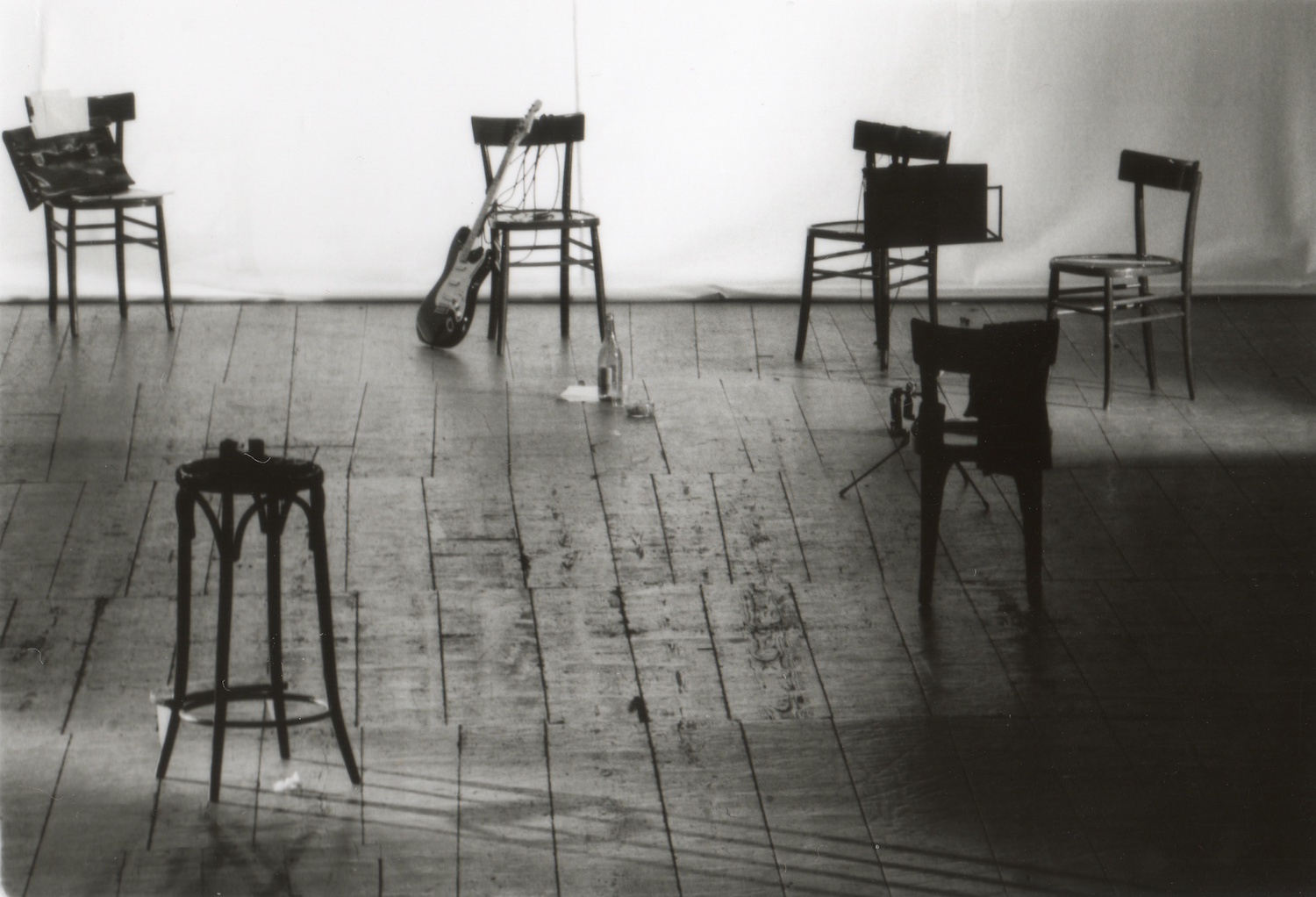 A photo taken on stage at the Teatro Consorziale in Budrio. This was also the time when we shot the picture that then became the cover of Sinistri.