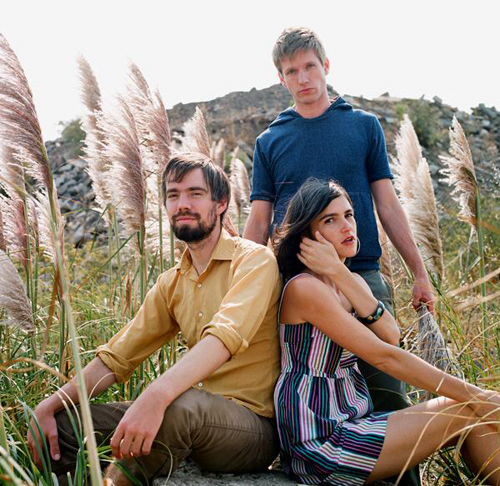 Wondering when MTV's gonna play music videos again? They certainly do on Subterranean, today's answer to 120 Minutes. Presenting the show's clip of the week, an s/t exclusive …
We premiered this Bowerbirds music video for "In Our Talons" over at the Subterranean Blog last week but thought we'd reprise it here. They're a relatively unknown trio from Raliegh, NC, who've toured with the Mountain Goats and most recently have been out supporting Bon Iver. And yes, they are in fact named after a species of bird that quite strongly resembles the bird in this video (or, alternately, a crow).
The "Talons" video was done by first time music video director (but longtime commercial director) Alan Poon. We have some circumspect theories about the trio of animals shown in the video representing the trio of members in Bowerbirds, but we think they're not likely to be true. Poon wrote in an email about the video that it takes about one day to create 5 seconds of the animation you see here, leading us to suspect perhaps the video was created and then matched to the song.
We're all for it as it makes quite a lovely match.