Well it's official: The Avalanches have finally wrapped their first album in 16 years, the eagerly awaited follow-up to their cut-and-paste masterpiece Since I Left You. The July 8th release of Wildflower (through longtime label Modular Recordings) was revealed on Zane Lowe's Beats 1 show, which premiered the record's lead single ("Frankie Sinatra," featuring MF DOOM and Danny Brown!) and spoke to co-founders Robbie Chater and Tony Di Blasi.
"We just kept making music, which we'd always done, and probably always will do," the duo said when asked about the album's decade-and-a-half delay. "But there was just so much of it—so many different projects going on. At a certain point, we realized we kinda need to pull an Avalanches record together out of all the stuff we'd been making."
Said projects included a scrapped Yellow Submarine adaptation—which resurfaces through a Biz Markie collab called "Noisy Eater"—and "tripped-out rock 'n' roll" sessions with Empire of the Sun's Luke Steele. We'd mourn the loss of both if this wasn't one of the songs that survived:

Also on deck when Wildflower drops next month: bound-to-be-bangers cut alongside Father John Misty, Toro Y Moi, Jennifer Herrema (Royal Trux, Black Bananas), Camp Lo, and Warren Ellis (Dirty Three, The Bad Seeds).
"What kept us going during the making this record was a belief in the day-to-day experience of music as a life force—as life energy," Chater added in a press release. "Hearing a certain song on a certain morning can change your day; it can make the world look different, changing the way you perceive light refracting through the atmosphere for the rest of the afternoon. Literally changing the color and feeling-tone of your world."
Here's the rest of Lowe's exclusive interview:

And the complete rundown…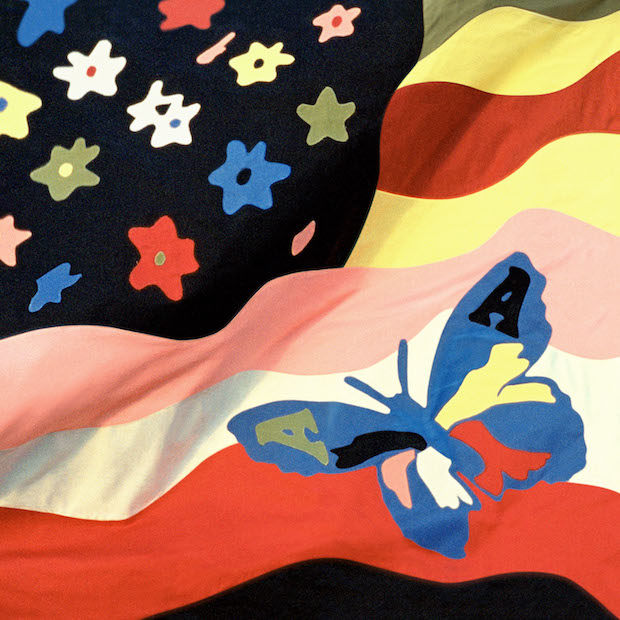 The Avalanches
Wildflower
(Modular Recordings, July 8th)
1. The Leaves Were Falling
2. Because I'm Me
3. Frankie Sinatra
4. Subways
5. Going Home
6. If I Was a Folkstar
7. Colours
8. Zap!
9. The Noisy Eater
10. Wildflower
11. Harmony
12. Live a Lifetime Love
13. Park Music
14. Livin' Underwater (Is Somethin' Wild)
15. The Wozard of Iz
16. Over the Turnstiles
17. Sunshine
18. Light Up
19. Kaleidoscopic Lovers
20. Stepkids
21. Saturday Night Inside Out
22. Frankie Sinatra (Extended Mix)
https://youtu.be/NAMPOAfdH8U