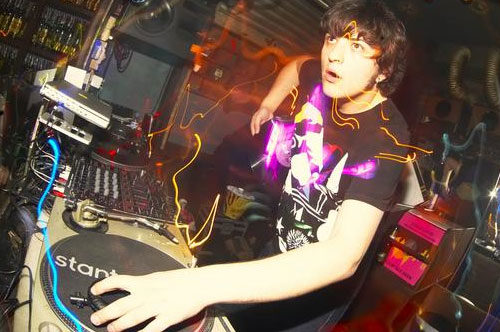 Check out all of our exclusive Unsound Festival content–including interviews, mixes, and quick profiles like the Eltron John one below–on one tidy page here:
1. Describe your Unsound set in a couple sentences.
I don't really plan much when I DJ, as it has to depend on the particular space and time, but I always try to make it move the foot and the heart alike.
2. If you could book any living artist for a festival like Unsound, who would it be and why?
I'd have Prince do a show together with Sly & Robbie–the ultimate rhythm section backing one of the most amazing musical icons is something that would confirm Unsound's position as THE mind-blowing festival beyond any doubt.
3. What's one record you've obsessed over lately, and why?
Niagara's self-titled LP from 1970. It's simply mind-blowing. Just drums, drums, drums all along, spread over two sides of the LP, but the drama in it, the musicanship, and the quality of the production make it something really special.
4. How about a song you can't stop playing?
Pollyn's "Sometimes You Just Know It," remixed by Moodymann. Because sometimes when you hear something, you just know it…
5. What are you working on now, and what can we expect from you in the rest of 2012?
I've been working on remixes for two major (well, sort of) Polish artists that I can't reveal at the moment. I'll be really happy if they get accepted for release. I'm also working on something to be released on an upcoming compilation on London's More Music (a sublabel of This Is Music). And a 12" for a new secret Polish label that I think will be worth keeping an ear on. I've got a few other release offers, but I'll just see how it goes.
Eltron John DJs Unsound's closing party at Glasslands tonight.
–
Further Listening