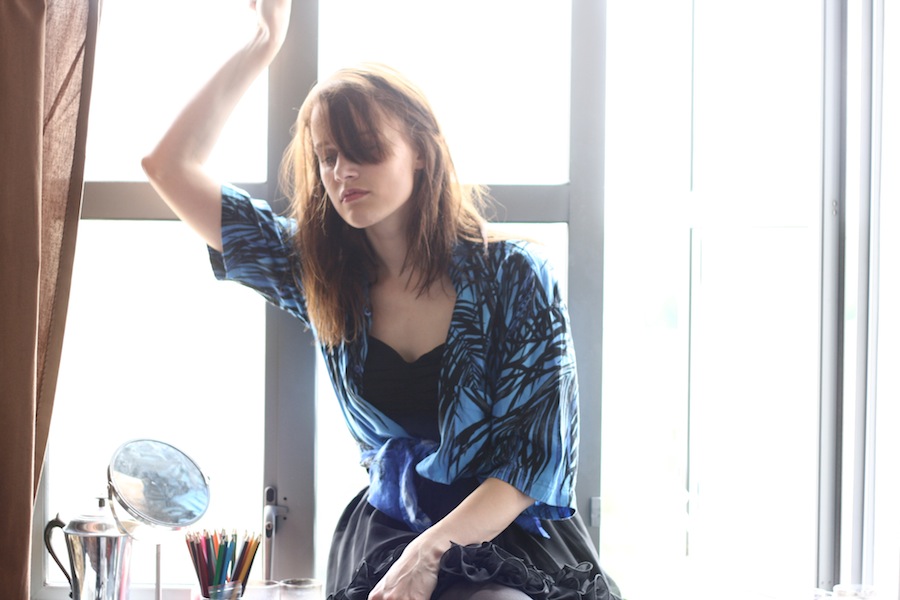 Check out all of our exclusive Unsound Festival content–including interviews, mixes, and quick profiles like the Maria Minerva one below–on one tidy page here:
1. Describe your Unsound set in a couple sentences.
I am very excited about my collab with Mark Van Hoen at the Issue Project Room. Did not have any connection to him before but the curator hooked us up and it is looking special. My own set will be, hmm, I haven't actually decided. I might do some weird unreleased tracks of mine. Might not show up. Might wear something interesting, might just go for a grey T-shirt.
2. If you could book any living artist for a festival like Unsound, who would it be and why?
I think Unsound has actually booked all the living artists I would want to see in AD 2012. Last October in Poland, I was really blown away by the lineup and the NYC program looks as brilliant.
3. What's one record you've obsessed over lately, and why?
Got the Quakers LP that just came out on Stones Throw. Diggin'. Why? I am bad at rating rapping but I know a good beat.
4. How about a song you can't stop playing?
"Your Love" by Aphrodisiac.
5. What are you working on now, and what can we expect from you in the rest of 2012?
I am working on everything. At the moment, I am really excited about my collabo releases with La Vampires and Ajukaja. Both will come out this
spring/summer. Also I am doing one-off things with various people–the Pharaohs, Cities Aviv, Hervé (Count & Sinden) and maybe some more. In June, I
tour with the 100% Silk gang. My sophomore album will come out in August. Hopefully some more touring in the 2nd half of the year. Might also get my
own little radio show–too early to talk about it, but I want to make it happen here in London. Have to write my thesis. This week mentoring a young
artist in association with a competition held by the Russian underground radio station Look At Me. Started going to the gym.
Maria Minerva performs at Unsound's closing party tonight at Glasslands. Her set's time 9:30 and she's followed by a special DJ set featuring Sun Araw and Heat Wave.
–
Further Listening