Brock Van Wey unveiled his first album under the alias Earth House Hold in what feels like forever this week. Due out April 9th through A Strangely Isolated Place, Never Forget Us is described as "a noticeably deeper and more evocative evolution from the first EEH release… starting with deep, slow-churning ambient cuts, gradually introducing house elements as the album evolves."
Here's an exclusive video featuring the pin-hole photographs that adorn the record's artwork, along with a little more background from ASIP founder Ryan Griffin and selections from Earth House Hold's back catalogue.
Want to hear even more music? Check out a rare bvdub mix from our Needle Exchange series here…..
For those that know me and the origins of ASIP, I've been a massive fan of Brock's for years now. Just being able to get him to make a mix for the blog was one of my biggest achievements! We bonded over some pink beer (don't ask) in Seattle when he performed for Substrata festival a few years ago, and continued to discuss all things music over email as time went on.

We're both DJs at heart, and it was fascinating to hear Brock's many stories—him throwing raves in fields and DJ'ing in basements at a time when the classic 'house' sound was still relatively new to the west coast of America. With our mutual passion for that sound, and talk of a release one day coming to fruition, Brock surprised me by asking if I'd like an Earth House Hold album for ASIP. At first, I was a little taken back, as I had never imagined Brock releasing a record under this alias on ASIP. But it was a no brainer for me personally; his first album as EEH is one of my all-time favorites, a truly underrated gem that any house head would love.

Brock started to send me some of the first tracks on the album, and it was startling to hear the progression he had in mind as one track followed the next. The album starts slow and druggy—not quite ambient music, but the same kind of feeling, and more and more instruments and elements become apparent as the album progresses. It's one of those full listening session albums that you look back on and ask yourself where the hell you were for the last hour…. Brock has that ability to take you places.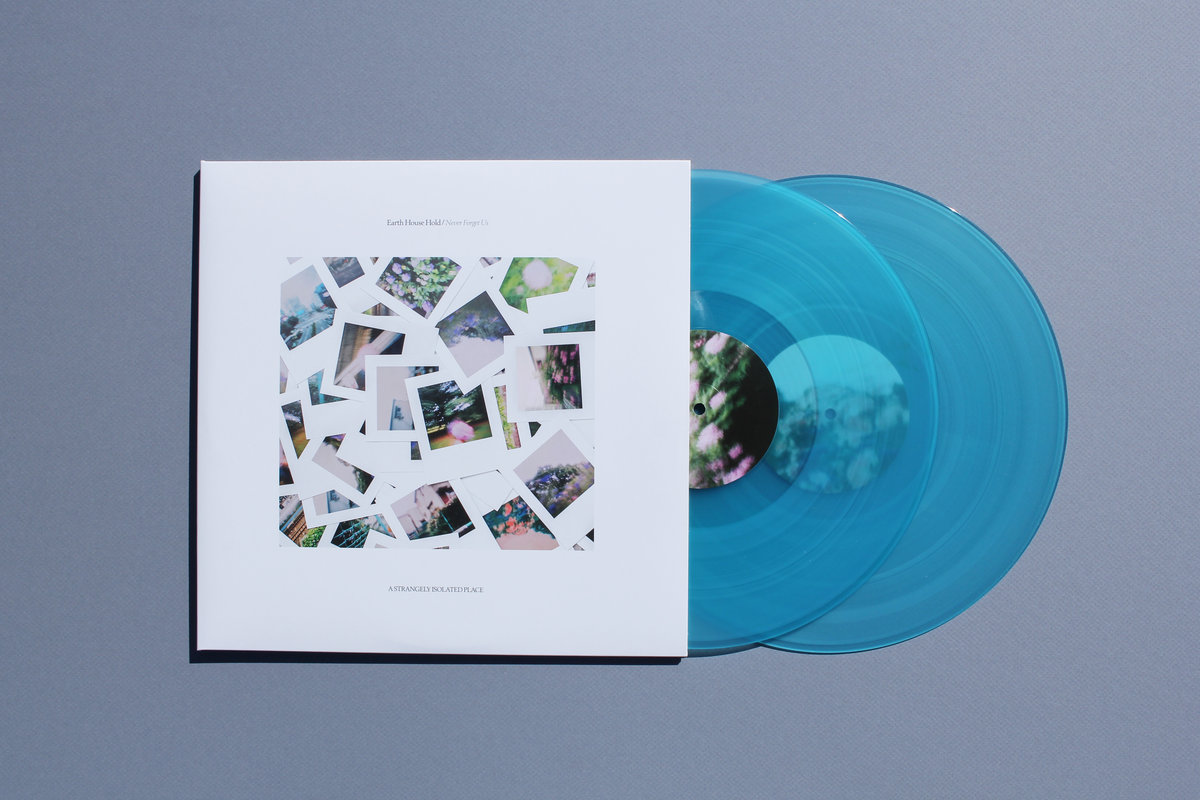 Earth House Hold
Never Forget Us
(A Strangely Isolated Place, April 9th)
1. Cry Your Eyes
2. Who You Were
3. Only Suns Rise
4. Time Can Wait
5. Some Never Fall
6. Never Forget Us
7. Spaces and Times
8. Walk On By
FURTHER LISTENING