As you may have heard, today would have been Sun Ra's 104th birthday. And what better way to mark the occasion than an offering from one of the cosmic jazz icon's many devoted followers? Golden Dawn Arkestra, in this case, who really went for it with their new "Wings of Ra" video. Here's an exclusive look, along with some commentary from co-directors Ben Blanchard and Vanessa Pla, tour dates, and another selection from the collective's upcoming Children of the Sun album, which hits shops on June 1st through Nine Mile Records….
The initial inspiration for the video was DaVinci's 'Last Supper'. We then fused Egyptian mythology with that Renaissance imagery. So the jumping off concept is this Sun God surrounded by his disciples/band members at a banquet preparing for death (or the coming of the Night Goddess). The video depicts the journey that the Sun God takes between lives. He evolves through the tarot's major arcana.

The chorus reminds us "these are the times of joy," inspiring us to pull from different time periods stylistically to bridge the gap between different illuminated eras and also to illustrate that the only time that has ever existed is right now. In addition to ancient Egyptian and Italian Renaissance aesthetics, we pay homage to '70s disco through the use of different lenses and analogue effects, and futuristic alien imagery as a nod to our spiritual guru His Holiness Father Sun Ra.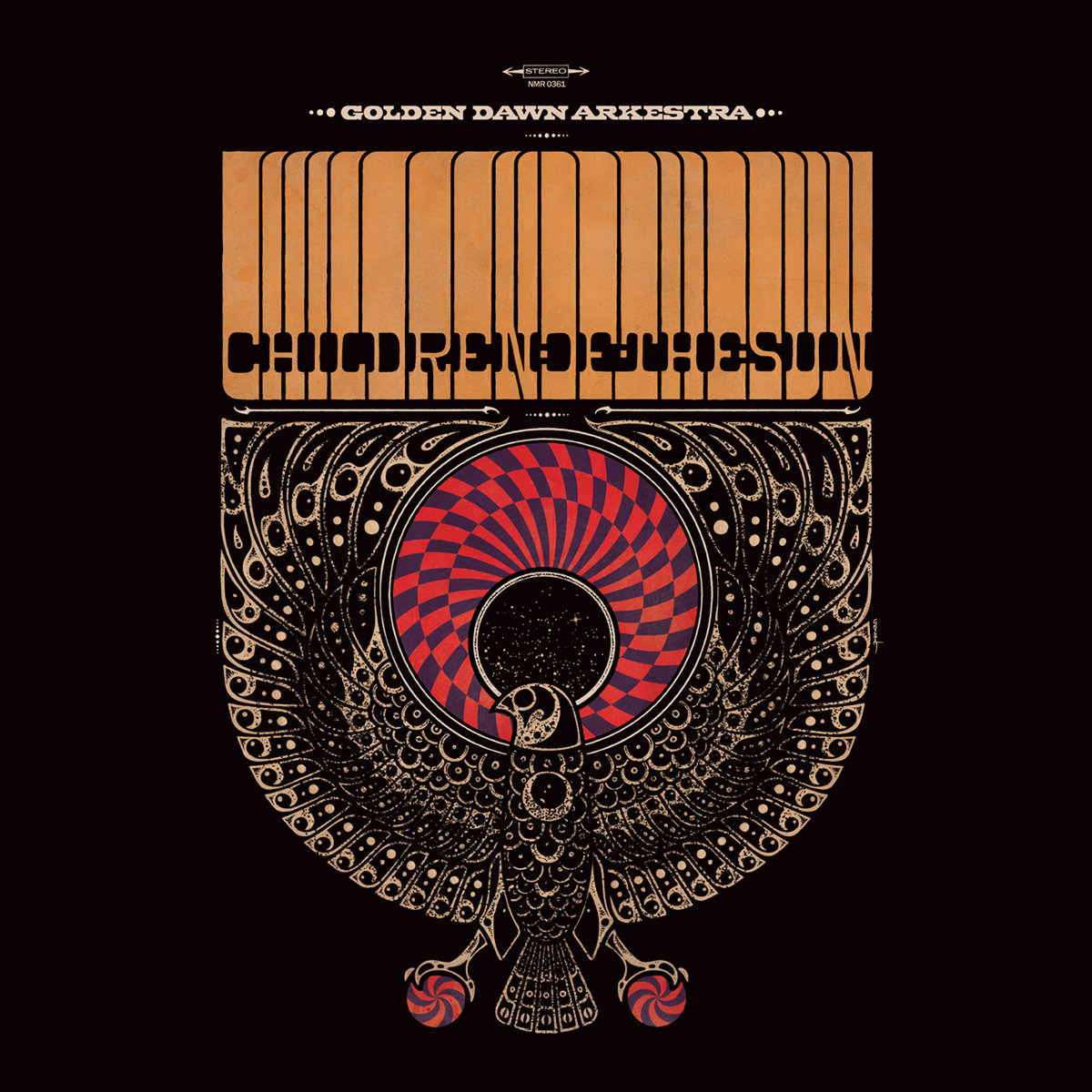 Golden Dawn Arkestra
Children of the Sun
(Nine Mile, June 1st)
1. The Wolf
2. Wings Of Ra
3. Ra-horakhti
4. Lovely Day
5. Tropicalismo
6. Children Of The Sun
7. The Ocean
8. Cosmic Dancer
9. No One Like You
10. The Answer
11. Promised Land