Since Luca Affatato's new BoP EP (Music For Chairs) is dedicated to "the art of sitting," we thought we'd ask the Napoli producer to link five of his favorite records with a classic piece of furniture. Think of it as music best enjoyed while sitting down. (Except for in the case of Throbbing Gristle.)
Here's what he had to say, along with a taste of the ravenous record he'll be releasing this Friday through Parachute Records…
https://youtu.be/9GJJTj0RTCM
Naked City – Grand Guignol (Avant, 1992)
You cannot contain an energy this strong with armrests or backrests. As the band leader teaches wooden stool without a back, very rough so you can freely follow the movements of [John] Zorn and [Yamataka] Eye during their performances. And, in any case, you can also fall down. The wood, for the simplicity of the tools used, their sum creates complexity and functionality in the form.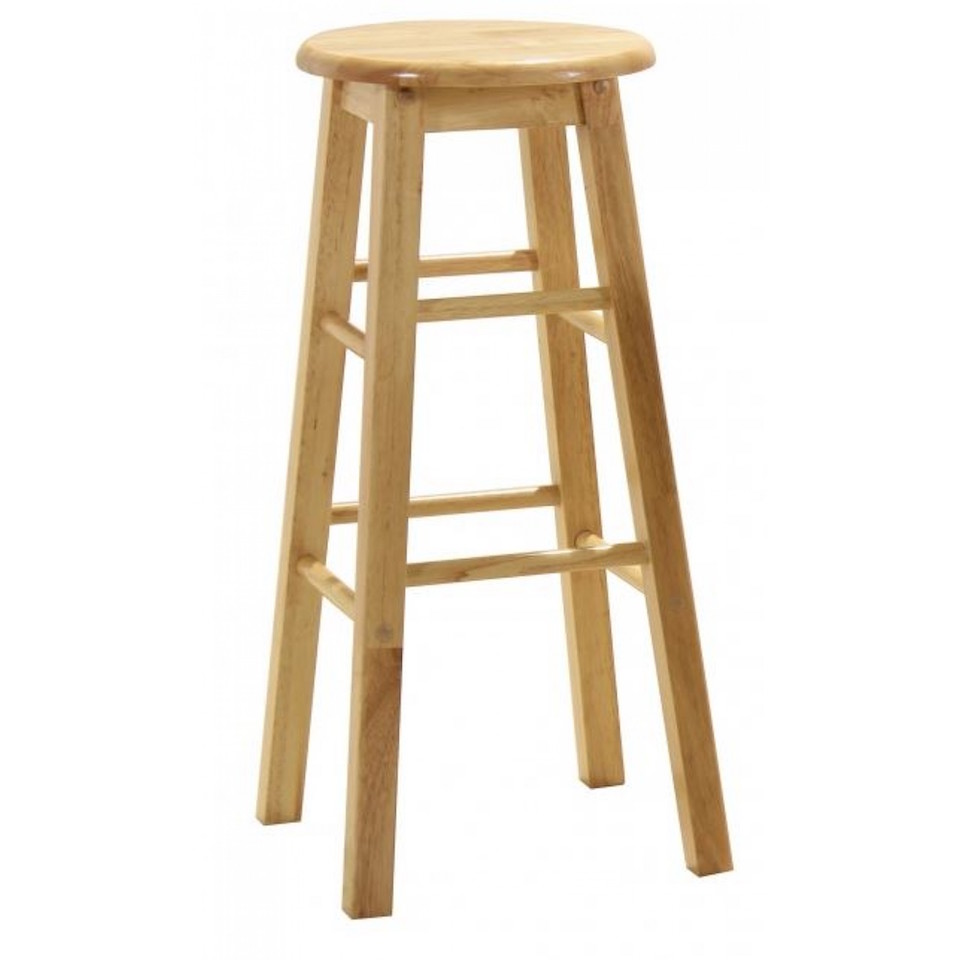 [youlist pid="PLBCFhehtSxVluaGcgL0sVIhku748yzLDM" width="620″ height="349″]
Dennis Young – Reel to Real (Staubgold, 2015)
A side project of Liquid Liquid's drummer and a Mazunte chair for its listening. Made up of plastic tape, it first reminds us of the album title, then his elastic ability to follow the rhythmic mood of the disc with materials and concepts suitable for the calisthenics use of this work.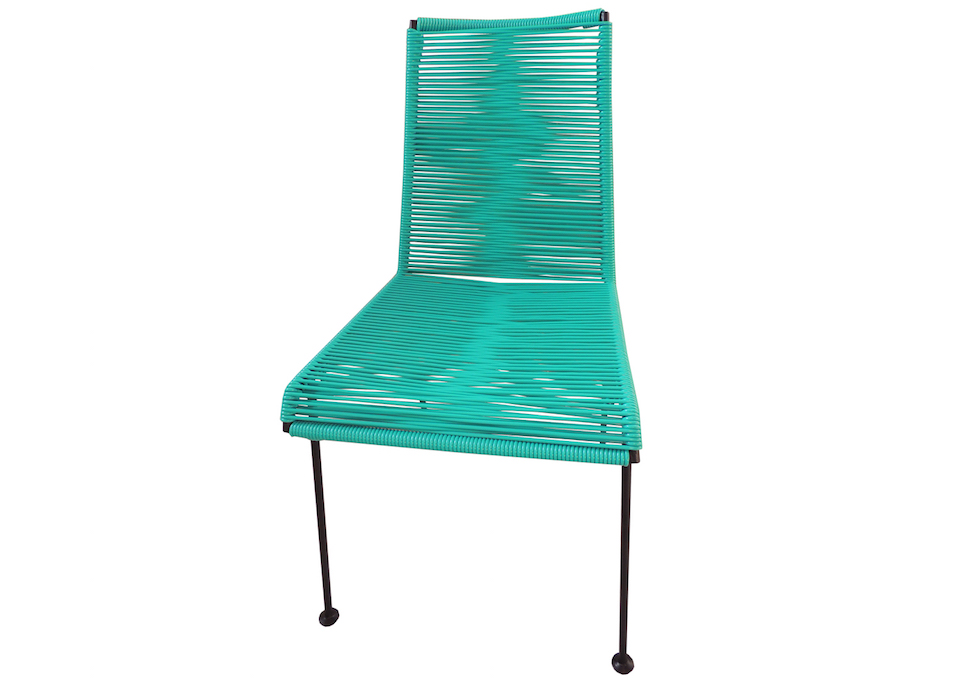 Ruscigan – Viaggio nel Domani (Dagored, 2015)
Dark project of Guido Baggiani, a Neapolitan composer and student of Stockhausen, edited in the famous Piero Umiliani SoundWorkShop studio. An experimental electronic work that you can enjoy on a Wegner Circle Chair. A moment of full mindfulness with a big space for meditation and awareness of the hic et nunc ("here and now").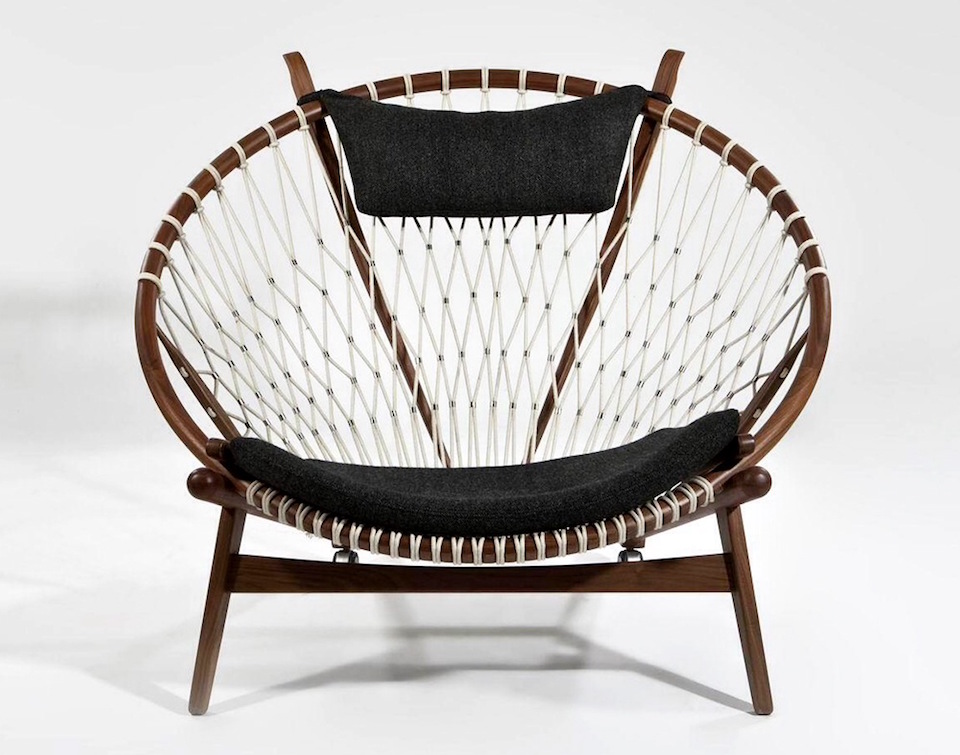 [youlist pid="PLWx8I9VNUmjPm0nm7zvjtUieS0F-1H26E" width="620″ height="349″]
Pan Sonic – Oksastus (Kvitnu, 2014)
For me, a seminal techno piece. An uncomfortable work that creates comfort like Pratone, one of the most bizarre design works created in Italy. Born in 1960, it was made up from the union of intents of three designers (Ceretti-Derossi-Rossi). The Pratone seems to create a kind of space-time limbo where the seat does not guarantee comfort in an absolute sense, but rather a comfortable winding in continuous change. The choice is to remain settled with eyes closed, or to roll around animatedly confusing your senses, as in the music of Pan Sonic.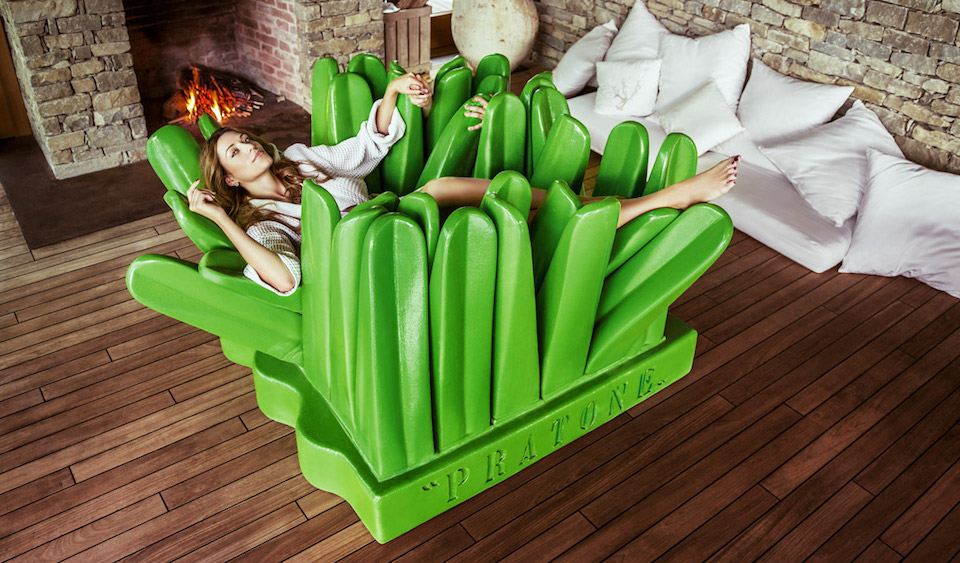 Throbbing Gristle – 20 Jazz Funk Greats (Industrial, 1979)
For the best album ever, I think that any kind of seat is too limiting. Upright in standing ovation over the entire duration of the disc. A masterpiece.