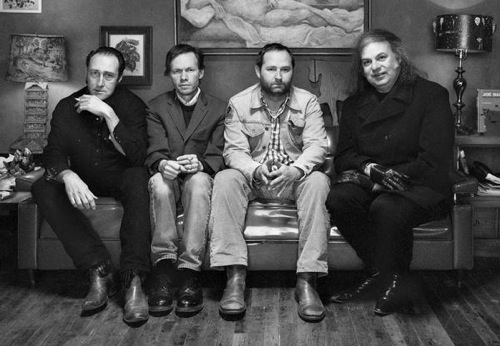 By Aaron Richter
As we all know by now, new releases hit record-store shelves and digital-download services each Tuesday. That's why self-titled presents the following every week: a new release you'd be stupid not to own (Buy It), one worth checking out if you're the curious type (Burn It) and something you might have heard about but probably should avoid (Skip It). Simple, ain't it?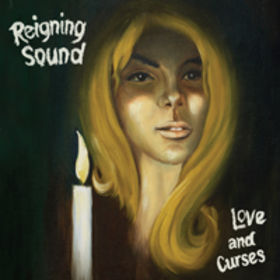 Buy It
Reigning Sound: Love and Curses (In the Red)
Greg Cartwright (ex-Oblivions) sings like he understands a lot–more than you, at least. He sings like a man who's sinned and fucked up and made enough mistakes that he appreciates his triumphs, however large or small. His voice can teach you quite a bit, just in its tone, its struggle, its rasp. It's everything you need to know about his Asheville, North Carolina (by way of Memphis) group, Reigning Sound. Just listen. On the group's latest, Love and Curses, he sings the words to opener "Break It" with a presence that doesn't announce itself; it lets you discover its charms on your own. Cartwright's sentiments are heartfelt, genuine rock 'n' roll without the contemporary pomp. "It's true what they say / Love's a dangerous game / But I love you just the same / As I did when you called me your baby," Cartwright sings on "Dangerous Game." He understands: Love is complicated, but it can also be this simple. From rowdy stompers to soulful ballads–all sauced with a wailing organ and punchy riffs–Reigning Sound's Love and Curses in undeniably romantic. And you can trust Cartwright is telling the truth. He knows. You can hear it in his voice.
[audio:http://www.self-titledmag.com/wp-content/uploads/2009/08/01-break-it.mp3]
—
Burn It
Box Elders: Alice and Friends (Goner)
Not exactly what you'd expect out of Omaha, Nebraska (maybe Memphis or Atlanta or San Francisco), Box Elders fling '60s-throwback fuck-fi garage ditties. Sloppy and brimming with sly humor, the trio's debut, Alice and Friends, keeps its songs basic, charging with literal, straightforward tales of timeless courtship. Brothers Clayton and Jeremiah McIntyre sing in tandem–less harmonizing, more belting and jolting out of sync to gust with loose spontaneity–while drummer Danny Goldberg mashes an organ as he tries his best to keep time (yes, he plays both simultaneously). It's all much more Flying Nun Kiwi jams than anything from the town that Conor built.
[audio:http://www.self-titledmag.com/wp-content/uploads/2009/08/09-hole-in-my-head.mp3]
—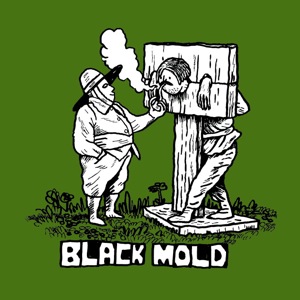 Skip It
Black Mold: Snow Blindness Is Crystal Antz (Flemish Eye)
Chad Vangaalen whips up a grip of free-form, scatterbrained electronic collages that dissolve the potential for wide-eyed bedroom sound-bombing into aimless, uncomfortable blip-farts. Under the instrumental Black Mold alias, Vangaalen struggles to find a palatable medium between the warm acoustic tones he does well and the cold glitchy messiness he's far from perfected. When it's not too chaotic and abrasive, it's too docile and meek. And there's little in between to enjoy.