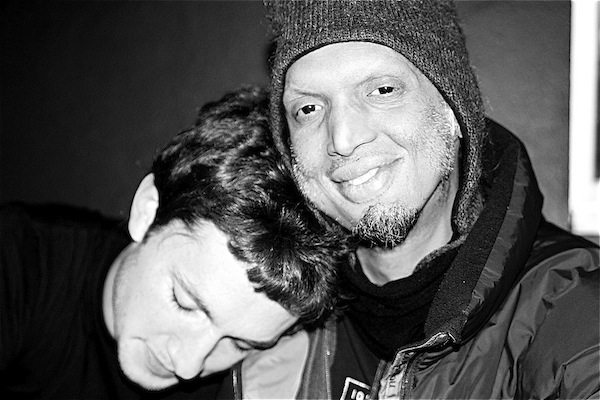 Photo by Andrew Parks
It's been a while since we last issued a Buy It, Burn It, Skip It column–eight months to be exact, mostly because our associate editor (Aaron Richter) was busy relocating to our art department. Lame excuses aside, we couldn't remain silent any longer; not with this blatant rip-off happening every week at Vanity Fair.
To be clear, Aaron came up with the Buy/Burn/Skip rating system while he was at Giant magazine, and we started filing our version of it a couple months before Graydon and his gray-haired minions "coincidentally" starting doing the same thing, albeit with one word change. So, yeah: Conde Nast, we're watching you…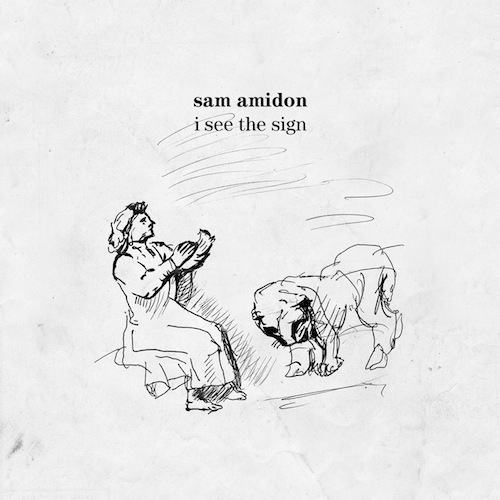 BUY IT
Sam Amidon, I See the Sign (Bedroom Community)
It takes a lot for us to love a simple folk record, especially one that revolves around secular ballads and god-fearing gospel tunes. There's something profoundly sad, yet thoroughly satisfying about Sam Amidon's music, however–something that makes us stop whatever we're doing every time one of his tracks kicks in. Having Shahzad Ismaily (a sideman for Lou Reed, Laurie Anderson and other downtown legends) and Nico Muhly at his disposal certainly doesn't hurt, although the former's delicately-plucked guitar and the latter's sweeping strings never take the focus off Amidon's voice. Not quite hopeful or hopeless, it's the sound of an old soul with a deeper understanding of it all than we could ever hope to have. And, yes, that includes Amidon's infamous R. Kelly cover, "Relief," a live show staple that almost makes us forget what a crazy motherfucker Kelly really is. Almost.
–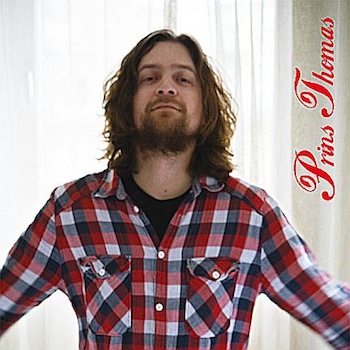 BURN IT
Prins Thomas, Prins Thomas (Full Pupp)
This one gets a Burn It simply because of its no budget sleeve. Kidding. The real reason is it–like most "cosmic disco" discs, including Prins Thomas' last synth-driven duet with Lindstrøm, II–is all about the journey, not the destination. So if you're expecting to hold a space-age house party with this one, don't. (The locked groove and starry-eyed Lindstrøm keys of "Wendy Not Walter" come close to landing on a dancefloor, though.) And if the idea of exploring steely Kosmiche chords, bong-scented prog-rock and dimension-hopping disco excites you, then by all means…let one of Norway's greatest beat conductors be your guide.
Just be careful playing this one in the car, as it might cause you to fall asleep at the wheel with a smile on your face.
–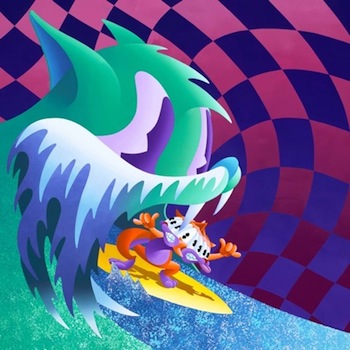 SKIP IT
MGMT, Congratulations (Columbia)
We know what you're thinking: I bet they didn't even listen to MGMT's new LP before declaring it a complete dud. If only we were that lucky. To be honest, the s/t office gave it 10 straight spins the other day. Not because we're masochists, although we are. No, we were simply trying to wrap our head around this decidedly difficult album, which turns out to be a spectacular failure in every way. The reason isn't because they can't write hooks; it's because they refuse to. Whether you're trying to keep up with the time and genre changes of "Flash Delirium" ('60s psych! hardcore punk! glam rock! oh my!) or simply passing out by the halfway point of "Siberian Breaks" (there's no rhyme or reason to any of its 12 disgustingly-indulgent minutes), this record's a directionless waste of time and major label money. We're all about the "scratch-off" cover of the limited double LP version, though, and Pitchfork giving the group props simply because they "can write songs." Brilliant observation, guys; just brilliant.