Staring at the sun, with THE BROKEN WEST
By Aaron Richter
As we all know by now, new releases hit record-store shelves and digital-download services each Tuesday. That's why self-titled presents the following every week: a new release you'd be stupid not to own (Buy It), one worth checking out if you're the curious type (Burn It) and something you might have heard about but probably should avoid (Skip It). Simple, ain't it?
Buy It
The Broken West, Now or Heaven (Merge)
Maybe it's because summer's basically over. Whatever the case, the self-titled office has found itself craving fall-flavored music lately. This second record from LA's the Broken West has us reaching for cardigans a month early. A follow-up to the band's overlooked 2006 album, I Can't Go On, I'll Go On, this pop record knows its place and reaches no further. You might imagine crunching leaves beneath your feet while listening to the bright piano chords and cheerful chorus of "Auctioneer." You might reach for a jacket collar to shield yourself from a sudden gust of wind while taking in the skittish percussion of "Terror for Two." You might let "Perfect Games" act as motivation to escape the confines of air conditioning and closed windows. Or you might just let "House of Lies" warm your core on a chilly, dark evening. You'll hear echoes of Spoon's well-contained precision throughout "Ambuscade" and "The Smartest Man Alive." And you'll find no less than three songs on Now or Heaven that you'll want to wear on repeat throughout the coming months.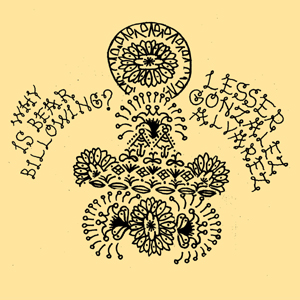 Burn It
Lesser Gonzalez Alvarez, Why Is Bear Billowing? (Car Park)
Lesser Gonzalez Alvarez dons one helluva Devendra Banhart mask, from his warbled Tyrannosaurus Rex vocals and bleed-through influences to his even-handed acoustic strumming and ink-on-paper artwork. That said, Why Is Bear Billowing? is actually one of the better records coming out of Baltimore lately. Credit the simplicity, here, as guitar and keyboard interlock on "All With Golden Locks" and Alvarez coos sweetly like Donovan on "A Magic." The singer's imagery is ripe, and much like Nick Drake, his delivery leaves each line lingering for emphasis. Nothing is lost, and in its tender nakedness, Alvarez exposes his own charms.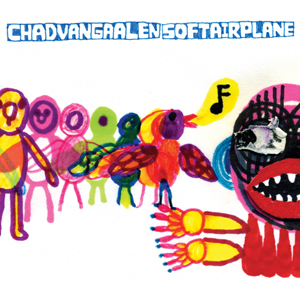 Skip It
Chad VanGaalen, Soft Airplane (Sub Pop)
Another layer of blubber in Sub Pop's fatty-filler 2008, Chad VanGaalen's third full-length, Soft Airplane, begins with a tiny finger-picked track, both fragile and beautiful, as the Calgary-based singer-songwriter squeaks out a falsetto. But the routine quickly gets tired, as each track seems to hold its own preciousness above all else. Choruses pass unnoticed. Lyrics fall flat. Chords emerge questionable. And when VanGaalen incorporates drum-machine beats and other electronic elements, his pinched voice starts to sound like a goof rather than the solid Neil Young affectation it can be.