Vampire Weekend photo by Søren Solkær Starbird
Having already mulled over the past 12 months in my exhaustive breakdown of 75 Reasons Why Music Didn't Suck, Die or Pale in Comparison to the Past in 2013, I'd like to now open the floor to the other two highly opinionated editors that have made self-titled a strange brew indeed for the last five years. Now let's get on with it, 2014, shall we? —Andrew Parks, Editor/Publisher
[youlist pid="PLlxVAExh_bYYKyjm9halicpS7XdjEDVeP" width="960″ height="540″]
Aaron Richter, Art Director/Senior Editor:
1. Kanye West, Yeezus
2. Beyoncé, Beyoncé
3. Blood Orange, Cupid Deluxe
4. Vampire Weekend, Modern Vampires of the City
5. Chance the Rapper, Acid Rap
6. Disclosure, Settle
7. Arcade Fire, Reflektor
8. Problem & IamSu!, Million Dollar Afro
9. Mac Miller, Watching Movies With the Sound Off
10. Holy Ghost, Dynamics
11. Charli XCX, True Romance
Honorable Mentions:
Ty Dolla $ign, Beach House 2
CHVRCHES, The Bones of What You Believe
Danny Brown, Old
David Bowie, The Next Day
Earl Sweatshirt, Doris
HAIM, Days Are Gone
Lorde, Pure Heroine
Migos, YRN
Mikal Cronin, MCII
Travi$ Scott, Owl Pharaoh
Arye Dworken, Managing Editor: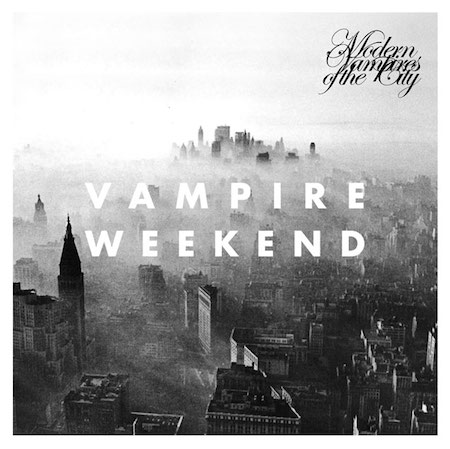 Vampire Weekend, Modern Vampires of the City
On the spoken word interlude in "Finger Back," singer Ezra Koenig references a falafel stand located on the Upper West Side just four blocks away from my apartment. But that's not the only reason why Vampire Weekend's fourth album resonates so strongly with me: aside from the Manhattan-centric winking references, the compositions themselves sounded like a band transversing into adulthood. A natural analogy would be Woody Allen at the peak of his film career; nervy, neurotic, witty, substantive, humanistic and impossibly New York, Vampire Weekend can take something as mundane as the aforementioned purveyor of crispy falafel balls and make it the backdrop for complex romanticism.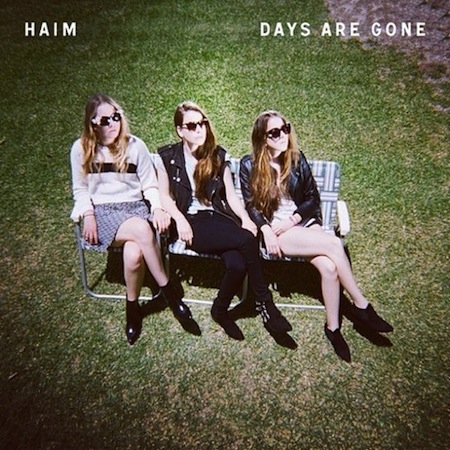 HAIM, Days Are Gone
Having debuted at No. 1 in the UK and even outperforming Justin Timberlake's comeback album after a seven year absence, sisters Danielle, Este and Alana confirmed you don't need a suit and tie to bring sexy back. For an album titled Days Are Gone, there's plenty of nostalgia for vintage swagger; the leather-clad funk borrowed from Prince, some mystic seductiveness from Stevie Nicks and the guilty pleasure riffs of Cheap Trick.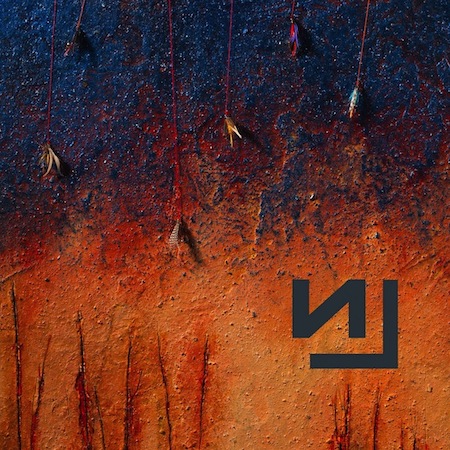 Nine Inch Nails, Hesitation Marks
I know what you're thinking. And I also never expected for Trent Reznor to revive his dormant industrial rock project and deliver his strongest album since 1994's The Downward Spiral. But incredibly, after winning an Oscar, getting married and seeking creative fulfillment through a number of side projects, it happened. NIN came back from a three year hiatus with a record of dependably angst-y songs, but this time something was palpably different; Reznor learned that being angry doesn't necessarily mean yelling all the time. There's a potency in the middle-aged dread.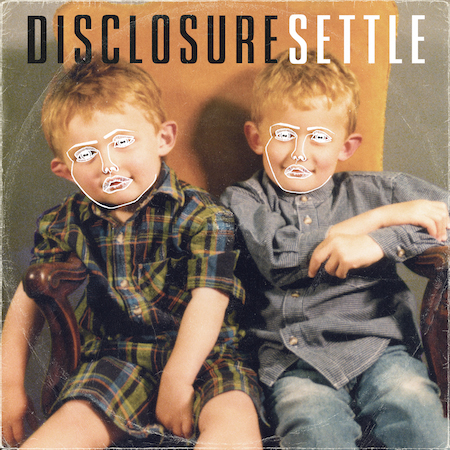 Disclosure, Settle
Settle is referential as hell to Detroit techno and British club music but then again, this homage released by young'un brothers Guy and Howard Lawrence is also so reverential it sounds as authentic and urgent as the music made by this duo's predecessors. These guys are barely in their 20's which means, talent-wise, we're only scratching the surface here.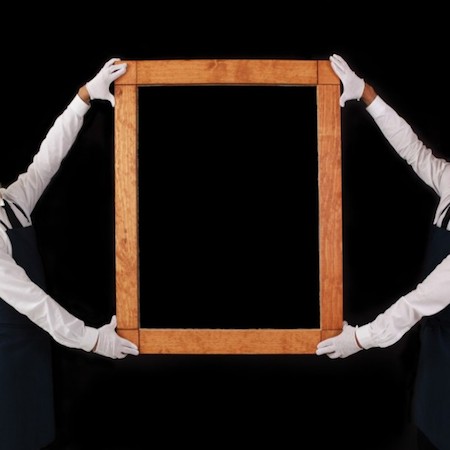 Autre Ne Veut, Anxiety
Miguel. Robin Thicke. And the aforementioned JT. In a year when there was plenty of croon to swoon over, Brooklyn's Arthur Ashin truly moved me, if not with his earnest bedroom jam "Play By Play" alone. I can't believe he's not guesting on hip-hop mixtapes already.
Kanye West, Yeezus
Aren't you tired of him yet? Yeah. Me neither.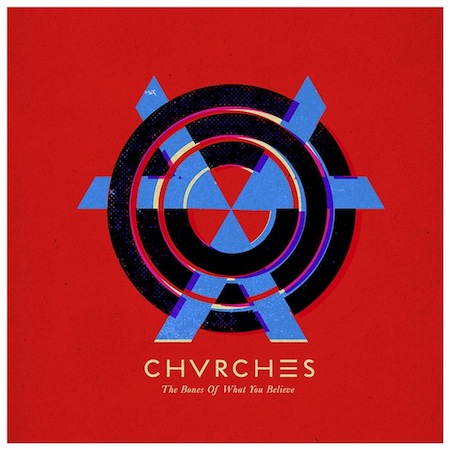 CHVRCHES, The Bones of What You Believe
Synthesizers are synthetic in nature. Hence, the name "synthesizer." Duh, I know. But the thing is that when most synth bands try to make their music sound substantive and humanistic despite employing vintage Casios, the sentiment often comes across as plastic and artificial. Scottish trio CHVRCHES, though, have learned how to infuse pain, heartbreak, longing, and disappointment into an album that could have ended up sounding like an emo Aqua, but that's mostly due in part to Lauren Mayberry's vulnerable, porcelain voice.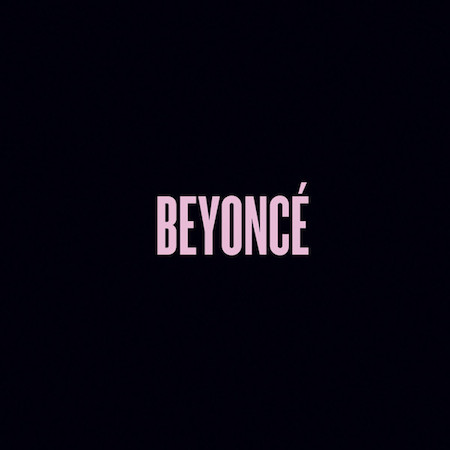 Beyoncé, Beyoncé
Closing in on 1,000,000 digital copies sold, this cohesive album not only defies whatever artistic precedent Beyonce set for herself and gave a glimmer of hope to the doomsday placard holders of music industry, but it came out the week after every music critic on the planet had already submitted their top 10 picks of 2013. That, to me, was the boldest move yet. Bey doesn't need for anyone to anoint her album the best of anything.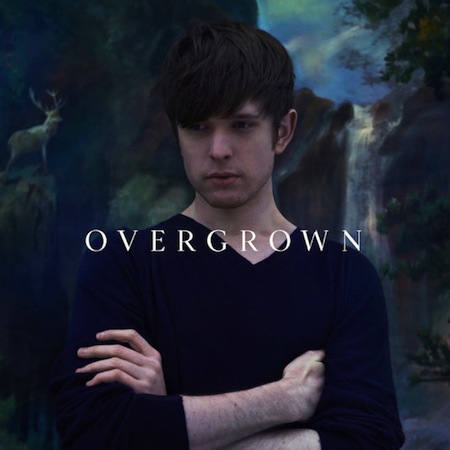 James Blake, Overgrown
Blake's cold, placid debut felt like it was crafted by a robot. His follow-up, though, felt like there was an actual human in the recording booth.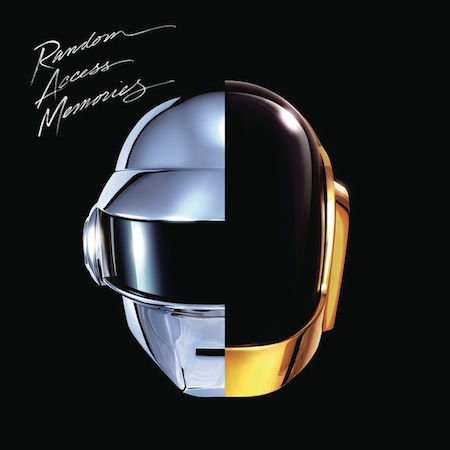 Daft Punk, Random Access Memories
Ditched the samples for all live instrumentation. Photos leaked of their secret identities. Dominated the pop charts with a sentiment we can all relate to. So they are human after all. Sure, it's somewhat pretentious (a spoken word autobiography of Giorgio Mororder? check.) and at points, downright creepy, but RAM was heard everywhere all summer long.