The ever-prolific producer FaltyDL has revealed his latest record for Ninja Tune. Due out August 12th, In the Wild features 17 new tracks, strung together conceptually by the film work of British artist Chris Shen, who is letting Drew Lustman's music out "into the wild" via clips like the subway sequence below. For another clue as to the album's direction, Lustman has written a poem that goes a little something like this:
"In The Wild"
Upon a mountaintop in Port Lligat I found my true love.
We wrapped each other Uptight,
never will I forget so much regret.
Never apologize.
Do Me is truth is progress is death is pain is boredom is sex is dance is silence is void.
Nine is eternal stream is people is family is anger is fight is father is not all.
Heart & Soul is female is more anger is ignorance is blisters on sun soaked lips.
Greater Antilles is two parts masculine one part crystalline structures.
Ahead the Ship Sleeps in Danger is Grief resolved through Rolling in New Haven.
Dos Gardenias para ti.
Frontin.
Never apologize.
Post-stroke vernacular, insult to salt intake fake injury to resume sideline spectatorship.
Strained precision, illegal decision and fat masterbatorial visions.
Vapid vaper-what never signed up, tell a lie, till the day I die.
Never apologize.
Ghost written by Shanghai Den,
Very best, Falty
PS. Sorry
Check out the heady hypnosis of "Do Me" down below, right alongside the record's first video and some upcoming tour dates with Bonobo…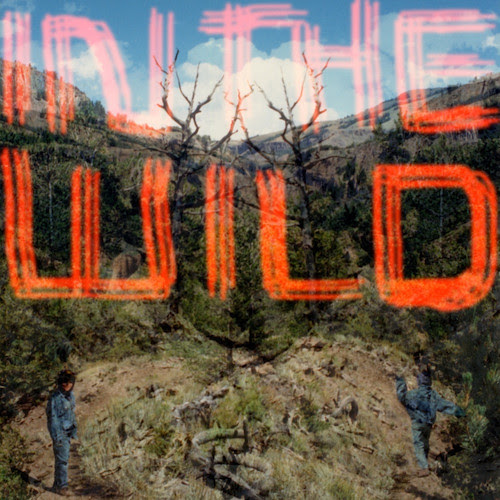 FaltyDL, In the Wild (Ninja Tune, August 12th):


1. Aquí, Port Lligat
2. New Haven
3. Uptight
4. Do Me
5. Greater Antilles Part 1
6. Nine
7. Frontin
8. Untitled 12
9. Ahead The Ship Sleeps
10. Rolling
11. Dos Gardenias
12. Heart & Soul
13. Grief
14. In The Shit
15. Dånger
16. Some Jazz Shit
17. Greater Antilles Part 2
http://youtu.be/G9z4mwzncV0
FaltyDL tour dates:
6/6 Warsaw, Poland – Teatr Studio (RBMA Weekender Warsaw)
6/7 Helsinki, Finland – Mbar
8/15: Oslo, Norway – Jaeger Oslo
8/16: Copenhagen, Denmark – Strom Festival
8/17: Stockholm, Sweden – Lydmar Hotel
8/19: Tallinn, Estonia – Hetk
9/18: Madison, WI – Majestic *
9/19: Chicago, IL – Metro *
9/20: Toronto, ON – Wrong Bar *
9/23: Boston, MA – Paradise *
9/24: Northampton, MA – Pearl Street *
9/26: Washington, DC – 9:30 Club *
9/27: Asheville, NA – Orange Peel *
9/28: Nashville, TN – Marathon Music Works *
* with Bonobo