In case you can't tell by the dapper Dachshund pictured alongside Colin de la Plante in his new press shot, the Maybe Tomorrow co-founder has one thing far too many electronic musicians lack: a sense of humor. That, and more real deal records stored on his shelves than most DJs have stuffed onto their memory sticks or flash drives.
It's here where you'll find the many hooks from De La Planet, de la Plante's latest album under his longtime alias The Mole. In the following exclusive, the Vancouver native/recent Berlin transplant breaks down its boisterous house beats, sample by sample, and loop by delirious loop….

"HARMONY DAY"
I've been waiting to use this vocal for a long time. And it finally seemed to fit with my life and times and everything. Something, or someone to believe in. I think this sets the tone for the whole album. It's all about hope.
"GOING WITH THE HAT MAN"
The samples in this one continue the theme from the last. I think one of the things that excites me most about this song is the interplay in the bass between the Minimoog and the TTSH – ARP 2600 clone. Made me really happy to hear the TTSH stand up next to the Minimoog and deliver. No small task.
I was hoping to find a happy place somewhere between Tobias and Tom Trago on this one. I love both of these guys' work, so it was no short order. Struggled quite a bit with the strings. How does Tom do it?
"BRAINEATER RETURNS"
This one was very popular on my recent tour in the U.S. I particularly like the weirdo sample treatments in it—the backward Brazilian samples, and the wah-wah guitar. Not quite Shaft, not quite musique concrète; all house!
"HE FRANK"
I can't remember where this name came from, but who cares! You can hear the Elements module from Mutable Instruments sloshing around like crazy on this one. Juicy and weird—just how I like it. I feel like this avenue—the combo of wet synthesis and bizarro percussion—is something I'd like to explore more in the future. It's still very appealing to my ear holes.
"ONE-SIDED FOOL"
Finally we have some Rhodes. At first every song on the album had some on it. It is just the best sounding keyboard. I love it. Maybe obvious, maybe not, but the off-kilter percussion in this is very closely married to "He Frank." And by off kilter, I mean fuck the quantize. Let it roll. Or as Bernie Worrell said, "Don't let the machines do all the work."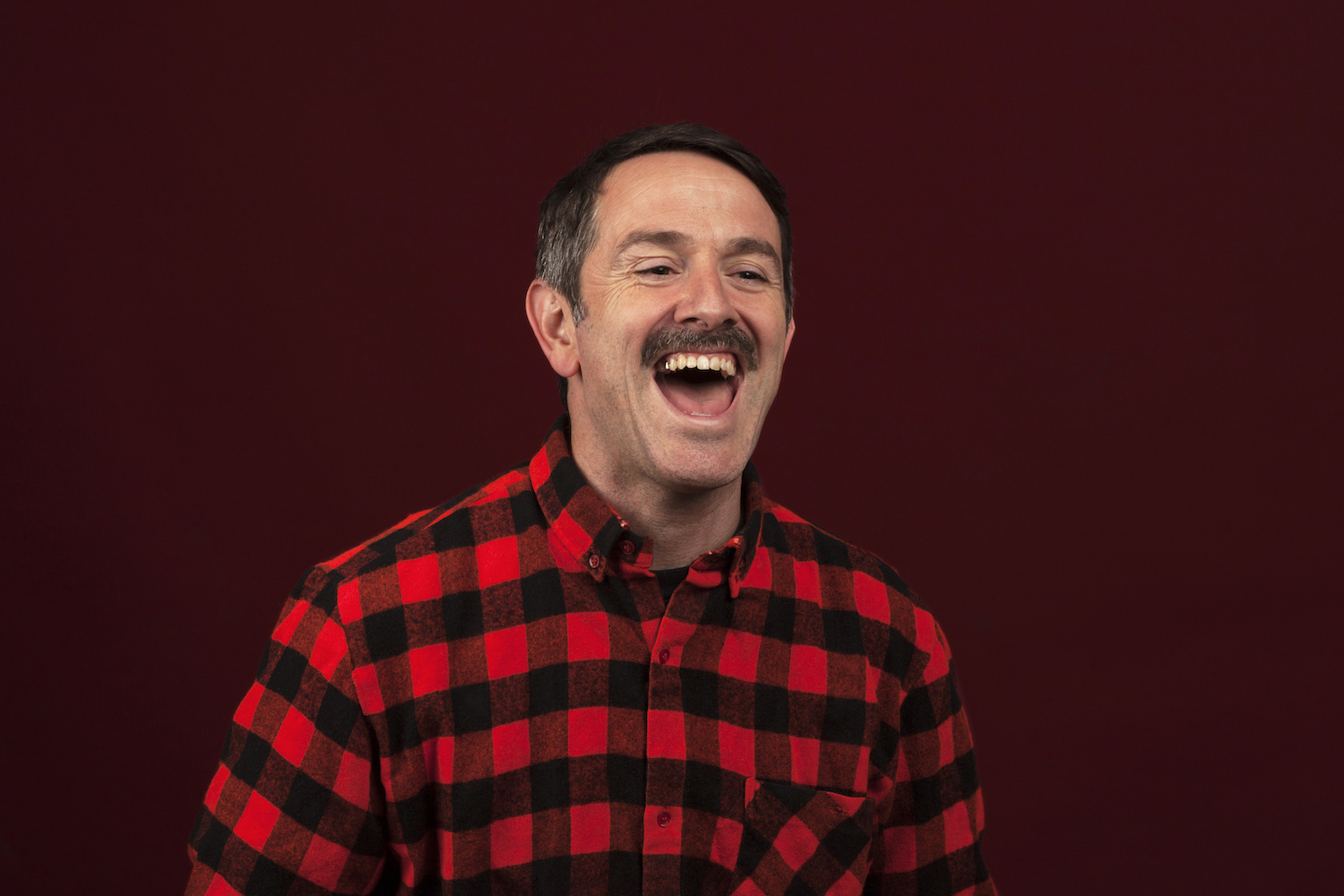 "GOING WITH THE HAT MAN (DRUMS & BASS MIX)"
I liked the rhythm section of "Going With the Hat Man" so much, it felt like it needed this mix. I wanted it, so I figured some other DJs might like it as well. Stripped down is always welcome in the club, so I figured I would facilitate. Having this mix on the second vinyl was also planned on purpose so I could play both back to back. Already been a lot of fun of this tour.
"SANDWICH TIME IS COMING"
My label partner called this one the most typical 'Mole song' on the album. And I don't totally disagree. I still get lost in this collage, surprised by some of the changes. And that is 'typical Mole' in my mind. I know I'm on the right path when I get lost in my own layers.
"SOFT TRANSLATION"
Again, this one is a nice marriage of the modular system wandering along, with a backing of sampled drums and percussion holding down the fort. I'm all about collage work; pretty much all my songs fit into that category as far as I'm concerned. This song is a perfect example. And somehow, deep down, it reminds me of my living room. And my chorus echo. Just can't beat the sound of tape.
SO WHAT, DON'T YOU
The title says it all. I was watching a 'go-go' movie—you know, the music from DC—and this sample popped up. And I loved it. The moment in the movie where the accusations of addiction were reversed—the addict's brother seeing something familiar in the alcoholic authority. I guess go-go music got a pretty bad rep for a while. I was just joking about it in DC. So this kind of protest really struck a chord for me. Who are you to judge?!
Again it was Jon [Berry], my label partner, who plucked this one out of my vault. He was writing the one sheet for my previous EP (em>I Love the Spicy Noodle, Man) and calling it vape house, or something like that. I was reading his draft while re-listening to this song. It fit so well, I had to send it to him. I often work late into the night, and like Hemingway said, "Write drunk, edit sober." (Did he really say that?) Thankfully this one popped out nice.
"RIVER HIGHWAYS INTRO"
Originally this was much longer. You can hear how it's building up steam before getting cut out. I wasn't even sure it would make it onto the album. There were so many songs fighting for a spot. Glad it did, even in this shorter version. The synths and the samples got the right blend for this album. Plus it was part of a group of songs all written in the same short period. I guess that's part of what gives it a unity. That and it's all me, of course. Mole mole moley. One two three, all me.
"TIME OUT"
This may be the oddball on the album. It certainly has the one melodic line that doesn't fit with anything else in the whole planet. It brings me out of my head, and I like this. At first I wondered and kind of hated it. And now I love the moment of question, the brief return to form, before ending. It signals the coming end, and the potential future. In my head this one reeks of the potential future, but that's a lot harder to explain.