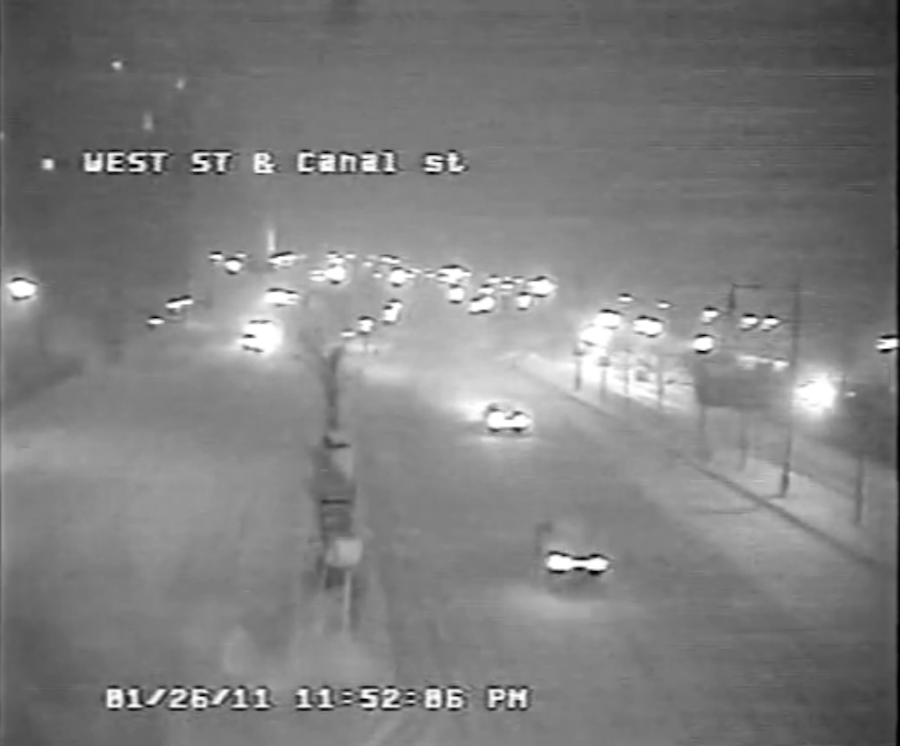 Not much is known about Thought Broadcast outside of what his albums–one for Olde English Spelling Bee, and one for Editions Mego–look like, but that's okay; a proper press photo/band bio would only mar the mystique of what essentially sounds like scrambled minimal wave transmissions from the late '70s, maybe the early '80s. Certainly not 2012.
Some clues as to how things got to be that way can be found in Ravi Binning's revealing take on six realllly obscure records, just waiting to be discovered by crate diggers like us…
Anima Sound, Musik Fur Alle (Alter Pfarroh, 1972)
I investigated this band after seeing an old poster of a woman and a man–one with "anima" and the other with "sound" painted on their chest–in a catalogue I picked up in Vienna for an exhibit dedicated to the radical arts space, Aktionsraum. Anima Sound was a name I always knew but had never connected to something like the radical late '60s performance space that hosted Gunter Brus' Zerreissprobe (stress test performance). After seeing this link, it made the hunt for this band so much more exciting.
When I finally heard this record, it was game over. I've been obsessed. It has desert island status–top ranking alongside things like the first two Smegma LPs, as well as Cro-Magnon in terms of the greatest musical entities of all time. So many things are packed into the two sides. It's one of the weirdest German records, up there with Zweistein in terms of otherworldly, improvised neither-music. Sure there are electronics but this is by no means "electronic music," and while there are inklings of free-form rock and percussion, this set is as blown-open and exploratory as music gets. Each minute is a new turn, a new possibility for the immediacy of sound. It has this out of time quality that's still sealed in this rural, cybernetic reality. Much of the instrumentation was constructed by one of the members, Paul Fuchs, who with his wife, Limp Fuchs, toured with a wooden caravan stage pulled by a Hanomag tractor. Legend has it they would stop in town centers all over Germany and play for the locals.
–
Hijokaidan / N.G. / Jurajium, çµ'æœ«å‡¦ç†å ´ (Unbalance Records, 1980)
This Japanese holygrail is one of my all-time favorite records. It took a long time to finally score a copy, and when I did, the mystery was still impenetrable. One side is early Hijokaidan at their most free and decadent. This band is indispensable for me; equally informed by classic Aktionist tactics as well as the orgone accumulation in Hawkwind, Hijokaidan are pure libidinal chaos. So exhilarating. Rock as revolting ritual, psychosexual noise, and a new condition for free music. The flip contains some of the most damaged post-punk ever laid down in the '80s. N.G. present half a side's worth of street level Mekano-punk; the only thing close to it might come from the Taiji flexi from '85. Jurajium, on the other hand, is pure analog electronics and rhythms that are inhuman and subliminal–music for control events and unwelcomed guests.
–
John Duncan, Riot (AQM, 1983)
Another classic from the '80s underground, Riot is a full-length from the U.S. provocateur and LAFMS ex-pat John Duncan, who was living and working in Tokyo at the time. His early performative works interrogate the extremes of experience, the loss of psychic control, the nature of surveillance and broadcasting, Reichian breath therapy–all sorts of psychosexual entities. Riot is more than a record composed of shortwave and morse cut ups, steel door sounds and vocals, though. It is one of the greatest mystery sound documents. It conjures fantasy topographies being charted by radiowaves all over Tokyo dashed with a classic surreal/fetish noise B-side. Its also one of the most urban-sounding records I've ever heard. It lays bare new strategies against the architecture through pirate stationing and secret radio coding. Apparently, part of it was recorded in the house of Takafumi Satoh, the label boss and producer of the amazing Pinakotheca label.
–
R.N.A Organism, R.N.A. Meets P.O.P.O Uptown (Vanity Records, 1980)
Every record on this label is legendary–from the Aunt Sally LP to the Mad Tea Party 7"–and it's no secret among heads on the hunt to score some of the weirdest slabs of late '70s/early '80s underground music. R.N.A Organism receives less mention than the amazing Aunt Sally record (which could be on this list), and lurks in the shadows of the already super-shadowy two Tolerance LPs. In classic Vanity style, though, it has the early '80s "minimal" electronic sound but sent through a plastic blender of dub influences. Even the title implies a fantasy soundclash;maybe Tubby Meets Schnitzler Uptown would have been more fitting. Everything about its beguiling charm–from the morse code cover illusion to the pseudo-Jamaican song titles, the impossibly warped vocals and the text puzzle of an insert–has been hugely influential on me.
–
The Decayes, Ich Bin Eine Spiegelei (Imgrat Records, 1976)
Easily one of the greatest fried U.S. privates from the mid-'70s, this counterfeit German rock record actually is from the L.A. area. It was made in an edition of 100 copies, each copy different than the other, with spray painted, stencil cover art and even a fake Obi strip. It's unlike most things that came out in the mid-'70s, save for a few bootleg-level high school and college rock recital one-offs. I began corresponding with Ron, the main guy from this band, a few years ago, after scoring a copy of Accidental Muzik, the equally melted follow up to this record. He instructed me that all kids my age must spend time with Basil Kirchin's LP World Within Worlds. I obviously followed his advice. That anecdote gave me a lot of perspective on the Decayes–imagine a Basil Kirchin approach to a group like Lard Free.
I'll leave it at that; it's the most garage attempt at a concrete-rock album, a totally zapped two sides of cut up sound events that meld into fuzzy, synth Can style rocking by the end. A classic that fits into a strange moment in U.S. DIY–after the smoke cleared from hippiedom, and before the sham of punk culture emerged.
–
Selten Gehorte Musik, Berliner Dicterworkshop 12./13.7/73 (Edition Hansjörg Mayer, 1973)
I got a copy of this record around the time I began playing as Thought Broadcast. It's been dear to me ever since. Selten Gehorte Musik in this incarnation was Dieter Roth, Gerhard Rühm and Oswald Wiener–all of whom need no introduction. Just a brief impression of this record is a disservice to the sum of the group's activities, their conceptual thrust and their visions of language. This record is a twisted blast; its totally wasted and filled with the most indulgent real time events, haunted Fluxus piano, mangled, impossible vocal tricks, and drunk séance atmospheres. One of my favorite absurdist protest records.
–
Die Tödliche Doris, Das Typische Ding (Das Cassetten Combinat, 1981)
One of the highlights of this past summer was hanging out with Wolfgang Muller from this band–a real legend of Kreuzberg. We sat there at Sudblock Bar in Kotbusser Tor for hours. He exchanged stories about Die Tödliche Doris and told me about Valeksa Gert, the legendary 20th century dancer and actress whose work, he explained, created essential preconditions for realist punk revolt. He's been a major spokesperson for her legacy to the point of writing her biography. Seeing the link between Gert and Muller fascinated me, as so much of Tödliche Doris has to do with radical plays on characters as seemingly innocuous as the German hausfrau. They are one of the most important early '80s bands who blurred language pranks, art punk, tactical performance and video work into one false identity. This particular tape had a really deep effect on my musical approach; it broke down all sorts of walls. The music itself contains Doris, a pure revolutionary libido that wants everything in its path.
–