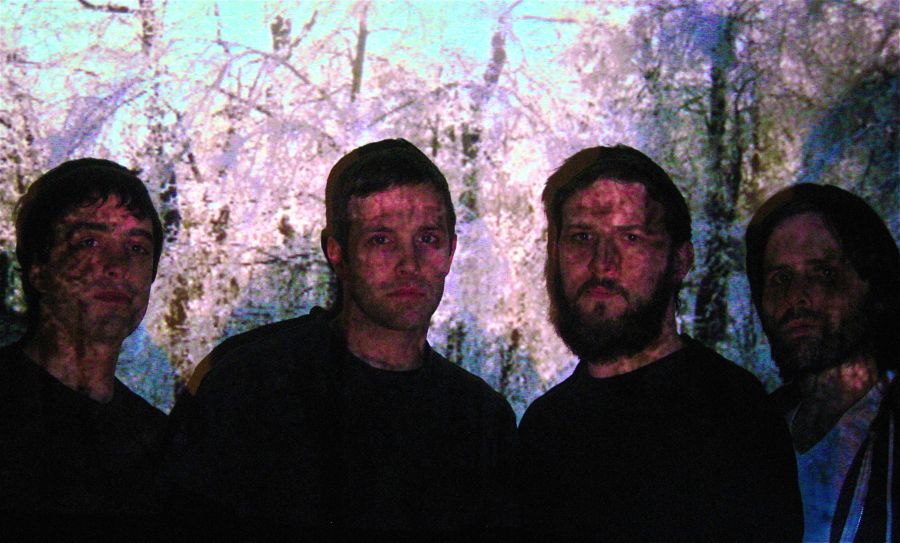 While we're currently in the thick of it with the next issue of self-titled, our old friends Cave In were nice enough to share a song from their new White Silence LP. The long-awaited (six years!) effort hits shops next Tuesday through Hydra Head, and we're happy to report that it's a welcome blend of their two distinct phases: the spacier, more experimental flourishes of Jupiter and the teeth-gnashing metalcore templates of Until Your Heart Stops, easily one of our favorite "extreme" albums of all time.
Check out "Heartbreaks, Earthquakes" and the previously streamed "Sing My Loves" after the jump, along with some commentary from frontman Stephen Brodsky. Oh, and if you're in New York tonight, be sure to check out a rare set from the band at Santos Party House…
That's [guitarist] Adam [McGrath] debuting his keyboard chops. He did basic tracks in Cambridge, MA. I ran through vocal ideas at our practice space in Allston until we got it. Then Caleb added heli-bass. Like a helicopter. And J.R. reinforced it with his drum parts. On the front cover of White Silence there's a photo of Caleb recording the guitar solo. That was in New Hampshire. Some keys were also done on Cape Cod. Yeah, this one ended up being all over the place. All part of the sonic adventure.
I like how the longest song on the album ended up being the easiest one to write. I mean, we basically put it together in two practices. [Bassist/vocalist] Caleb [Scofield] had the concept pretty much all mapped out. The rest of us helped shape it along the way. By the time we got to the end of the song, someone mentioned Tears For Fears and we ended up with a guitar part. You can probably guess where that happens.