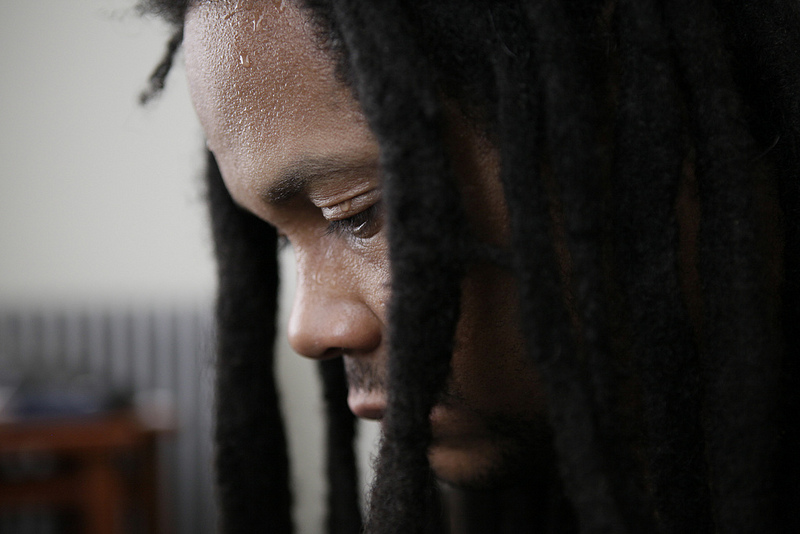 Check out all of our exclusive Unsound Festival content–including interviews, mixes, and quick profiles like the Hieroglyphic Being one below–on one tidy page here:
1. Describe your Unsound set in a couple sentences.
I can't give you an actual description of my set, but I can tell you what I will bring, and what I hope two achieve:
1. Call and response
2. Sharing my life experiences sonically with those who have an open mind
3. A learning curve for all involved
4. People will walk away knowing they experienced something special
5. Two analog drum machines, a synth, and special edits of sonic madness to drop on top
2. If you could book any living artist for a festival like Unsound, who would it be and why?
Fingers Inc. (Larry Heard / Ron Wilson /Robert Owens); does this really need any explanation ?
3. What's one record you've obsessed over lately, and why ?
Sun Ra's The Paris Tapes. Does this really need an explanation as well ?
4. How about a song you can't stop playing?
Sade's "Love is Stronger Than Pride"
5. What are you working on now, and what can we expect from you in the rest of 2012?
Two indie film scores; [acting] in two industry films; one sci-fi TV show role (a small, small bit); working on some experimental projects that're due for Rough Trade and Soul Jazz; and keeping my label afloat to get other unknown artists to the masses.
Hieroglyphic Being performs at the Bunker's Unsound party tonight at 12:45 a.m. in Brooklyn.
–
Further Listening