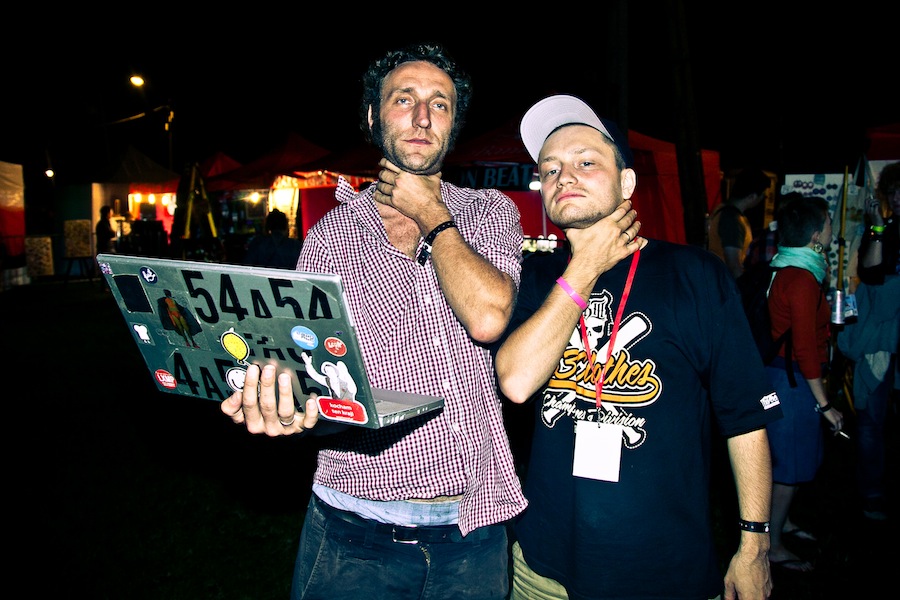 Check out all of our exclusive Unsound Festival content–including interviews, mixes, and quick profiles like the one with Macio of LXMP below–here:
1. Describe your Unsound set in a couple sentences.
It's simple. What we do is we take Herbie Hancock's Future Shock and try to make it listenable.
2. If you could book any living artist for a festival like Unsound, who would it be and why?
I think it would be Herbie Hancock performing Future Shock, as everyone should understand what we went through.
3. What's one record you've obsessed over lately, and why?
Future Shock by Herbie Hancock. It's sick.
4. How about a song you can't stop playing?
How about "Future Shock"?
5. What are you working on now, and what can we expect from you later this year?
For this year, we planned to release four albums recorded in a trio mode, each one with different guest. The first two of them will be out this spring on the Lado ABC label. The Lost Tuba is a collaboration with Chad Popple of Gorge Trio and Broken Strings is a simple guitar/bass/drums trio with Kazuhisa Uchihashi. And once it's done, we'll hopefuly have time to record Future Shock.
LXMP make their USA debut live appearance at Unsound's "Interzone" event, tonight at Lincoln Center's David Rubenstein Atrium. The free show is headlined by Peaking Lights, and is part of the Target® Free Thursdays series. Since it's a limited capacity event we have one suggestion: get there early.
–
Further Listening